You are here
US general says Afghan Daesh linked to main group
By AP - Jul 27,2016 - Last updated at Jul 27,2016
Head of NATO and US forces in Afghanistan, US Army Gen. John W. Nicholson, speaks during an interview with The Associated Press at his office, in Kabul, Afghanistan, on Wednesday (AP photo)
KABUL — The Daesh terror group presence in Afghanistan is directly linked to the parent organisation in Iraq and Syria, the US Army general in charge of American and NATO troops in Afghanistan said on Wednesday.
Gen. John Nicholson, speaking to The Associated Press in an interview, said Daesh loyalists in Afghanistan have financial, communications and strategic connections with the main Daesh leadership based in a self-declared caliphate in Iraq and Syria.
"This franchise of Daesh is connected to the parent organisation," he said, using a common alternative acronym for the Islamic State group.
"They have applied for membership, they have been accepted, they had to meet certain tests, they have been publicized in Dabiq," the Daesh magazine, he said.
Daesh bases in the eastern province of Nagharhar, which borders Pakistan, are currently being targeted by an Afghan military offensive, backed by US troops.
The offensive, part of the Afghan army's Operation Shafaq, began on Saturday, hours after the Daesh group claimed responsibility for a suicide bomb attack in the capital Kabul that killed around 80 people.
The attack targeted ethnic Hazaras, who are also Shiite Muslims — considered apostates by Daesh — who were demonstrating to demand that a regional electrical project to be rerouted through their province of Bamiyan to boost economic growth in the impoverished central highlands.
More than 200 people were wounded in the worst attack in Kabul since the Taliban's insurgency began in 2001. It was also the first major attack in the city claimed by Daesh, raising concerns about their strength and capabilities in Afghanistan.
Until recently, Afghan and US officials have insisted that Daesh loyalists were disaffected Taliban weary that their own fight had failed to make headway, after 15 years, in its goal of overthrowing the Kabul government. This week, the spokesman for US forces in Afghanistan, Army Brig. Gen. Charles Cleveland, said that Daesh operatives in Afghanistan numbered between 1,000 and 3,000 loyalists — though probably closer to 1,500.
Afghan security forces, backed by US air strikes, have been targeting Daesh in their Nangarhar holdouts for several months.
Afghan government reports on the efficacy of operations in recent months have claimed high numbers of militants killed and wounded, and put those figures in the hundreds since Saturday. The numbers cannot be independently verified.
Nicholson said that the nine or ten districts where Daesh had a significant presence had been reduced to three ahead of the current offensive.
Now, he said, they were retreating out of the Kot valley towards the south. Once the region was cleared, he said, civilian forces such as the Afghan Local Police would move in to make sure there was no return.
The Afghanistan branch of Daesh often is referred to as Islamic State-Khorasan Province, a reference to a historic region that included parts of what are now Afghanistan.
Nicholson said a "significant proportion, a majority of fighters" with Daesh in Afghanistan come from Pakistan's Orokzai agency, over the border from Nangarhar, and are former members of the Tehrik-i-Taleban Pakistan, or TTP, also known as the Pakistani Talban.
"We see them frankly as almost interchangeable at this point," Nicholson said, noting that US counter-terrorism forces last month killed a senior TTP leader, Khalifa Umar Mansoor, who allegedly masterminded a 2014 attack on a school in Peshawar in which some 150 people, mostly children, were killed. That strike came after a US drone strike in May killed the leader of the Taliban, Mullah Akhtar Mansoor, also in Pakistan.
"This is a demonstration of our commitment against these terrorists no matter where they commit their atrocities on either side of the border," Nicholson said.
Addressing concerns that the Pakistan authorities were giving sanctuary to Daesh operatives — as they are widely accused by Afghanistan of giving Taliban leaders, though the accusation is denied — Nicholson said that he had raised the issue of the group's cross-border presence with Pakistan's chief of army staff Gen. Raheel Sharif. Sharif had committed to join the United States and Afghanistan to defeat the Daesh group, Nicholson said.
"There is an ongoing operation on the Pakistan side of the border to move in to the valleys opposite the enclave that they have there. This is something the Pakistanis have committed to, to continue these operations," Nicholson said.
Related Articles
Aug 14,2016
KANDAHAR, Afghanistan — The Daesh terror group, which has been building a presence in Afghanistan for more than a year, has established a re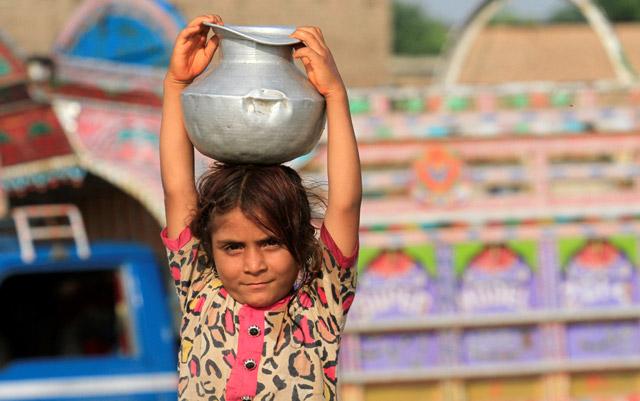 Jul 16,2017
ISLAMABAD — Pakistan's military has launched a major operation in its volatile tribal areas to stop the Daesh terror group making inroads in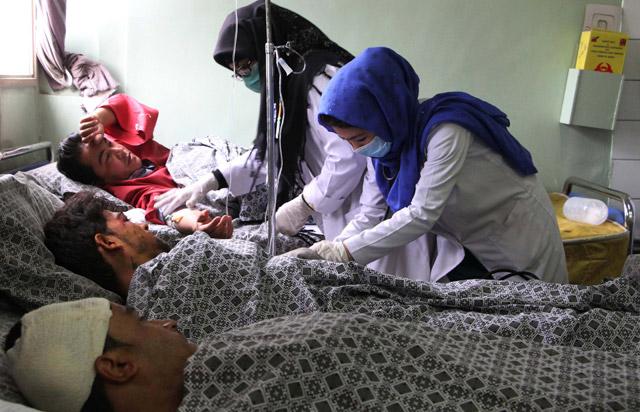 May 03,2017
KABUL — A powerful blast targeting an armoured NATO convoy in Kabul killed at least eight people and wounded 28 on Wednesday, including thre
Newsletter
Get top stories and blog posts emailed to you each day.