You are here
Guardiola spells out how City can get even better
By Thomson Reuters Foundation - Dec 24,2017 - Last updated at Dec 24,2017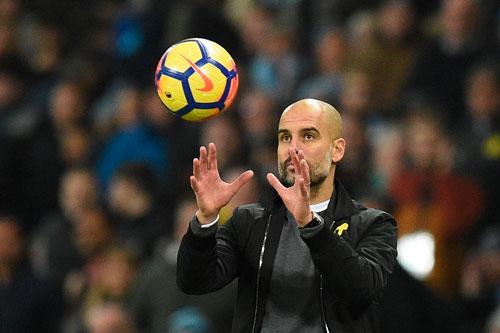 Manchester City's Spanish manager Pep Guardiola catches the ball on the touchline during the English Premier League football match against Bournemouth in Manchester, England, on Saturday (AFP photo by Oli Scarff)
LONDON — There was bad news for the 19 Premier League teams watching Manchester City disappear into the distance on Saturday, as City's manager Pep Guardiola spelled out how his record-breakers can improve further.
Guardiola was speaking after City had beaten Bournemouth 4-0 at the Etihad Stadium, extending their extraordinary sequence to 17 successive league victories and 22 domestic matches without defeat all season.
It was the third league game in a row that rampant City have scored four goals, taking their total to 60 in 19 games.
In 28 matches, their only defeat has been 2-1 away to Shakhtar Donetsk in a dead Champions League group match.
Realist more than romantic in his approach to the game, however, the experienced Catalan coach is a perfectionist who knows that perfection in football cannot be achieved.
Which is why he was willing to outline areas in which his vastly expensive squad can prove even more effective in the second half of the season, as they chase all three domestic trophies plus the European title.
Indeed, although City appear to be making quite enough scoring opportunities even against teams who simply sit back and defend, that is the area in which the manager wants improvement.
"We have to learn, to improve and attack this kind of defence and I think that is going to happen," Guardiola told reporters.
"Our target is what we have to do to find a solution. It's not a target to be perfect, that doesn't exist.
"Always teams can improve. When they defend with 10 [men] in the box, we can attack more fluently, make more chances."
That is a worrying prospect for their opponents, given that three players in Raheem Sterling, Sergio Aguero and Gabriel Jesus are already in double figures for the season, with Leroy Sane and Kevin de Bruyne not far behind.
With City so far ahead of the rest in performance and points, debate is already turning to questions like how many trophies they can win, whether they could remain unbeaten in the last 19 league games and if they are the best team of the 25-year Premier League era.
Martin Keown, who played 10 games in defence for the Arsenal team that went unbeaten in the 2003-04 league season and is now a pundit, told the BBC: "You've really got to ask yourself 'is this the best team we've ever seen in the Premier League?'
"They're achieving excellence in their performance week in, week out. It's a stroll in the park every week for these boys."
Meanwhile, City are 13 points ahead of Manchester United, who were criticised by manager Jose Mourinho for "childish" mistakes in defence and attack after conceding an equaliser in the fourth minute of added time at Leicester.
Two goals by Juan Mata had put them in front after Jamie Vardy's 50th Premier League goal for the home side, and Leicester's Daniel Amartey was sent off.
But with Anthony Martial and Jesse Lingard having missed clear chances and Chris Smalling limping, United allowed Harry Maguire to poke home Marc Albrighton's cross.
"It was an easy match to win," Mourinho said. "Childish in their box and childish in our box, we were punished."
Related Articles
Nov 10,2015
LONDON — Diego Costa has turned into a pale imitation of the player who took the Premier League by storm last year and Chelsea must get him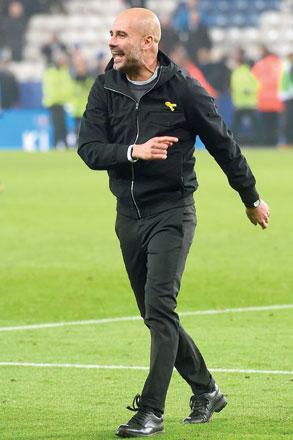 Dec 20,2017
Manchester City manager Pep Guardiola has been doing his best to keep a lid on the hoopla surrounding his rampant charges but even he could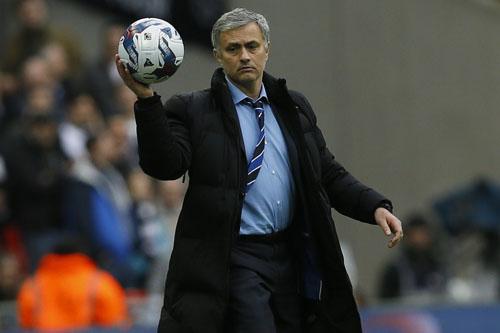 Mar 02,2015
A decade on from the first trophy from the Roman Abramovich-era, Chelsea collected the League Cup with just three survivors from the 2005 matchday squad.
Newsletter
Get top stories and blog posts emailed to you each day.