You are here
Trump backs effort to improve gun background checks —White House
By Thomson Reuters Foundation - Feb 19,2018 - Last updated at Feb 19,2018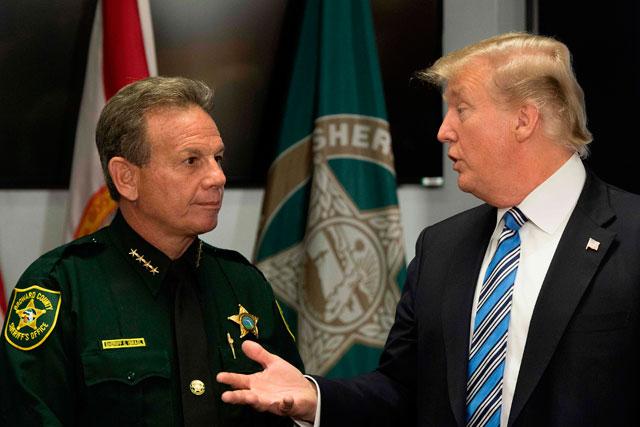 In this photo taken on Friday, US President Donald Trump (right) speaks with Broward County Sheriff Scott Israel while visiting first responders at Broward County Sheriff's Office in Pompano Beach, Florida, three days after a mass shooting that claimed 17 lives at a nearby high school (AFP file photo)
PALM BEACH, FLORIDA — The White House said on Monday that President Donald Trump supports efforts to improve federal background checks for gun purchases, days after a shooting at a Florida school killed 17 people.
Trump spoke to Republican Senator John Cornyn, on Friday about a bipartisan bill that he and Democratic Senator Chris Murphy introduced to improve federal compliance with criminal background checks, White House spokeswoman Sarah Sanders said.
"While discussions are ongoing, and revisions are being considered, the president is supportive of efforts to improve the federal background check system," Sanders said in a statement.
Cornyn and Murphy introduced the bill to improve federal background checks last November, days after a gunman killed more than two dozen people in a church in Texas.
The bill, called the Fix NICS Act, would ensure that states and federal agencies comply with existing law on reporting criminal history records to the national background check system.
Cornyn, of Texas, had complained when introducing the legislation that compliance by agencies was "lousy".
Students from the Florida high school, where a former student is accused of murdering 17 people last week using an assault-style rifle, are planning a "March For Our Lives" protestin Washington on March 24 to call attention to school safety and ask lawmakers to enact gun control.
Related Articles
Mar 02,2016
Republican Donald Trump and Democrat Hillary Clinton took big steps toward securing their parties' presidential nominations on Tuesday with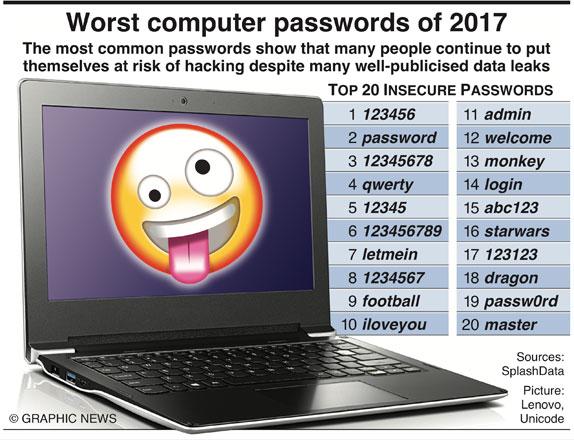 Dec 26,2017
The cities of New York, San Francisco and Philadelphia have sued the US Department of Defence to make it fix its system for reporting convic
Mar 09,2016
WASHINGTON — Democratic frontrunner Hillary Clinton suffered a surprise loss to challenger Bernie Sanders in a major state primary Tuesday,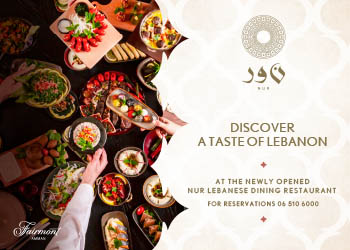 Newsletter
Get top stories and blog posts emailed to you each day.