You are here
The Blockchain outlook
By Jean-Claude Elias - Jul 12,2018 - Last updated at Jul 12,2018
If you absolutely want to be in when talking technology with your friends in the evening, you have to include Blockchain in the conversation. It is a must. It would be safer to have an idea of what it is and what it does before taking the plunge. It is currently, by any measure, the fastest moving and growing aspect of online IT technology.
Although the concept was introduced a few years ago, in 2008 to be precise, it is still not very clear to all. This, in a way, is like cloud computing was some five or seven years ago; it took a while for the wide public to have a clear image of it.
Even in the professional IT world not everyone is familiar with the Blockchain concept or knows exactly what it is about. After all the mysterious aspect of any IT innovation is always attractive — that is until it becomes common.
There are several definitions of the word on the web, but the first one you usually find is "a digital ledger in which transactions made in Bitcoin or another cryptocurrency are recorded chronologically and publicly". Understand another way to use the net and to work online — simply put.
Today Blockchain has gone well beyond cryptocurrency handling and processing. By making the information public, and by preventing further change of a transaction once it is recorded, whether in its chronology or its values, Blockchain brings unprecedented transparency and security to a large spectrum of online actions, and certainly is not limited to money, be it digital currencies or otherwise. Perhaps the word "online" is redundant here; for it is virtually the only way to work by now.
Blockchain is simply a new way to record transactions and information on the web. It is a "sub-layer" of the net. Here the keywords and adjectives that qualify and that help to describe Blockchain are DLT (Distributed Ledger Technology), decentralised (one of its essential aspects), secure and tamper-proof, flexible, cost-effective and fast, traceable and transparent.
Various kinds of online applications are now built on Blockchain or use the technology, including general commercial and business ones.
Swiss-based Procivis, as an example, has Blockchain solutions for a variety of e-government services. Last month the company organised a successful, interesting "Women in Blockchain" event. Highly sensitive applications like electronic voting are on the agenda as well, and may be exported to other countries in the world. Banking and health services are to follow.
Still, to really understand Blockchain is not straightforward.
When it comes to understanding technology nothing beats practical, hands-on experience. Finding a Blockchain-based application, installing it, learning it, experimenting with it, would be the best way to get familiar with the technology. Unfortunately this is not as easy or simple as finding a small and friendly "app" on Google Play or Apple Store! This is a few notches above.
Most of us will have to wait till a large organisation or the government implements a Blockchain application and makes it available for all to use.
It is worth noting that whereas Blockchain is a global net, one has the choice between public and private networks. Moreover, it is only in the last couple of years that Blockchain has been on everybody's lips. It is therefore to evolve significantly in the near future.
Strangely, and at this point in time, even though Blockchain is not limited to cryptocurrency transactions, Bitcoin is still what people use it for most of the time.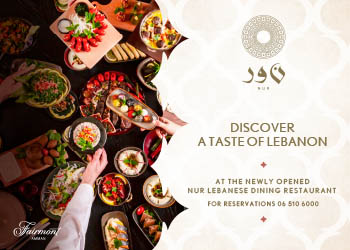 Newsletter
Get top stories and blog posts emailed to you each day.