You are here
Gaza teen dies of wounds from border clashes
By AFP - Sep 08,2018 - Last updated at Sep 08,2018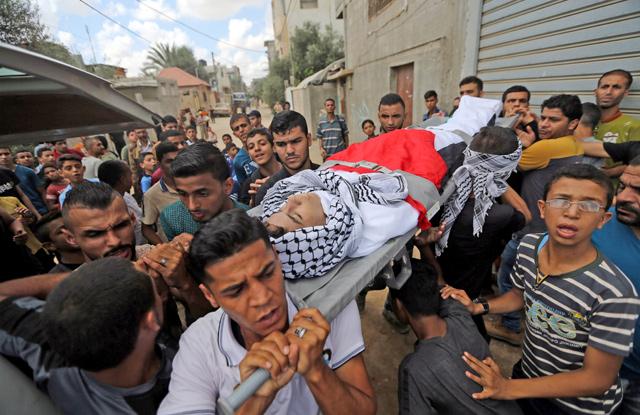 Mourners carry the body of 17-year-old Palestinian boy Belal Khafaja, who was killed by Israeli forces during a protest at the Israel-Gaza border, during his funeral in Rafah in the southern Gaza Strip, on Saturday (Reuters photo)
GAZA CITY, Palestinian Territories — A Palestinian teen died of his wounds Saturday a day after he was shot by Israeli forces during a protest on the Gaza border, the enclave's health ministry said.
Ahmad Abu Tayoor, 17, was shot late Friday on the border close to the southern city of Rafah, the ministry said.
The Israeli forces shot dead another 17-year-old Palestinian on Friday and wounded at least 45 others as thousands of demonstrators approached Gaza's border with Israel in multiple locations.
Palestinians set tyres ablaze and threw molotov cocktails and grenades towards nearby Israeli soldiers, the army said.
There have been regular protests along the border since March 30 as Palestinians demand the right to return to homes their families fled or were expelled from during the war surrounding the creation of Israel in 1948.
At least 175 Palestinians have been killed by Israeli fire in Gaza since then.
Over the same period, one Israeli soldier was shot dead by a Palestinian.
Israel accuses Gaza's Islamist rulers Hamas of manipulating the protests and of seeking to use them as cover to carry out attacks.
This week, it closed its only people crossing with Gaza following protests against the Israeli land, air and sea siege on the enclave.
Israel said it would reopen the passage next Thursday providing the situation is calm.
Gaza has been under an Israeli blockade for more than a decade, and Israel waged three wars to uproot its Hamas since 2008, but the majority of victims were Palestinian innocents
Some 80 per cent of the enclave's two million residents rely on aid, according to the UN agency for Palestinian refugees.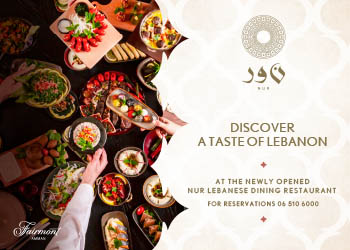 Newsletter
Get top stories and blog posts emailed to you each day.