You are here
'Social or anti-social media?' Families, communities in digital age need to 'Learn to Discern'
Nov 14,2018 - Last updated at Nov 14,2018
His Majesty King Abdullah's op-ed on October 30 "Social or anti-social media?" invited a much-needed reflection on the impact of online disinformation on our society, especially on the heels of a national tragedy such as the one that took so many young lives at the Dead Sea last month. A wide range of measures, from legal and regulatory reform to digital mitigations and machine learning software, are being tested here and around the world to protect citizens from biased and often toxic online content. But, as King Abdullah's op-ed concluded, and as development professionals, social workers and educators are learning, the ultimate and strongest line of defence against disinformation must be built inside our heads, and in our hearts.
The ability to critically consume, process and interact with information entails a wide set of skills, from analysis to inference, but also empathy, which allows us to imagine the effect of our online interactions on others, and put ourselves in their shoes. For the past few months, the International Research & Exchanges Board (IREX), a global development and education non-profit, has been rolling out in Jordan a new approach to media and information literacy, based on applying critical thinking to the way people consume and interact with online content. The main lesson we at IREX have learned, so far, is that despite the challenges of questioning old misconceptions and introducing new mental habits, when people are empowered to think critically, they tend to share their new skills with others, and are more likely to, and often do, take positive action in their communities, both online and offline.
Named "Learn to Discern", or, by its short form, "L2D", IREX's approach helps people recognise and resist disinformation, propaganda and hate speech through an interactive learning methodology. IREX first implemented L2D to counter highly sophisticated disinformation campaigns in Ukraine. An evaluation of this first L2D programme found that 92 per cent of participants reported cross-checking news and information sources three months after the training. The positive effects of the training, such as the ability to identify disinformation, checking multiple news sources and understanding the news media industry, persisted even 18 months later. IREX is now working with Ukraine's ministry of education to develop instructional guidance and teacher materials to integrate L2D into existing school subjects and curricula. We are now also piloting L2D in the United States with local communities and journalists. In Jordan, an adaptation of the L2D curriculum is being piloted under two new programmes, one focused on 18-24-year-olds in northern Jordan and one on women leaders in 10, mainly rural, communities across the country.
In partnership with Yarmouk University and the Jordan Hashemite Fund for Human Development, and thanks to the support of the ministry of foreign affairs of The Netherlands, IREX trained a small group of university faculty and youth leaders to teach modern media and information literacy skills, using a flexible, practical and fun curriculum. These new trainers are now in turn delivering L2D training to others in their university and communities. 
The curriculum goes beyond generic media literacy, which typically emphasises academic analysis of news articles. Instead, it challenges participants to think critically about their own media habits and take greater control over what they read and watch. It features local materials, examples and videos that users can relate to, it reviews the latest techniques for identifying disinformation and helps develop discerning information-consumption habits. The idea is not to dictate what people should read or watch, or to spoon-feed them a particular "true version" of the facts, but to nurture critical thinking, build resilience to disinformation and develop appreciation for objective, unbiased, relevant and accurate information.
After the training, the first group of participants went on to produce radio programmes that objectively but creatively tackled key issues, such as gender norms, cyberbullying or the propaganda of violent extremist organisations. In addition to producing high-quality, objective content, trainees actively engaged with a large number of institutions and community leaders in the course of producing their radio shows, from subject matter experts to government officials and even law enforcement, in some cases at departments and agencies of which they previously ignored the very existence. When young people are exposed to critical thinking, they tend to engage more meaningfully with local institutions.
Equally promising are the preliminary observations from the L2D pilot with women leaders in 10 governorates, with funding from the Government of Canada. The initiative encourages mothers and female influencers, through digital and information literacy training, to talk with their children and youths in their communities about what they read and watch online, and help them better control their reactions to manipulative content designed to elicit a strong emotional response.
That women need to be engaged as key allies in the fight against misinformation, disinformation and manipulative content is amply supported by research conducted in Jordan on youth development as well as radicalisation. Girls and boys tend to confide in their mothers and female family members much more than in their fathers or male relatives. But to leverage the potential of Jordanian women as positive influencers, or "infomediaries", in their families and communities, cyberspace must first be made safe for women, which currently it is not. 
Online harassment, blackmail and other online safety threats continue to discourage many Jordanian women from using social media, despite the best efforts and internationally recognised performance of cybercrime units at law enforcement agencies. It is in this key area of online safety for women that IREX's L2D pilot in Jordan has produced some of the most promising results: A total of 89 per cent of all women participants "strongly agreed" that after the training they feel more comfortable that they can use the internet safely.
A few days after the training, a participant from Tafileh, Um Saqer, launched her own fact-checking Facebook page to debunk fake news and rumours in her community. Over the past few weeks, Um Saqer has used her L2D training to set the record straight on the misleading self-promotional posts of a local doctor and launched a competition amongst her followers to determine the authenticity of photos, after sharing easy ways to detect digital alteration. During the tragic Dead Sea incident, her page fact-checked news reports, including her discovery that two children listed amongst the victims were not on the fatal school trip, but were outside Jordan at the time.
Um Saqer has moved quickly to pass on her new skills to a wider community. True, fake news, rumours and toxic messages tend to spread quicker and wider yet. But it is also true that in this age of social media each of us can become a gatekeeper, by getting our minds used to look at information critically and our hearts used to take responsibility and to care before we share.
The writer is Jordan country director for IREX, a global development and education non-profit dedicated to empowering youth, cultivating leaders, strengthening institutions and extending access to quality education and information. She contributed this article to The Jordan Times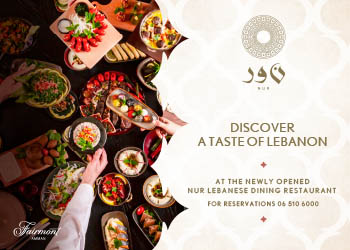 Newsletter
Get top stories and blog posts emailed to you each day.