You are here
Hai Al Tafaileh vigilantism: How risky is it to build on that?
Oct 17,2018 - Last updated at Oct 18,2018
Recently, a group of young people from Hai Al Tafaileh joined ranks to fight the spread of drug selling in the narrow street of that old neighbourhood.
The area is an underdeveloped neighbourhood in East Amman, predominantly inhabited by families descending from the same tribe in Tafileh and historically a hotspot of anti-government rallies that escalated to riots at times.
The group launched an initiative they dubbed: "Together in the fight against drugs". That sounds very heart warming for society and a civilised grassroots action. However, a video purporting the arrest of a drug dealer by vigilantes that went viral on social media showed nothing but a mob action, albeit no violence was involved. 
The suspect appeared helpless when he saw hundreds of angry peers, presumably from his close and far relatives, shouting at him to surrender. They put him in a civilian car and reportedly handed him over to police. 
The incident seems to have been received as very good news, so much so that a prominent public opinion leader saluted the residents of Hai Al Tafaileh for the "brave" action and considered the act as part of parallel law enforcement system that supports regular police work. 
Others sounded the alarm on the grounds that this is a form of fighting a crime with a crime, likening it to Philippines' move to arm "barangay captains," or community leaders willing to fight crime and drugs.
The comparison is not fair because the situation is totally different. At the same time, encouraging the trend by authorities and the public is also risky. 
The upside is that the incident took place in a homogeneous inner-city community perceived by some as protective of its sons, even if they were outlaws, and not in good terms with authorities. But the grassroots action and the residents' enough-is-enough attitude is encouraging other such communities in big cities and the peripherals to counter these stereotypes with abidance by the law, and declare it loud and clear that they believe in the justice system of the land. 
However, encouraging mob action is too dangerous because things might go out of control and we end up breaking a nut with a sledge hammer.
First of all, these courageous young people of Hai Al Tafaileh are encouraged to keep their action within civil limits and confine it to spreading awareness in the community against drugs, and cooperating with anti-narcotics authorities in the broad day light to fight crime in the neighbourhood. Just point to suspects and let police do the arrests and take it from there. 
Hopefully, in case the experience is successful and received with applause nationwide, other "vigilance committees" would emerge to bring an end to drugs and other crimes, such as arms smuggling and dealing and car, water and electricity thefts. Even religious extremists should be on the radar of these vigilantes, who should make it clear that local communities in cities, rural areas or badia would never be social incubators or tolerant of unlawful acts.
The writer is the deputy chief editor of The Jordan Times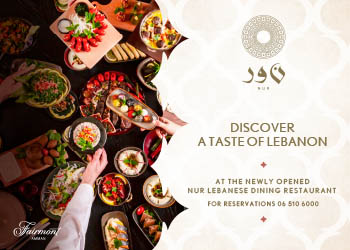 Newsletter
Get top stories and blog posts emailed to you each day.