You are here
Quest for new public policymaking methods
Jul 02,2017 - Last updated at Jul 02,2017
There is no doubt that we, in Jordan, have been blessed to have one of the greatest leaders in the world, a true man whose wisdom and intelligence are acknowledged with admiration worldwide, a man who dedicated himself to his country and has been working tirelessly ever since he took office to move us forward.
Jordan has gained a great deal of respect; it has been playing a significant, productive, role both regionally and internationally, and continues to be a major contributor to the international campaign against terrorism.
However, the complex regional situation, the continued conflicts, the instability in Jordan's neighbourhood, the rapidly changing political landscape, and the economic challenges due to ineffective governance systems and regional wars require a comprehensive revision of the manner in which public policy is made and of the long-term strategic plans.
Jordan faces complex challenges. To deal with them and the potential implications of both internal and external factors affecting the country in all aspects, it needs to set the criteria to be used in any problem-solving and decision-making processes.
One of these criteria is participation. In every advanced nation, there is strong consensus among scholars and strategy makers that the knowledge and dynamic capabilities needed to deal with complex phenomena, develop solutions and implement those solutions are distributed among many individuals, entities and groups.
They are not present among the elites only, for example, nor are they readily available in the drawers of the inert political class.
Therefore, any new method to deal with the current economic and social challenges must incorporate the full engagement of all groups, individuals and entities that have the relevant knowledge and resources to deal with the problems encountered and the ability to develop a dynamic vision for later stages.
Another criterion is integration.
Since participation, if approved, will bring to the table diverse knowledge and resources, it is necessary to have highly capable decision makers capable of integrated thinking, which entails having a unified set of assumptions and coherent plans that can use the available knowledge, dynamic capabilities and resources to create an effective policy and strategies that can deal with problems. 
Third should be the ability to embrace complexity. That means resisting simplicity and embracing complex circumstances, scenarios and alternatives.
To do so often entails hard work and the ability to search beyond the obvious but ineffective solutions.
It also means that for a political leader to get there, he/she needs to exert much effort and deeper thinking, and have the ability to always walk the extra mile to serve the public.
I believe we do have the basis that enables us to develop new strategic perspectives that can help us get things done the right way.
We have a highly intelligent human capital that just needs the proper preparation, technological aids and space to initiate a great national campaign that aims to address the economic and social issues. 
Both the King and the Queen have emphasised the importance of developing our human capital base and the need to endorse all the technological tools that, if properly used in combination with our talented people, will have a huge positive impact on our progress.
It is all about productivity, creativity and innovation.
Once we successfully begin, all the later steps can be walked all the way up to where we all hope we can be.
We have capabilities and will; we just need the senior officials to start getting realistic about the challenges we have and realise that without the full and effective engagement of those who can help, we can never solve the problems that have been hindering our progress.
The writer is a Ph.D. holder in strategic management, international business scholar at the University of Texas at Arlington and faculty member at the Hashemite University. He contributed this article to The Jordan Times.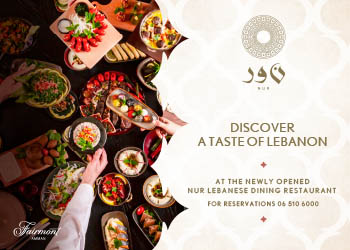 Newsletter
Get top stories and blog posts emailed to you each day.