You are here
America's Arab authors
Sep 13,2018 - Last updated at Sep 13,2018
A key element of American culture is the Arab American component, a somewhat newfangled term suggesting a diverse group of people who vary with regard to their native origins, religion and experiences of immigration to America. The term, Arab American, therefore, refers to people whose forefathers arrived from the countries of the Arab-Muslim Middle East. Their religious faiths includes both Muslim and Christian.
Anyone with ancestral ties to the Arabic-speaking world can be considered an Arab American, a definition which is language-based, concealing the original social identity that distinguishes those who belong to this category, including the history of their immigration, their religious affiliation, their artistic production in literature and their intellectual contributions to the American public life, art, music, literature, beliefs, principles, values and ethos. 
Some of the names of Arab Americans are undoubtedly famous, even though their cultural background may not be as famous. They include, as examples, but by no means are limited to, Susan Abulhawa, Elia Abu Madi, Ibtisam Barakat, Khalil Gibran, Ray Hanania, Randa Jarrar, Ismail Khalidi, Hisham Matar, Susan Muaddi Darraj, Eugene Paul Nassar, Gregory Orfalea, Amin Al Rihani, Anthony Shadid, Mona Simpson, Etel Adnan, Mohja Kahf, Shakir Evelyn, Lisa Suhair Majaj, Ralph Nader, Helen Thomas, Naomi Shehab Nye, Diana Abu Jaber, Ghada Amer, Ihab Hassan, Edmund Ghareeb, Jack Shaheen and Edward Said, and they are among the numerous Arab American authors/critics who have made remarkable influences in American literature, culture, politics and art. 
Arab immigrants went to America in the late nineteenth and early twentieth centuries in search of a better life, better opportunities and political peacefulness. Some of those early immigrants were Syrian, Lebanese, Palestinian and Jordanian, and they represent nearly half of the Arab American community today. They worked hard and lived prudently in order for them to be able to send money to kinsfolk in their homeland of origin, often known as "the old country". Once financially well-established, they brought their immediate relatives to live in the US, helping them find suitable jobs and places to live at until they were self-reliant.
Arab American thinkers, critics, writers and scientists not only reveal the diversity of their cultural origins on which they draw, but the distinct ways in which these origins function in America. For some critics, Arab American literature will always be about leaving behind a certain cultural identity and having a different one. For other critics, on the other hand, Arab American literature comes off in a global context, as a major constituent of the diaspora in which cultural linkages can be revived.
To be sure, the Arab American way of life and its diverse ramifications are, in a way, a matter of intertwined past, present and future experiences. Arab Americans have been producing literary works for a little more than a century, and increasingly the literature they have produced aspire for restructuring the world in which they live, apparently a world made of many cultural features. Even though the relationship between Arab Americans and the prevailing majority seems to be stained by mistrust, misinformation and political conflicts leading to anti-Arab sentiment, it is evident that Arab American authors have produced literary works that speak their American voices and express their Arab descent sentiment as a major segment of US culture.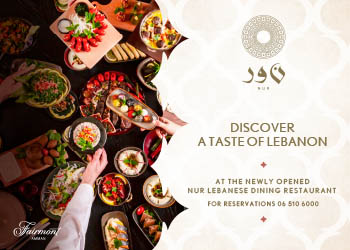 Newsletter
Get top stories and blog posts emailed to you each day.