You are here
Higher education options: teaching or research?
May 17,2018 - Last updated at May 17,2018
I have been serving in the academy for a little more than three decades without ever being on top of the subject as to whether academic institutions, particularly in our part of the world, should be research or teaching oriented.
"Both" is not an adequate standpoint in my view. It is so an inadequate a view because it turns this whole issue into a "salad" option, so to speak! The convoluted, longwinded, but unsettled, question remains: should higher education foundations be research or teaching establishments, given all the strenuous, vigorous demands of higher education nowadays?
Different universities and academic institutions employ different criteria and weightings to govern and regulate their promotion requirements. The most common criteria that are often used for this purpose include research and teaching equally as substantiation for promotion. Generally, universities mostly adopt formal equivalence of research and teaching in the criteria for promotion, even though a large number of universities solely require research merits rather than teaching aptitudes or proficiencies. However, formal, common academic practices show, and more so nowadays, that universities recognise research and teaching on equal footage.
While some universities have chosen to accept teaching in academic promotions, intellectual debate continues on whether or not it should be the sole evaluation criterion used as a promotion tool, including, as examples, the justification for teaching, teaching methodology, supervision, student assessment, peer examinations, course content development and improving teaching experiences. However, actual practice has shown that the overall evaluation of teaching in academic promotion outcomes for different rank levels significantly mattered in academic promotion outcomes.
Sharing teaching experiences is particularly important for those who are successful at teaching. A multi-measurement method that scrupulously weighs numerous criteria in evaluating instruction at all academic rank levels, including the professoriate, extensively contributes to its credibility and prevalence in academic promotions. Investigation of authentic evaluations of teaching as a sole criterion and its relation to promotion consequences can assuredly contribute to a common consensus on the great value of evaluating teaching for such academic purposes.
Some educational policymakers and university administrators support the integration of research into higher-education teaching to encourage a dialogue that addresses this gap and thus the factors restraining the incorporation of research into higher education teaching. The learning outcomes and strategies in higher-studies programmes offer obtainable options for professors to deal with the integration of research into diverse forms of university teaching.
With the crowded classes and the heavy teaching loads that university faculty have, including full professors, the teaching-oriented option ironically turns out to be no ideal choice for the purpose of advancing the role of a (any) university, unless in-class student numbers and the teaching loads are rigorously controlled to help make higher education teaching healthier and more efficient.
The research option, on the other hand, seems to be a farfetched "luxury'" that we cannot afford given all the financial strain and budget limitations that most universities suffer from. Sound, refined research requires peace of the mind and good money to help create front-line, cutting-edge, super-advanced knowledge. Without these, research can simply be futile! 
At any rate, professors and instructors do not have to adapt their intellectual and philosophical methodologies to the various needs of their students. Educated knowledge of such needs can without doubt suffice to identify students' strengths and weaknesses, and elucidate dormant prospects to encourage best practices of student learning in the final analysis.
As we consider robust and finer alternatives for the avant-garde university's place as a dominant player in the global higher education systems, it is about time that we know what our option is: teaching or research?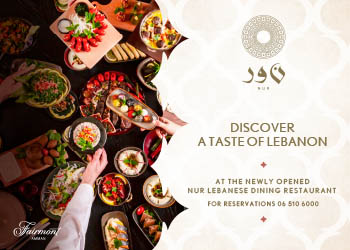 Newsletter
Get top stories and blog posts emailed to you each day.