You are here
Box? What box?
Sep 16,2014 - Last updated at Sep 16,2014
I have lost count of the number of times we have been exhorted to "think outside the box".
Worthy management gurus parroting clichés and senior managers trying to sound trendy have turned it into a hackneyed and meaningless phrase.
The approach it advocates is also self-defeating. It suggests that the box — and the constrained and unimaginative thinking that rests within it — remains valid.
It gives the impression that we can try to find a new way to work, but meanwhile we will carry on with what we know best.
This is not the best way to promote innovation.
True creativity means looking for a completely new way of working.
For example, British inventor James Dyson got fed up when his old-fashioned vacuum cleaner became clogged with dust and lost power. So he came up with a completely new approach: a bagless vacuum, which dispensed with the bag and did not lose power.
Similarly, landscape gardener Andrew Ritchie designed the folding bike, enabling commuters in London to carry their bikes on the train to work.
These examples show that creativity is not an end in itself, but a means towards making our lives easier.
Dyson sells vacuum cleaners in over 70 countries and employs over 4,000 people; the Brompton bike company has sold over 100,000 bikes.
Creativity in the arts also produces pleasure and profits: in the Harry Potter series, British author J.K. Rowling created a whole new world of fantasy. It is the best-selling book series in history, having sold over 450 million books.
And Candy Crush Saga, a simple idea produced by the London company King, has now become the most popular game on Facebook, with 46 million people indulging in its mindless fun each month.
These examples were part of my presentation on "Commercialising innovation" at the New Think Festival in Amman two weeks ago.
Innovations like the Smartphone were unimaginable even 10 years ago; so what new inventions are in the pipeline that we cannot envisage today, but which will be commonplace in 10 years time?
The New Think Festival was an impressive gathering of individuals and companies seeking to inspire young people to think in a new and disruptive way; 250 speakers informed, entertained and inspired 14,000 people, encouraging them towards entrepreneurship and volunteerism.
The link to developing Jordan's youth is a vital part of the concept.
Creativity is one of the most important skills that employers are looking for. It is therefore linked to Jordan's future potential and ability to attract investment.
And developing those skills must be a vital part of any strategy for job growth.
There is nothing to stop people from being creative.
A combination of passion, determination and experience will give people the confidence to pursue a good idea and possibly turn it into a new product or service.
There are many good examples of such success in Jordan. The online bookstore Jamalon was launched by Ala'a Al Sallal, who trained at Oasis 500 and then secured investment to expand.
Biotechnology company Monojo was started by Cambridge graduate Penelope Shihab and uses camel milk proteins to produce a line of skin care products now being sold in the US.
The young people of Jordan who flocked to the New Think Festival showed a keen hunger to learn.
The free training sessions in employment skills were oversubscribed. That focus on skills rather than knowledge is a crucial part of changing attitudes to education and employment.
The festival highlighted the importance of showing young people a new approach to education: how to find and use information and thereby develop their own opinions and ideas.
The old way of being handed a book and told to memorise it will only stifle that vital and vibrant creativity.
That is the difference between the box and what goes on outside it.
So as a starting point, throw away the box!
The writer is British ambassador to Jordan. He contributed this article to The Jordan Times.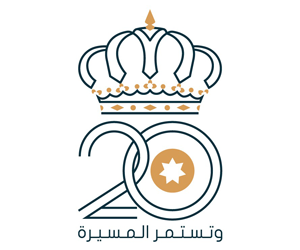 Newsletter
Get top stories and blog posts emailed to you each day.