You are here
Petra's flashfloods and the aftermath
Nov 12,2018 - Last updated at Nov 12,2018
The heavy rain which Jordan experienced over the past weekend, and more specifically the Petra region, was one of the heaviest precipitation recorded over the 22 years. In Petra, government officials and the local community were well-prepared, joining forces to diligently ensure the safety and well-being of approximately 3,600 tourists visiting during Petra's peak season. Thanks to the professional and responsive actions of those involved, not one single tourist was injured or harmed.
However, local and international media exaggerated and sensationalised the flashfloods which Jordan experienced and this, most likely, will adversely affect the way travellers view Jordan. Seeking the truth is the most basic rule of reporting, therefore, I urge all media outlets to vigorously check and double check their stories and facts to ensure a more realistic account is portrayed before going public.
What we did learn from this incident is that there are essential structural improvements which need to be put in place to curtail future flooding disasters.
New barriers and terracing need to be built and maintained, in addition to huge dams in all the valleys farther outside Wadi Musa, the nearest town to the archaeological site of Petra, to divert/catch the floodwater well before it reaches the town. Not only would this help control flooding issues, but it would also provide much-needed water for irrigation purposes.
It is also critical to expand Petra's early alarm system. At present, there is no more than one hour of early flood-warning time once a flood is observed in the upstream side of the currently monitored area. Monitoring flow levels farther into upper tributaries way before the main valley would serve as an advanced warning system.
In both Wadi Musa and the ancient city of Petra, all bridges need to be replaced and rebuilt on top of arches. Bridges of this type can stop water levels from breaching the road and help divert floods.
Finally, I stress on the fact that "prevention" is the best practice in crisis management to avoid the occurrence of such a disaster in the future.
The writer is a former MP for Wadi Musa and a professor of tourism and hospitality at Al Hussein University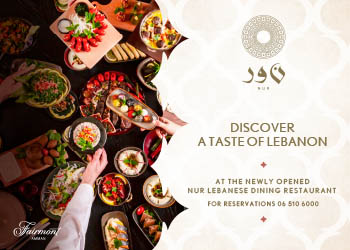 Newsletter
Get top stories and blog posts emailed to you each day.