You are here
Increasing water challenges call for regional collaboration — Nasser
By Dana Al Emam - Sep 07,2015 - Last updated at Sep 07,2015
AMMAN — Developing capacities in the fields of water and sanitation at the regional level is key to boosting cooperation in combating shared challenges, field experts said Monday.
Speaking at an event marking the conclusion of a programme on improving water and sanitation services in the Middle East and North Africa (MENA), Water Minister Hazem Nasser highlighted the need for the integration of regional water resource management efforts, as national efforts are not enough.
He added that the geopolitical context and the demographic shift in populations in the region have caused a rise in water demand.
The minister said water scarcity in the region should give impetus to further collaboration, as over 66 per cent of water resources in Arab countries originate from outside the region, and 10 Arab countries are among the world's poorest countries in water.
Around 18 per cent of Arab world residents do not have access to water sources, while 24 per cent of the population does not receive sanitation services despite regional spending of $20-20 billion annually on water and sanitation, Nasser said.
The USAID-funded MENA programme supported the Arab Countries Water Utilities Association (ACWUA) in the development and delivery of regionally recognised water and wastewater treatment plant operator certifications and utility twinning exchanges, according to USAID Mission Director in Jordan Jim Barnhart.
Furthermore, the project expanded existing water and sanitation programmes in Jordan and Egypt, and supported ACWUA in scaling up operator certification for member countries and utilities across the MENA region.
Barnhart added that the programme sought to support community-based organisations in generating grass-roots solutions for water and sanitation challenges, making "considerable progress" in water and sanitation management.
Meanwhile, ACWUA Secretary General Khaldoun Khashman said the conclusion of the two-year-programme comes after seven years since the establishment of the association, which aims to boost exchange of knowledge and best practices among professionals.
The association also seeks to develop resources, facilitate training programmes and advocate for professional certification, he said, adding that ACWUA's 2015-2019 strategic plan focuses on a professional certification pillar.
Related Articles
Jan 04,2015
The regional water situation necessitates cooperation among Arab states and joint projects that tackle water shortage, especially in light of climate change and the falling per capita share, a water-demand management expert said on Sunday.
Mar 19,2017
DEAD SEA — Arab and international banks and funds are urged to steer their financial support towards water and wastewater projects tailored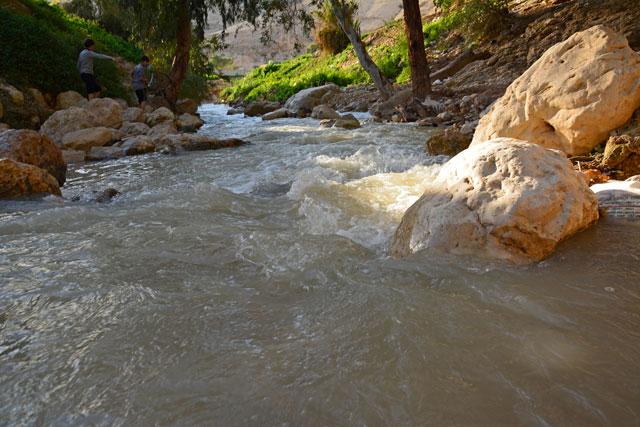 Mar 13,2017
AMMAN — Instability in some Arab countries has driven trained and qualified people out of the water sector, causing a deficiency in the mana
Newsletter
Get top stories and blog posts emailed to you each day.