You are here
Third Arab Water Week opens Sunday
By Hana Namrouqa - Jan 04,2015 - Last updated at Jan 04,2015
AMMAN — The regional water situation necessitates cooperation among Arab states and joint projects that tackle water shortage, especially in light of climate change and the falling per capita share, a water-demand management expert said on Sunday.
Access to clean and sufficient water is a simple basic right, Arab Countries Water Utilities Association (ACWUA) Secretary General Khaldoun Kashman told reporters at a press conference to announce the third Arab Water Week, which will be held at the Dead Sea next week.
Over 500 experts in the water sector representing governments, regional and international organisations, private water and wastewater companies, universities and scientific research institutions are expected to take part in the January 11-15 event, organised by ACWUA.
Experts from 18 Arab countries will convene to discuss water management issues through establishing innovative partnerships and platforms of collaborative work on water issues in the region, according to Kashman.
Participants will discuss a variety of topics, including innovations and sustainable solutions to reduce non-revenue water, the energy-efficiency dilemma in water and wastewater utilities, cost recovery and financial sustainability, social responsibility and water for marginalised people via effective tariff restructuring, water safety plans and water quality monitoring from watershed to end users.
During the event, ACWUA will also launch four guidelines on the management and restructuring of water utilities as well as energy efficiency, Kashman said.
In addition, the association will sign several agreements with Arab water associations on cooperation, capacity building and training, as well as an agreement with the International Water Association (IWA).
Under the agreement with IWA, ACWUA will organise IWA's International Water Development Congress, which is scheduled to be held in the Kingdom this year with the participation of 1,500 water experts, Kashman added.
ACWUA held the first Arab Water Week in 2011 with the participation of more than 500 experts and policy makers.
Founded in April 2007, ACWUA aims at serving as a regional platform for the exchange of knowledge and best practices amongst member experts and professionals, as well as developing resources, facilitating training programmes, and advocating for professional certification to enable member utility staff to perform their duties in a professional, reliable and cost-effective manner, according to its website.
up
15 users have voted, including you.
Related Articles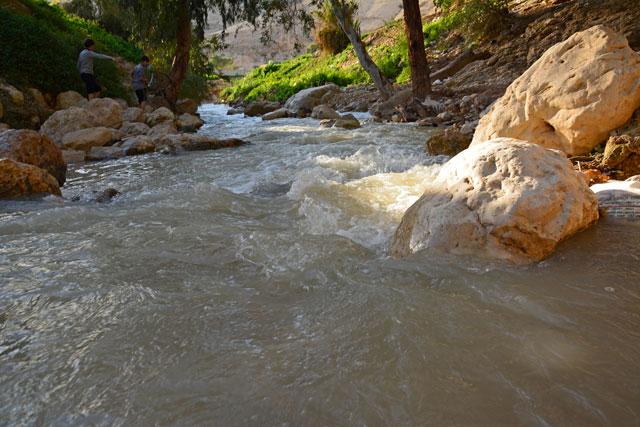 Mar 13,2017
AMMAN — Instability in some Arab countries has driven trained and qualified people out of the water sector, causing a deficiency in the mana
Sep 07,2015
AMMAN — Developing capacities in the fields of water and sanitation at the regional level is key to boosting cooperation in combating shared
Mar 19,2017
DEAD SEA — Arab and international banks and funds are urged to steer their financial support towards water and wastewater projects tailored
Newsletter
Get top stories and blog posts emailed to you each day.