You are here
Etihad hits back at US rivals' state aid claims
By Agencies - Jun 02,2015 - Last updated at Jun 04,2015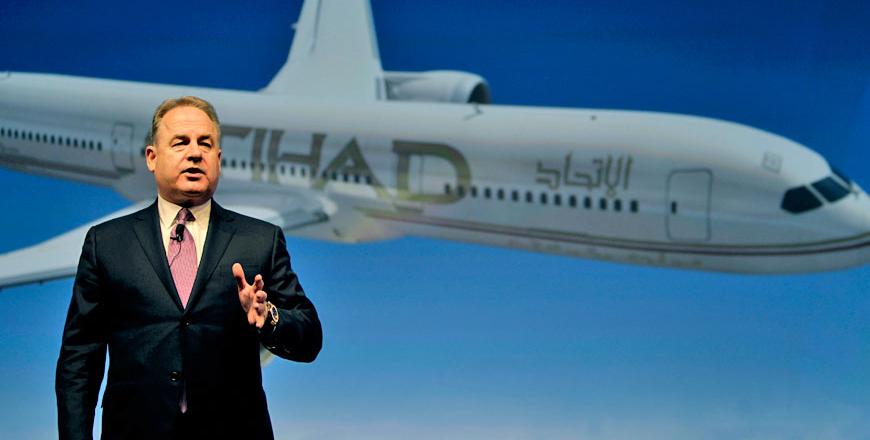 Etihad Chief Executive James Hogan speaks during a press conference in Abu Dhabi, United Arab Emirates (AP file photo)
ABU DHABI — Etihad Airways hit back Tuesday against claims by its US rivals that it receives unfair subsidies, urging Washington to "keep the skies open" in an official response to the allegations.
The national airline of Abu Dhabi said it "receives no government subsidies or sovereign guarantees" and no discounted fuel or airport services.
The response, submitted to the US departments of state, transportation and commerce, emphasised "the many benefits" of increased competition for US consumers, workers and carriers as well as trade and tourism.
"Our story is one of an airline that has chosen to challenge the global status quo, bringing new competition to markets that have for too long been dominated by the major legacy airlines," Etihad Chief Executive Officer (CEO) James Hogan said.
"It is now time to get back to the business of providing high quality air services and enhancing consumer choice, just as Open Skies intended," he added, referring to a pact allowing carriers more access to each other's markets.
'Let's keep the skies open'
In March, American Airlines, Delta Airlines and United Airlines, along with US airline labour groups, accused Gulf carriers of enjoying interest-free loans, subsidised airport charges, government protection on fuel losses, and below-market labour costs that are considered unfair subsidies by the World Trade Organiaation.
They called on the US government to open new talks over bilateral air agreements to address what they said are violations of those pacts, giving the Gulf carriers unfair competitive advantage.
Etihad Airways said that "the Big Three carriers' claims, allegations, and requests for relief are not supported by fact, logic, law, or treaty."
It also reiterated earlier claims that the three US carriers had received US government subsidies worth $70 billion in the past 15 years.
The Abu Dhabi government has invested $14.3 billion in Etihad Airways since its establishment in 2003, of which $9.1 billion was provided in equity funding and $5.2 billion in shareholder loans, it indicated.
"These commitments were made on the basis that the airline would operate commercially, deliver a long-term return on investment, repay shareholder loans and achieve sustainable profitability," Etihad said.
Since 2003, Etihad Airways has raised in excess of $11 billion in long-term funding through the global financial markets.
Around $5 billion of the airline's borrowings have been repaid, including $800 million in 2014, it added.
Last year, the three largest US carriers posted profits of almost $9 billion, close to half the gains racked up by the entire worldwide aviation industry, the airline noted.
Separately, the leaders of the three largest US airlines are stepping up their attack against Middle Eastern competitors that they say get unfair government subsidies.
The CEOs of American Airlines Group Inc., Delta Air Lines Inc., and United Continental Holdings Inc. made a rare public appearance together last month at the National Press Club in Washington to detail their claims.
— American's Doug Parker said Emirates, Etihad Airways and Qatar Airways have expanded service to the US by 25 per cent since the dispute broke out in January. He accused them of rushing to expand before the US government blocks new flights.
— United's Jeff Smisek said US airlines can compete against foreign rivals but not against the governments and energy riches of Qatar and the United Arab Emirates (UAE).
— Delta's Richard Anderson flatly denied a countercharge that the US airlines receive subsidies.
The US airlines charge that three big and fast-growing Middle Eastern carriers have stayed afloat by receiving more than $42 billion in subsidies from their governments since 2004.
They want the Obama administration to renegotiate treaties that allow airlines from Qatar and the UAE to fly to the US. And they want to block those airlines from adding new flights to the US.
Emirates, Etihad and Qatar Airways deny they are subsidized, and they accuse the US airlines of hypocrisy. Etihad put out a study claiming that American, Delta and United have received $70 billion in government help since 2000.
"We will prove clearly there is no harm from our market position," Katie Connell, a spokeswoman for Etihad, said, adding that her airline expands markets instead of simply poaching customers who used to fly on another airline.
The fight has gotten nasty.
In April, the Delta CEO invoked memories of 9/11 against the Middle Eastern carriers; Qatar Airways CEO Akbar Al Baker fired back that Delta flies "crap" older planes.
It is unclear when the Obama administration might decide whether to reopen negotiations over the air-travel treaties with Qatar and the UAE or freeze their flights to the US.
The US airlines say administration officials are looking at their arguments seriously.
For many air travellers, the dispute may be difficult to grasp. It pits US airlines that are making record profits against Gulf carriers rich enough to place huge orders for new jets.
The battle lines are a bit blurry, too. Some US consumer groups are siding with the Gulf airlines, arguing that competition will push fares down. So is JetBlue Airways, which has partnerships with Emirates, Etihad and Qatar.
Those three rarely compete directly on routes with American Airlines, United Airlines and Delta Air Lines, but they compete heavily with the US carriers' European partners including Air France and Lufthansa.
US airlines share revenue from some flights with those partners, and they argue that subsidised airlines will eventually do great harm to them.
Those who oppose American, Delta and United in this fight, Parker said, "either don't understand that or don't care about US commercial aviation."
Related Articles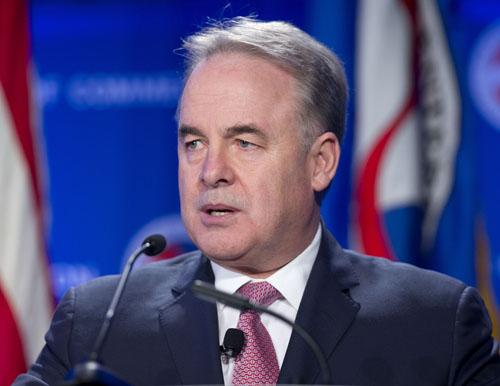 Mar 19,2015
The Obama administration said Wednesday that it is in the early stages of studying claims that Gulf airlines have received market-distorting subsidies, a review involving uncharted territory for the US government.
Oct 22,2015
DOHA — Qatar Airways Chief Executive Akbar Al Baker said Thursday that his company is helping to create jobs in the US despite an ongoing wa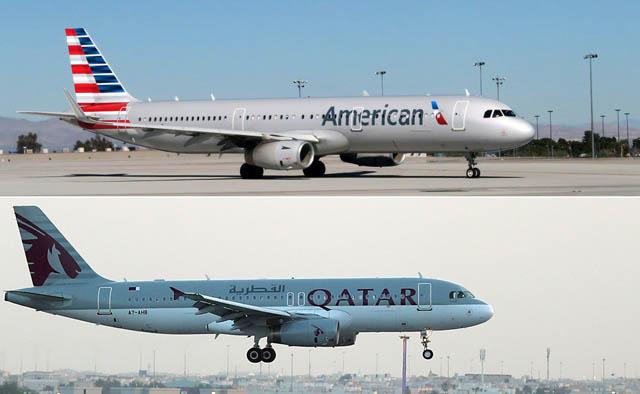 Jun 22,2017
NEW YORK — Qatar Airways, its Middle Eastern business pressured by a diplomatic row with neighbours, is seeking as much as a 10 per cent sta
Newsletter
Get top stories and blog posts emailed to you each day.