You are here
Murad, Zayani enhance Jordan, Bahraini ties
By Petra - Mar 29,2016 - Last updated at Mar 29,2016
AMMAN — Amman Chamber of Commerce (ACC) President Issa Murad on Tuesday discussed economic bilateral relations with Bahrain's Industry, Commerce and Tourism Minister Zayed R. Al Zayani. During the meeting, held on the sidelines of the World Congress of the World Association of Women entrepreneurs hosted in Bahrain, Murad and Zayani discussed issues of mutual interest, mainly related to economy.
Zayani highlighted the role of the private sectors in both countries and the "large support" from their governments to achieve national economic interests.
Moreover, he showcased investment opportunities available in his country and the investment environment that can host different types of projects.
The Bahraini minister voiced his country's interest in Jordan's experience from the free trade agreement with the US and increasing the volume of exports to it, noting that Bahrain is working with Saudi Arabia on standardisation.
He also said that Bahrain is seeking to enhance economic relations with different friendly and brotherly countries to benefit from visits and joint events that improve relations and business partnerships.
Murad expressed Jordan's interest to expand the range of partnership with Bahrain and the possibility of increasing the volume of commercial exchange and national exports, mainly agricultural products, in addition to forming partnerships between business owners in both countries.
He voiced hope that Bahrain will help Jordan enhance its agricultural exports after the blockage of the Syrian and Iraqi markets, in addition to the delay at the borders as the Kingdom's agricultural exports currently pass through Saudi Arabia.
He urged speeding up the approval of the Arab customs agreement and activating other ones to facilitate two-way trade and flow of goods, highlighting Egypt's recent conditions on its imports, which could damage Jordanian exports.
Murad said Jordan is interested in enhancing women's participation in economy and supporting women entrepreneurs, highlighting their role in the ACC.
The value of exported Jordanian products to Bahrain last year amounted to JD44 million whereas imports' value stood at JD25 million.
Earlier this week, Murad met with an economic delegation that visited Tunisia last month.
During the meeting, Murad said commercial exchange between Jordan and Tunisia is still less than desired as Jordanian exports last year amounted to $20 million and imports totalled $11 million.
He called for bilateral cooperation in the fields of aerial and naval navigation and for establishing quick aerial and naval routes directly from Amman to Tunisia and increasing flights between the two countries.
Murad called for constructing a joint information centre to encourage investment and business between the two countries, as well as liaison office in Tunisia to address all obstacles facing Jordanian exports.
Amman Chamber of Industry (ACI) President Ziad Homsi stressed the importance of benefiting from the Tunisian experience in exporting to European Union countries, which attracts 75 per cent of Tunisian exports.
Homsi said the ACI signed an agreement with the chambers of industry and trade in Sfax for them to benefit from the training programmes organised by the Euro Jordanian Advanced Business Institute in the field of improving capabilities of workers at small- and medium-sized facilities.
Related Articles
Jun 15,2015
AMMAN — Jordan's commerce and industry chiefs recently sought enhanced relations with the Netherlands. During meetings in Amsterdam wit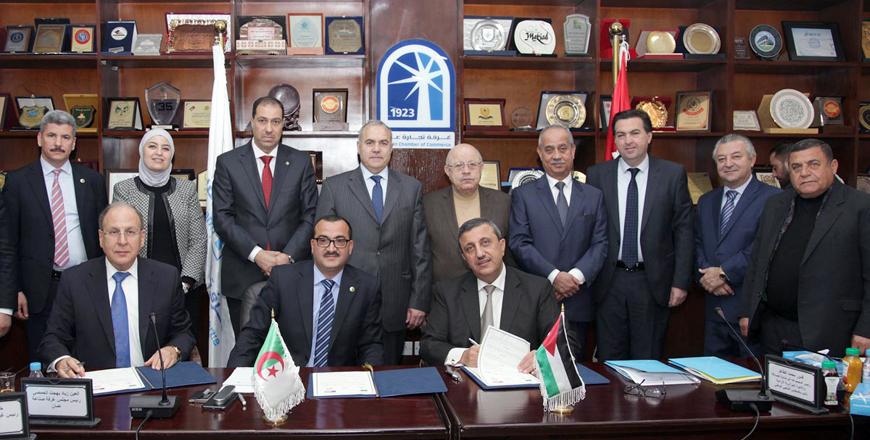 Feb 08,2016
AMMAN — There is a need for Jordan and Algeria to activate the joint free trade agreement, increase commercial exchange volume and encourage
May 10,2016
AMMAN — Minister of Industry, Trade and Supply Maha Ali on Tuesday invited Greek businesspeople to make investments in Jordan, which she sai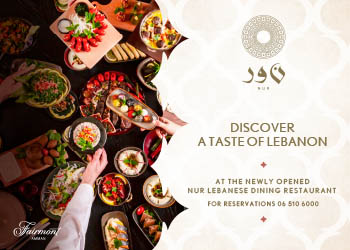 Newsletter
Get top stories and blog posts emailed to you each day.