You are here
Paris Air Show shifts focus from deal-making to plane-making
By Reuters - Jun 15,2015 - Last updated at Jun 15,2015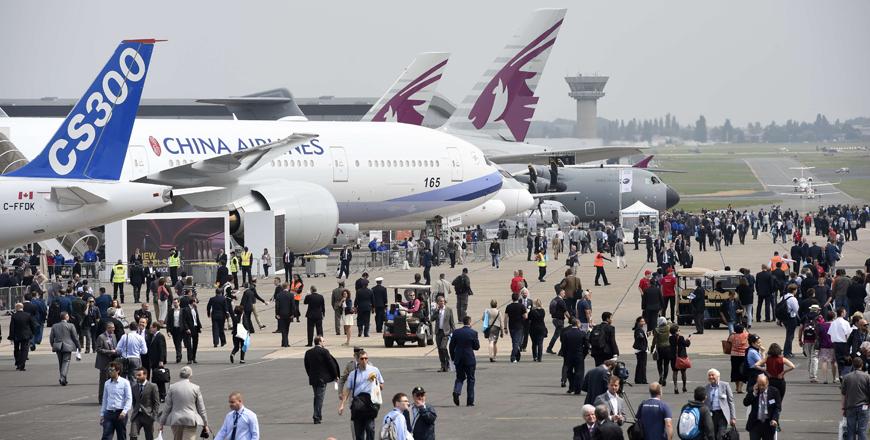 People walk amongst aircraft exhibited on the tarmac during the opening of the Paris Air Show at Le Bourget on Monday (AFP photo)
PARIS — After the marketing triumphs of recent years, manufacturing moved into the spotlight on the opening day of the Paris Air Show on Monday as plane makers Airbus and Boeing battle to deliver a record $1.8 trillion backlog of orders.
There was still the traditional burst of multi-billion-dollar deals in the first few hours of the aerospace industry's annual jamboree, with fast-growing Middle Eastern and Asian airlines again leading the buying.
But the sums involved were smaller than in previous years, and both plane makers and their suppliers were at pains to tell airlines they were focused on stepping up production to meet the 12,000 or so orders already stacked up for the coming decade.
Reassurance also came from Airbus as its A400M military plane made a tour of the skies following a crash last month, while a stretched version of Boeing's 787 Dreamliner delivered the wow-factor promised by its pre-show hype.
GE Aviation, whose CFM International venture with France's Safran builds engines for both Airbus and Boeing, highlighted the manufacturing challenges ahead, at a time when the plane makers are starting to look at further increases in output on top of existing plans.
CEO David Joyce said the venture already faced a steep increase in production for its LEAP engine from 40 in the first year to 600 in the second and 1,200 in year three.
"We need to prove to ourselves that we can go from 40 to 600 to 1,200, and while we do that we will learn more about our capacity as well as our efficiency," he added. "There is no conflict with the airplane companies. Our job is to make sure that when they ask for a rate, and we say 'yes', that we deliver."
Raising forecasts
While blockbuster plane deals may be becoming more scarce, there is still plenty of demand for new aircraft, particularly from Asia and the Middle East, driven by robust local economies, low interest rates and new fuel-efficient jets.
Airbus on Monday raised its 20-year forecast for jet demand by nearly 4 per cent to 32,600. That broadly echoed Boeing's assessment of the market last week.
Unlike Boeing, Airbus sounded upbeat about prospects for four-engined superjumbos, including its A380, the world's biggest passenger plane, which has so far failed to live up to sales expectations.
"Very large aircraft are required over the next 20 years, we can't just increase efficiency," Airbus sales chief John Leahy told a news conference, pointing to airport congestion as a reason to use larger planes.
In a bid to revive interest in the A380, Airbus is in talks with customers about possibly putting new engines on the jet or making a version with about 50 more seats.
Boeing, meanwhile, said on the eve of the Air Show it was exploring a potential market of more than 1,000 jets in a niche between its single-aisle 737 and wide-body 787, but had not decided whether to invest in a new plane.
Among Monday's deals, Airbus signed up Saudi Arabian Airlines as the launch customer for its new A330-300 Regional aircraft, with the carrier committing to 20 of the planes as well as 30 A320neo jets in a deal worth about $8.2 billion at list prices.
The agreement comes after French President Francois Hollande met the head of the airline in May during a Gulf Arab leaders summit in Saudi Arabia.
France, deemed to have the toughest stance among the six world powers negotiating with Iran over its nuclear programme, has been able to nurture new commercial links with the region in the face of what some Gulf countries perceive as disengagement on the part of traditional ally the United States.
Airbus also said Garuda Indonesia signed a letter of intent to buy 30 A350 XWB jets, potentially worth around $9 billion at list prices.
The same airline, meanwhile, committed to buy up to 30 of Boeing's 787-9 Dreamliners and 30 737 MAX 8 jets in a deal that could be worth about $10.9 billion.
The US group also said Qatar Airways had ordered 10 of its 777-8X jets and four 777 freighters, valued at a total of $4.8 billion at list prices, while GE Capital Aviation Services ordered 60 Airbus A320neo aircraft valued at around $6.4 billion.
Heading into the Air Show, Airbus had a lead over Boeing in plane orders this year, with 247 versus Boeing's 175.
Related Articles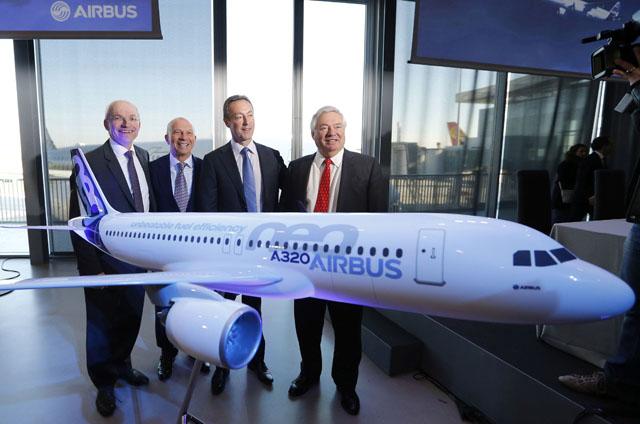 Jan 13,2015
Airbus said Tuesday it beat Boeing with 1,456 net orders last year, but despite handing over a record 629 planes to airlines in 2014 it is still trailing its US rival in deliveries of commercial passenger jets.
Jan 14,2016
PARIS — European plane maker Airbus beat Boeing in the race for new business last year, swelling its total order book to a record $1 trillio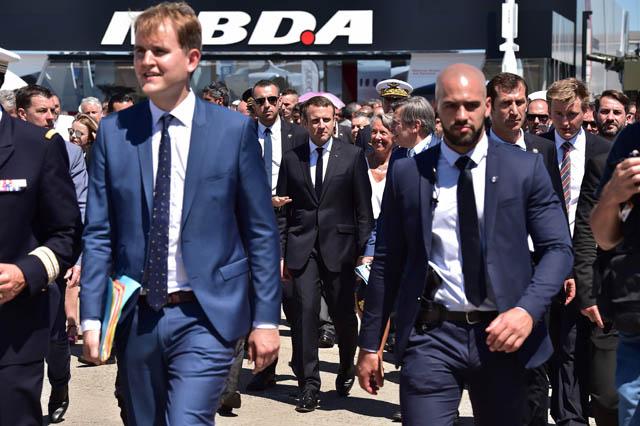 Jun 20,2017
LE BOURGET, France — Boeing announced on Monday what it claims will be the most efficient jet yet in the highly competitive civil aviation m
Newsletter
Get top stories and blog posts emailed to you each day.