You are here
Riyadh criticises S&P over downgrade
By AFP - Oct 31,2015 - Last updated at Oct 31,2015
RIYADH — Saudi Arabia on Saturday strongly criticised Standard and Poor's (S&P)agency for downgrading the kingdom's credit rating over the oil price slump, saying it was not backed by facts.
"The evaluation... came as a hasty reaction, unjustified and not backed by reality," the finance ministry said in a statement cited by the SPA state news agency. "The agency depended on temporary and unsustainable factors," it said.
S&P late Friday lowered the long-term credit rating for Saudi Arabia one notch to A+ after its deficit rose sharply because of low oil prices.
The ratings agency maintained its negative outlook on the world's top crude exporter, saying that the decision reflected the challenges of reversing the "marked deterioration" in the Saudi fiscal balance.
S&P said it could further lower the rating within the next two years if Riyadh fails to achieve a "sizable and sustained reduction in the general government deficit".
The finance ministry cast doubt on the decision, saying S&P lowered the country's ratings twice within one year from AA- with a positive outlook to A+ with a negative outlook because of the oil price fall.
It also said the decision did not take into account the sound fiscal position of Saudi Arabia, which is backed by assets of more than 100 per cent of gross domestic product (GDP) besides large foreign currency reserves.
Saudi Arabia recorded a $17 billion budget deficit last year for the first time since 2009. It is expected to post a deficit of around $130 billion this year, according to the International Monetary Fund.
S&P said that Saudi Arabia, a key member of the Organisation of Petroleum Exporting Countries, had seen its deficit climb to 16 per cent of GDP in 2015 compared with 1.5 per cent in 2014 because of the plunge in the price of oil, Riyadh's main source of revenue.
It added that the government could cut back on key investments and cut subsidies on power, water and fuel to strengthen government finances in the coming years.
But it also referred to political risk, saying that "intra-family issues around succession could make the kingdom's policy decisions more challenging and difficult to predict".
In February S&P had put the Gulf state on negative outlook, warning about its dependence on oil.
The price of a barrel of oil has tumbled from $90 to less than $50 since June last year.
Related Articles
Feb 10,2015
Standard and Poor's (S&P) has lowered the outlook for the world's top oil exporter Saudi Arabia to negative and downgraded its Gulf partners Oman and Bahrain on sliding oil prices.
Feb 23,2016
NEW YORK — Standard & Poor's (S&P) downgraded Total, Statoil and BP on Monday, saying cheap oil prices would weaken the financial st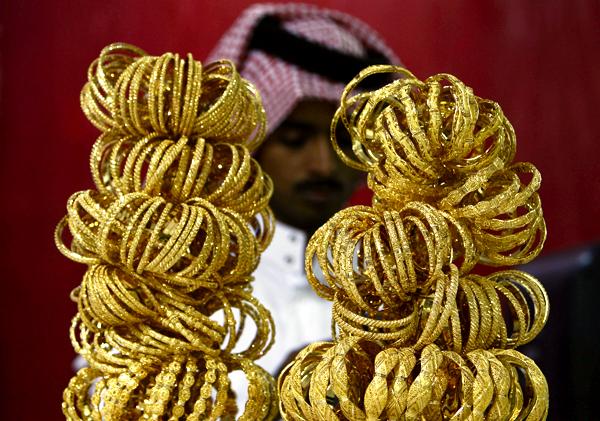 Feb 18,2016
DUBAI — Saudi Arabia's financial markets barely blinked on Thursday after its debt was downgraded, a sign that a charm offensive by Saudi ec
Newsletter
Get top stories and blog posts emailed to you each day.