You are here
S&P downgrades big European oil firms
By AFP - Feb 23,2016 - Last updated at Feb 23,2016
NEW YORK — Standard & Poor's (S&P) downgraded Total, Statoil and BP on Monday, saying cheap oil prices would weaken the financial strength of the three top European oil companies.
S&P said that based on its new view that the oil market would only partially recover by 2018, it expected the three companies would struggle between the demands of lowering investment expenditures and continuing to fund shareholder dividends.
The rating for Britain's BP was reduced one notch to A-, a medium investment grade level, but given a "stable" outlook meaning it would not likely be revised in the medium term.
France's Total was cut one notch to A+ and put on a "negative" outlook, suggesting another downgrade was possible in the next 6-18 months.
Norway's Statoil also fell one level to A+ and was given a "stable" outlook.
S&P indicated that all three companies were undertaking "relatively weak" measures to keep up their financial strength and faced weaker cash flow as they strain to maintain dividend payments.
"We see the decision to cut investment and increase debt to facilitate shareholder distributions as negative from a credit perspective, because the reduction in investment will affect future cash-generating assets," S&P said.
Moreover, it added: "In contrast with some US peers, these largest European players have neither actually cut declared dividends nor cut capital investment aggressively."
S&P noted that the downgrades were based on its revised outlook for crude prices, after the 75 per cent plunge over the past 18 months.
S&P expects the price of Brent crude, which has been trading below $35 a barrel, to rise to $50 a barrel only by 2018.
It said the oil companies can only partly offset price declines by cutting capital investment.
Refining margins are also expected to fall by 25-33 per cent this year, it added.
On February 2, S&P placed negative outlooks on US oil majors Chevron and ExxonMobil based on the weaker outlook for crude prices.
Related Articles
Feb 10,2015
Standard and Poor's (S&P) has lowered the outlook for the world's top oil exporter Saudi Arabia to negative and downgraded its Gulf partners Oman and Bahrain on sliding oil prices.
Oct 31,2015
RIYADH — Saudi Arabia on Saturday strongly criticised Standard and Poor's (S&P)agency for downgrading the kingdom's credit rating over t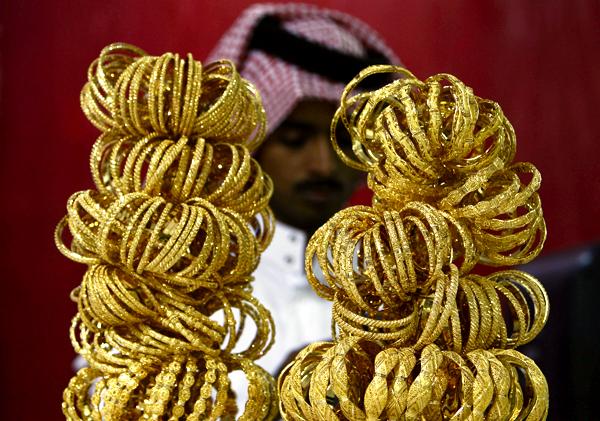 Feb 18,2016
DUBAI — Saudi Arabia's financial markets barely blinked on Thursday after its debt was downgraded, a sign that a charm offensive by Saudi ec
Newsletter
Get top stories and blog posts emailed to you each day.