You are here
US economy 'source of strength' for others — Federal Reserve chief
By AFP - Dec 17,2015 - Last updated at Dec 17,2015
WASHINGTON — Federal Reserve (Fed) Chair Janet Yellen conceded Wednesday the Fed's rate increase could hurt some emerging economies, but that it represents a strong US economy that is good for global growth.
"There can be negative spillovers through capital flows, but remember, there are also positive spillovers from a strong US economy," Yellen said shortly after announcing the Fed's first rate increase in over nine years.
"This action takes place in the context of a US economy that is doing well, and is a source of strength to the emerging markets and other economies around the globe," she added.
After holding its benchmark rate near zero in a crisis stance since December 2008, the Fed increased the rate by a quarter-point to 0.25-0.5 per cent on Wednesday and projected as much as another 1 percentage point climb over the next year.
That can raise borrowing costs for foreign governments and businesses with significant dollar exposure, even as many face slower economic growth.
While the prospects for tighter US monetary policy have already spurred capital outflows and currency falls in many emerging market economies, Yellen said the move was strongly telegraphed.
"I think this move has been expected and well-communicated, at least I hope that it has. So I don't think it's a surprise," she added in a press conference.
"We have made a commitment to emerging-market policy makers that we would do our best to communicate as clearly as we could about our policy intentions, to avoid spillovers that might result from abrupt or unanticipated policy moves," Yellen elaborated.
She noted that many emerging economies are stronger than they were in the 1990s, and are better-positioned to deal with the US policy tightening today.
"On the other hand, there are vulnerabilities there, and there are countries that have been badly affected by declining commodity prices," she said. "So we will monitor this very carefully, but we have taken care to avoid unnecessary negative spillovers."
"With the economy performing well and expected to continue to do so, the committee judges that a modest increase in the federal funds rate is appropriate," Yellen told Journalists after the rate decision was announced. "The economic recovery has clearly come a long way."
The Fed's policy statement noted the "considerable improvement" in the US labour market, where the unemployment rate has fallen to 5 per cent, and said policymakers are "reasonably confident" inflation will rise over the medium term to the Fed's 2 per cent objective.
The central bank made clear the rate hike was a tentative beginning to a "gradual" tightening cycle, and that in deciding its next move it would put a premium on monitoring inflation, which remains mired below target.
"The process is likely to proceed gradually," Yellen said, a hint that further hikes will be slow in coming.
She added that policymakers were hoping for a slow rise in rates but one that will keep the Fed ahead of the curve as the economic recovery continues.
"To keep the economy moving along the growth path it is on ... we would like to avoid a situation where we have left so much [monetary] accommodation in place for so long we have to tighten abruptly," Yellen elaborated.
New economic projections from Fed policymakers were largely unchanged from September, with unemployment anticipated to fall to 4.7 per cent next year and economic growth hitting 2.4 per cent.
The Fed statement and its promise of a gradual path represented a compromise between policymakers who have been ready to raise rates for months and those who feel the economy is still at risk from weak inflation and slow global growth.
"The Fed is going out of its way to assure markets that, by embarking on a 'gradual' path, this will not be your traditional interest rate cycle," said Mohamed Al Erian, chief economic advisor at Allianz.
Fed officials said they were confident the situation was ripe for them to make a historic turn in policy without much disruption to financial markets, which had expected the hike this week.
Yellen on Wednesday said the Fed had no desire to curb consumers from spending or businesses from investing. She emphasised that interest rates remained low even after the rate hike, near levels economists regard as appropriate for a recession.
"Policy remains accommodative," Yellen said. "The US economy has shown considerable strength. Domestic spending has continued to hold up."
Fed policy makers' median projected target interest rate for 2016 remained 1.375 per cent, implying four quarter-point hikes next year. Based on short-term interest rate futures markets, traders expect the next rate hike in April.
A December 9 Reuters poll showed economists forecasting the federal funds rate to be 1.0 per cent to 1.25 per cent by the end of 2016 and 2.25 per cent by the end of 2017.
The rate hike sets off an immediate test of new financial tools designed by the New York Fed for just this occasion, as well as a likely reshuffling of global capital as the reality of rising US rates sets in.
To edge the target rate from its current near-zero level to between 0.25 per cent and 0.5 per cent, the Fed said it would set the interest it pays banks on excess reserves at 0.5 per cent, and would offer up to $2 trillion in reverse repurchase agreements, an aggressive figure that shows its resolve to pull rates higher.
The impact on business and household borrowing costs is unclear.
Related Articles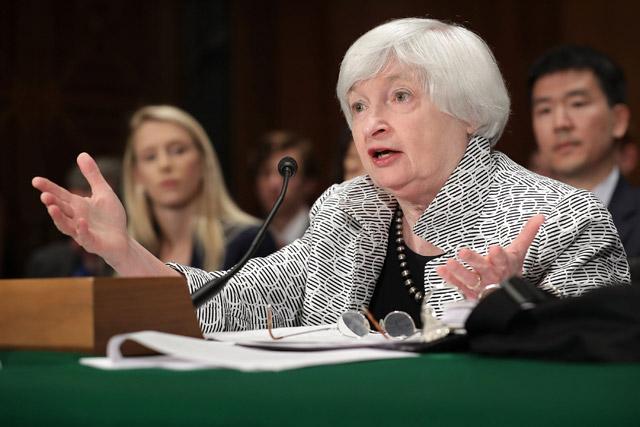 Jul 13,2017
WASHINGTON — Federal Reserve (Fed) Chair Janet Yellen said on Wednesday that even as the US economy grows stronger and employment expands, s
Mar 21,2018
WASHINGTON — The Federal Reserve raised interest rates on Wednesday and forecast at least two more hikes for 2018, signaling growing confide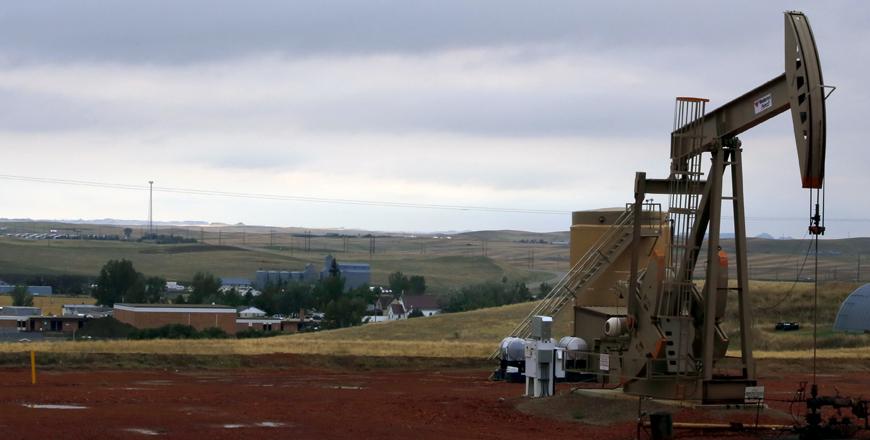 Dec 16,2015
WASHINGTON — The Federal Reserve (Fed) hiked interest rates for the first time in nearly a decade on Wednesday, signalling faith that the US
Newsletter
Get top stories and blog posts emailed to you each day.