You are here
Zara Investment Holding takes pride in InterContinental Jordan Hotel's performance
By Samir Ghawi - Apr 22,2015 - Last updated at Apr 22,2015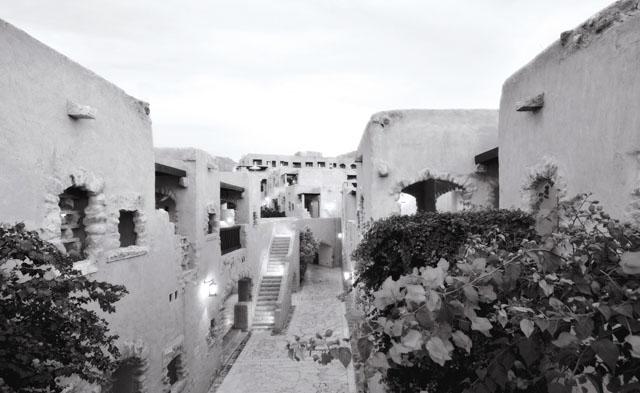 AMMAN — InterContinental Jordan Hotel recorded last year its best performance ever, according to Zara Investment Holding's 21st annual report which listed it at the top of 5-star hotels in Jordan.
In a disclosure to the Amman Stock Exchange, Zara's annual report indicated that, in 2014, the 450-room hotel achieved a 69.9 per cent occupancy rate compared to 62.7 per cent in the previous year and that the average room rate was JD129.4 compared to JD128.8.
It showed that InterContinental Jordan Hotel, 51.1 per cent owned by Zara Investment Holding, generated JD25.5 million in operational earnings last year (JD23.4 million in 2013).
After accounting for operational costs that amounted to JD17.5 million, compared to (JD17.1 million in 2013) net earnings of the hotel stood at JD8 million (JD6.3 million).
The report detailed the performance of the other six 5-star hotels under Zara's ownership indicating that net income from the 316-room Grand Hyatt Amman Hotel and its connected 90-room Hyatt Tower furnished apartments stood at JD5.1 million (JD4 million). Operational earnings totalled JD17.3 million (JD15.1 million) and operational costs came at JD12.2 million (JD11.1 million).
Net earnings derived from Movenpick Resort & Spa Dead Sea (362 rooms) amounted to JD2 million (JD2.1 million). Operational revenues totalled JD13.2 million (JD13.4 million) and operational costs came at JD11.2 million (JD11.3 million).
The contribution of Movenpick Resort Petra (183 rooms) to the net operational earnings was JD2.8 million (JD2.5 million) as revenues amounted to JD6.6 million (JD6.5) million and costs totalled JD3.8 million (JD4 million). Both Dead Sea and Petra resorts are wholly owned by Zara Investment Holding.
Net income generated by Movenpick Resort & Residences Aqaba (332 rooms) also wholly owned by Zara, reached approximately JD 1.1 million (JD1.9 million) as earnings dropped to JD8 million in 2014 from JD8.9 million in 2013 and operational costs were nearly steady at JD6.9 million in both years.
The performance of Movenpick Nabatean Castle Hotel (92 rooms) was negative as it posted a JD0.1 loss last year because the JD0.3 million in revenue was not enough to cover the JD0.4 million operational costs.
The Movenpick Resort & Spa Tala Bay Aqaba (306 rooms) maintained steady activities in 2014 and 2013 with an approximately JD2.7 million net earnings. In both years, operational revenues totalled around JD11.5 million and cost about JD 8.8 million.
Collectively, the consolidated operational earnings generated by Zara's seven 5-star hotels across Jordan, including InterContinental Jordan Hotel, amounted to JD82.7 million last year (JD79 million).
A breakdown of the revenue showed that 57.7 per cent came from room income, 35.1 per cent from food and beverages, and 7.2 per cent from diversified sources.
By adding other income from various sectors to that from the hotels , gross earnings in 2014 rose to JD83.3 million (JD79.7 million).
Taking into account operational costs that totalled around JD61 million for all Zara facilities, the 2014 net operational income derived from the hotels and other sectors stood at JD22 million (19.9 million).
Zara Chairman Sabih Masri told the shareholders in a foreword that the 4.5 per cent rise in the combined operational earnings and the 1.8 per cent increase in the net operational earnings were due to an equivalent of 5.7 per cent growth in occupancy rates that reached 56.4 per cent at all Zara hotels last year compared to 52.9 per cent in 2013.
According to the report, Zara owns 2,131 hotel rooms out of a 8,047 total within the 5-star category.
Noting that the average JD114 per room rate was unchanged in both years and that the consolidated net profit amounted to JD1.4 million compared to a JD1 million loss in 2013, Masri described the results as good when taking into consideration the unstable and continued turbulences in neighbouring countries.
The chairman said Zara last year completed restructuring the company's debts, pointing out that over the past three years; debts came down by 54 per cent from JD88.6 million at the end of 2011 to JD41 million at the end of 2014.
"By cutting financing costs, we will be able to distribute dividends to shareholders in the near future," he added.
Stressing that 2015 will be a year for enhancing measures to reduce costs through improving operational efficiency, Masri mentioned projects such as renewable and clean energy, and highlighted ongoing undertakings to supply hotels with electricity produced from solar cells, besides the shifting to liquefied natural gas and LED lighting at certain strategic areas in the hotels.
He also promoted the company for championing human resources development noting that, in cooperation with the Vocational Training Centre, Zara provided 128 training opportunities at the Saltos Hotel in Salt and another 154 at its hotels.
The chairman underlined Zara's top role in the labour market indicating that its hotels employ 2,338 staff members or 26 per cent of the 9,068 workers hired by 31 5-star hotels in the Kingdom.
"The consolidated net profit at the end of last year amounted to JD1.4 million compared to JD1.5 million loss at the end of the previous year," Masri wrote in the foreword.
But the net profit that belongs to the shareholders of the mother company was slightly under JD0.5 million compared to more than JD1.2 million loss in 2013.
Capitalised at JD148.26 million, Zara's properties and equipment at book value stand at JD188.9 million.
Related Articles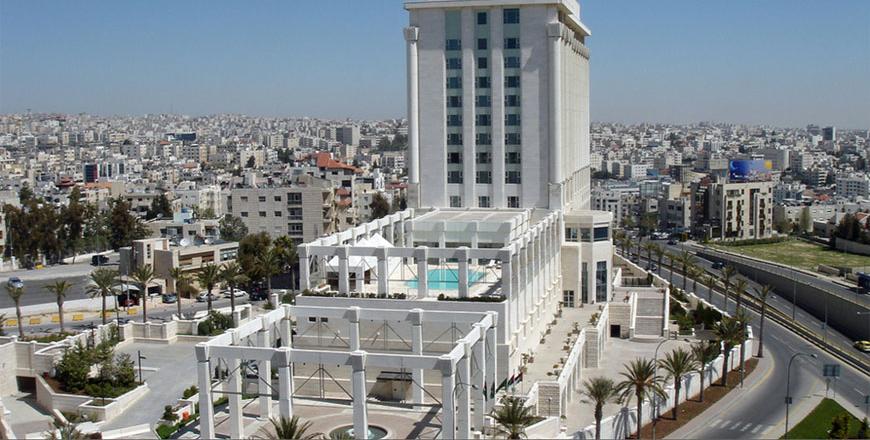 Jun 24,2015
AMMAN — Lower earnings and profits during the first quarter (Q1) of this year took the shine off the rock-hard annual 2014 and 2
Aug 18,2015
AMMAN — Holiday Inn Amman generated lower profit during the first half of this year.Al-Sharq Investment Projects, the Jordanian public share
Apr 11,2015
The number of guests who stayed at Sheraton Amman Al Nabil Hotel dropped last year to 73,462 persons, representing a 61.89 per cent average occupancy rate.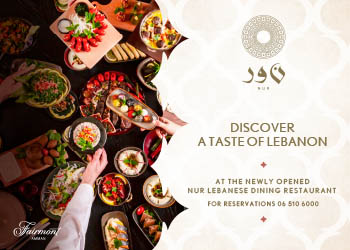 Newsletter
Get top stories and blog posts emailed to you each day.