You are here
'Annabelle: Creation' levitates to No. 1 with $35 million
By Reuters - Aug 15,2017 - Last updated at Aug 15,2017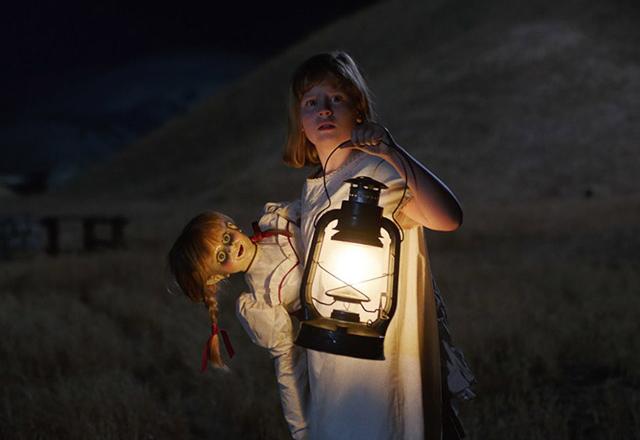 Lulu Wilson in 'Annabelle: Creation' (Photo courtesy of imdb.com)
LOS ANGELES — "Annabelle: Creation" may not be able to save the summer — which, after this weekend, will only fall farther behind last year's pace — but it is doing its part to frighten audiences into theatres.
The latest from New Line and Warner Bros, which serves as the fourth instalment in what has become the "Conjuring" extended universe, is casting its evil eye on $35 million from 3,502 locations. That is a strong start for the horror flick, which was made for about $15 million.
The track record for the franchise is strong — "Annabelle" ($37.1 million); "The Conjuring" ($41.9 million); and "The Conjuring 2" ($40.4 million). David F. Sandberg directed the sequel about a dollmaker whose creation terrorises a group of orphan girls. For those invested in the "Conjuring" canon, it serves as a prequel to the first "Annabelle". Stephanie Sigman, Talitha Bateman, Anthony LaPaglia and Miranda Otto star in the pic that critics have generally given a thumbs up to (it currently has an 68 per cent on Rotten Tomatoes).
"Annabelle is scary as hell," said Jeff Goldstein, distribution chief at Warner Bros. "And it's exciting to see how broadly audiences enjoyed it," he said, adding, "I think our marketing team did a fabulous job."
The same studio's "Dunkirk" continues to show strong during its fourth weekend, as it holds onto second place. One of the lone bright spots in a generally dismal summer for the box office, Christopher Nolan's World War II epic made an additional $10.9 million this weekend, pushing its domestic total past the $150 million mark.
While it landed in the top three, Open Road's sequel "Nut Job 2: Nutty by Nature" appears to be a miss. From 4,003 locations, the animated adventure earned $8.3 million. That is less than half of the first "Nut Job" movie, which opened to $19.4 million before going on to take in $120.9 million worldwide during its run. The sequel's story centres around a group of animals who attempt to save their home from being bulldozed and turned into an amusement park.
After "Nut Job 2" is Sony's "Dark Tower" which underperformed during its opening weekend and continues to slide. With $7.8 million from 3,451 locations, the movie looks to slip 59 per cent from its first frame. The same studio's "Emoji Movie" came in with with $6.45 million from 3,219 theatres, just under the $6.47 million of Universal's "Girls Trip" which is closing in on the $100 million milestone. That landmark was just met by Sony's "Baby Driver", which took in $1.5 million this weekend.
Meanwhile, Lionsgate's new release "The Glass Castle" is pulling in $4.9 million from 1,461 locations. Those are meagre earnings, but also a low theatre count. The adaptation of Jeannette Walls' hugely-popular 2005 memoir mostly appealed to women, who made up 80 per cent of the audience. Audiences have been generally receptive, earning the movie an A- CinemaScore, while critics are more mixed (50 per cent of RottenTomatoes). Brie Larson reunited with "Short Term 12" director Destin Daniel Cretton for the project, which also stars Naomi Watts and Woody Harrelson.
In limited release, Paramount's "An Inconvenient Sequel" added 376 theatres this weekend for a total of 556 where it is expected to make $800,000. TWC expanded Taylor Sheridan's "Wind River" to 45 locations, where it is earning $642,067 — the studio plans to continue the film's expansion to between 600 and 700 locations next weekend. Neon's "Ingrid Goes West", starring Aubrey Plaza and Elizabeth Olsen, should make $141,216 from just three locations. And A24's Robert Pattinson-starrer "Good Time" is opening in four theatres to $137,625.
This time last year, "Suicide Squad" suffered a steep second weekend drop to $43.5 million. But that is still more than this weekend's winner. And while Disney's "Pete's Dragon" faltered, Sony's "Sausage Party" surprised with $34.3 million, or about the same as "Annabelle: Creation" this year. That is to say, the box office continues to slip behind, and the summer of hell is only getting hotter.
Related Articles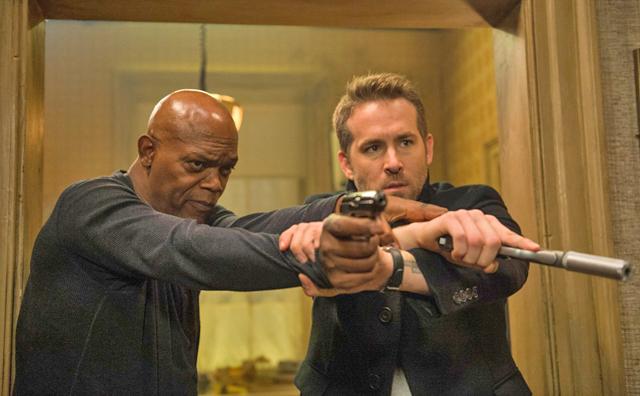 Aug 22,2017
LOS ANGELES — Without a superhero movie or new studio sequel in play, this weekend provided an opening for two smaller films to shine.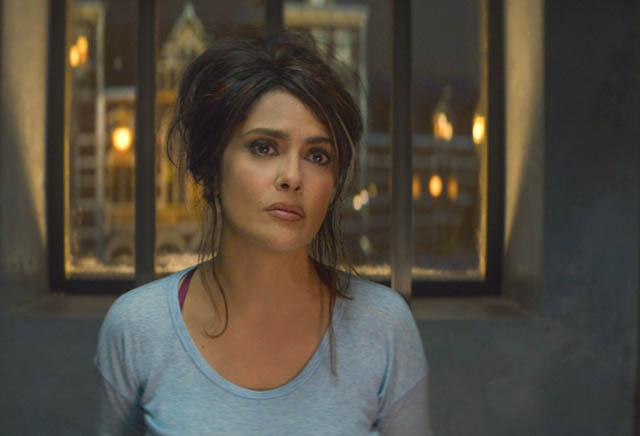 Aug 29,2017
LOS ANGELES — There is no getting around it: this weekend's domestic box office is a catastrophe.In the grand scheme, it can seem like a sma
Aug 01,2017
LOS ANGELES — An unlikely battle emerged at the box office this weekend between "The Emoji Movie" and "Dunkirk".
Newsletter
Get top stories and blog posts emailed to you each day.