You are here
'Coco' beats 'Justice League' over holiday weekend with $50.8 million take
By Reuters - Nov 28,2017 - Last updated at Nov 28,2017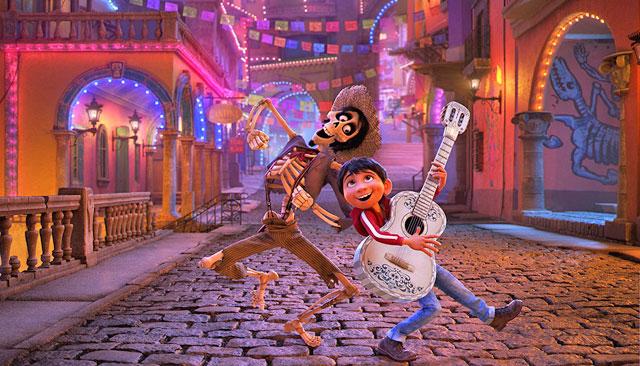 A scene from 'Coco' (Photo courtesy of imdb.com)
LOS ANGELES — Disney-Pixar's "Coco" handily won the Thanksgiving holiday box office over the second weekend of Warner Bros.-DC Entertainment's "Justice League", with $72.9 million at 3,987 North American sites during the Wednesday-Sunday period, with $50.8 million coming in over the three day weekend.
"Justice League" pulled in $41.1 million at 4,051 locations during the same three days. The superhero action-adventure, the fifth in the DC Extended Universe, has totalled $172 million in its first 10 days.
"Coco" posted for the third-best Thanksgiving holiday opening ever, trailing three other Disney titles — "Frozen" with $93 million in 2013, "Moana" with $82 million in 2017 and "Toy Story 3" with $80 million in 2010.
Audiences surveyed by comScore's PostTrak gave "Coco" strong ratings with 66 per cent calling it "excellent", and another 23 per cent rating it "very good". Surveys also showed 77 per cent of viewers saying they would "definitely recommend" the movie to friends and 20 per cent saying they would watch it again in a theatre.
"Coco", directed by Lee Unkrich and co-directed by Adrian Molina, is based on the traditions surrounding the Day of the Dead holiday in Mexico and centres on a 12-year-old boy who dreams of becoming a musician and explores his family history in the Land of the Dead. The studio has not released a price for the movie. Disney-Pixar titles are usually budgeted in the $175 million to $200 million range.
"Justice League", which teams up the DC characters in the same manner as Disney-Marvel's superheroes, is already in the top 15 of titles released in 2017 and has opened with a B+ CinemaScore. It is been the lowest performer among the DC Extended Universe. "Wonder Woman" grossed $206.3 million in its first 10 days in June and "Suicide Squad" took in $222.6 million in its first 10 days in August 2016.
Gal Gadot stars as Wonder Woman along with Ben Affleck as Batman, Henry Cavill as Superman, Jason Momoa as Aquaman, Ezra Miller as the Flash, and Ray Fisher as Cyborg as the superheroes team up to save the world. Warner Bros. has not disclosed the production cost, which is believed to be as much as $300 million.
Lionsgate's family drama "Wonder" continued to show impressive traction in third place with about $22.7 million at 3,140 locations for a 10-day total of more than $69 million. The film, which stars Jacob Tremblay as a fifth grader with a facial deformity, has a modest $20 million budget.
Disney-Marvel's "Thor: Ragnarok" finished fourth with about $16.9 million at 3,281 sites, lifting its 24-day domestic total to $277 million. It's topped "Despicable Me 3" as the sixth-highest grosser of 2017.
Fox's "Murder on the Orient Express" and Paramount's "Daddy's Home 2" came in fifth and six th over the three days, $13.22 and $13.17 million, respectively. "Orient Express" has totalled $74.2 million domestically in its first 17 days while "Daddy's Home 2" has earned $72.7 million in the same period.
Sony Classics saw stellar returns from its platform release of coming-of-age drama "Call Me by Your Name" with $404,874 at four venues in Los Angeles and New York since its Friday launch for an impressive per-screen average of $101,219. That is the best limited opening of 2017, topping the "Lady Bird" launch with $364,437 on four screens, and the highest since "La La Land" opened with $881,104 at five venues last December.
Focus Features' "Darkest Hour", starring Oldman as Winston Churchill, opened strongly with a $248,000 at four theatres for the five days. The well-reviewed film — which centres on Chruchill's early days as prime minister in 1940 with a possible Nazi invasion of Britain looming — is playing at the Arclight and Landmark in Los Angeles and the Union Square and Lincoln Plaza in New York City.
The holiday weekend is one of the busiest moviegoing periods of the year. According to comScore, this year's five-day Thanksgiving weekend saw total grosses his $268 million — $7.5 million better than last year's when "Moana" opened with $82 million, and "Fantastic Beasts and Where to Find Them" taking in $65 million in its second weekend.
Related Articles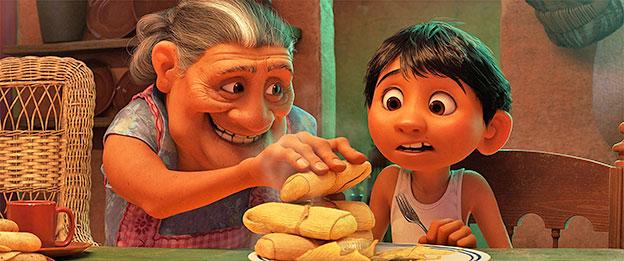 Dec 05,2017
LOS ANGELES — Disney-Pixar's animated comedy "Coco" easily repeated as the winner of the North American box office with a solid $26.1 millio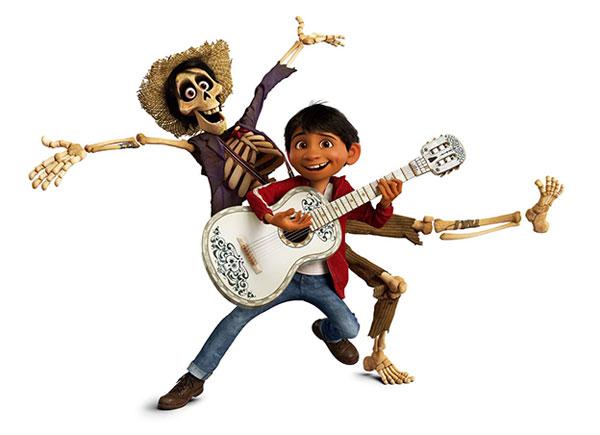 Dec 12,2017
LOS ANGELES — With anticipation building for "Star Wars: The Last Jedi", Disney-Pixar's animated comedy "Coco" handily won its third straigh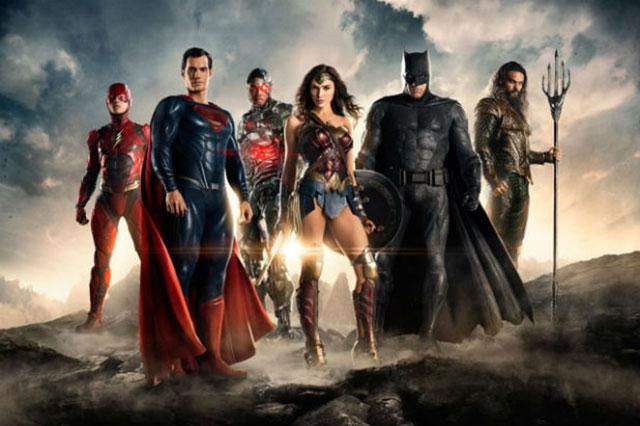 Nov 21,2017
LOS ANGELES — Warner Bros.-DC's costly "Justice League" has dominated the North American box office, but fallen well short of expectations w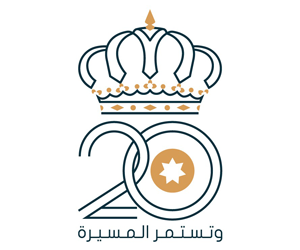 Newsletter
Get top stories and blog posts emailed to you each day.