You are here
'As if he were painting with rhythm'
By Sally Bland - Dec 31,2017 - Last updated at Dec 31,2017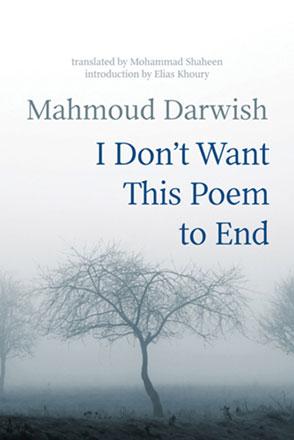 I Don't Want This Poem to End
Mahmoud Darwish
Translated by Mohammad Shaheen
US: Interlink Books, 2017
Pp. 242
This is a book to be treasured. Titled after Mahmoud Darwish's last poem, it includes previously unpublished poems found by his friends at his house in Amman, soon after his death, as well as older ones. The poetry is supplemented by Darwish's essay on exile, a letter to his brother when he was first imprisoned in 1965, an interview and commentary by his peers which sheds light on Darwish as a poet and human being. Two of these fellow intellectuals are resident here in Amman: Mohammad Shaheen, Professor of English at Jordan University, who translated the poems, and the respected literary critic, Faisal Darraj, who tells of his last meeting with Darwish, only thirteen days before the latter's death, sharing their dialogue on Arabic literature.
As translation is increasingly recognised as an art in itself, the translator's notes are becoming more and more interesting, and Mohammad Shaheen's are no exception. He begins by recalling that Darwish never aimed to have his poetry translated, saying, "I am quite happy with the boundaries of Arabic as the language of my poetry". (p. 1) Luckily for the world at large, he did accept good translations. Shaheen refers back to Darwish's earlier translators, like Denys Johnson-Davies, an acknowledged pioneer in translating Arabic literature to English, to remind that as much as he was acclaimed, Darwish was also controversial. According to Johnson-Davies, the public failed "to see the poet's development from the direct lyricism of his early poetry… to a more sophisticated form of poetry where the motif of politics is now obliquely expressed", as in this collection. (p. 5)
Edward Said, on the other hand, clearly saw Darwish's trajectory as "an epic effort to transform the lyrics of loss into the indefinitely postponed drama of return". (p. 12)
A mingling of anticipation and grief is palpable in Lebanese novelist Elias Khoury's introduction, telling how Darwish's friends entered his Abdoun house to find the poems he had said he left there — the novelist not really believing the poet was dead. After some searching, they found "I Don't Want This Poem to End", the main component of this book, along with other poems. Of the time spent arranging them for publication, Khoury writes: "I was able to get to know Darwish better, and I came to understand why his death had struck us with such tragic intensity. This man was not just a poet; he breathes words, he makes rhythm part of the circulation of his blood, his heart throbs with images; it is as if he were painting with rhythm…" (p. 30)
Rhythm is indeed the decisive momentum in the poems in the book. However much one intends to savour every word, to ponder the poet's meaning, one finds oneself racing through the lines, propelled onward by the irrepressible rhythm. This applies even when reading silently to oneself — one can only imagine the effect of the readings for which Darwish was so famous and beloved, and which were enthralling even for those who did not understand the language. If one has been so fortunate to attend such a recitation, reading these poems will recreate the experience.
In the interview conducted four years before the poet's death, Shaheen speaks of "an accentuated Darwishi rhythm which is quite exceptional in Arabic poetry", asking about the purpose of that style of reading. In answer, Darwish identifies rhythm as "the element which makes a unity of the other elements", but goes on to say: "I admit that the authority of rhythm sometimes pushes the poetic phrase in unexpected directions." (pp. 224-5)
This means the rhythm also sparks innovation, another hallmark of Darwish's poetry.
In these poems, much seems obvious, for Darwish's imagery is very concrete and often nature-based. The words he uses are mainly quite ordinary, but it is how they are used, juxtaposed to each other and bound by the rhythm, that gives them extraordinary connotations, evoking complex emotions and multiple interpretations. The themes are too many to innumerate; some are vintage Darwish from new angles: love of homeland, of the land itself, of particular places and people and times; the meaning of exile, absence, return and freedom; the subversiveness of poetry. There is a strong undercurrent of belief in the permanence of Palestine, but also of disillusionment, even bitterness, which could be understood as a reaction to the ongoing injustice perpetrated against the Palestinians.
Death is arguably the predominant motif, reaching a climax in the long poem, "I Don't Want This Poem to End", where the word "poem" becomes synonymous with life. In the interview, Darwish acknowledges a growing preoccupation with death after his heart surgery in 1998. The ensuing decade is considered to be his most productive period wherein he explored death in his writing and tried to use language to resist non-existence. Yet, this is not the poetry of someone who feared death, but of someone who loved life so intensely.
Related Articles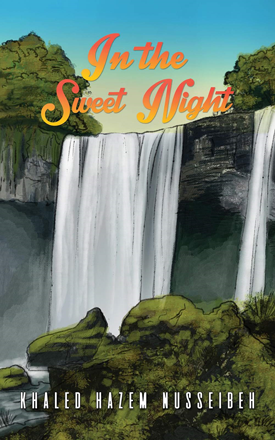 Oct 02,2022
Palestinian resistance is also celebrated as in a poem about hunger-striking heroes that reads...
Nov 15,2015
In the Wake of the Poetic: Palestinian Artists after DarwishNajat RahmanNew York: Syracuse University Press, 2015Pp.
Oct 05,2019
AMMAN — Bedouin poetry represents one field of intellectual interest for an American scholar specialising in comparative literature and Arab