You are here
Nissan Pathfinder Hybrid SV: Value and versatility
By Ghaith Madadha - Nov 06,2017 - Last updated at Nov 06,2017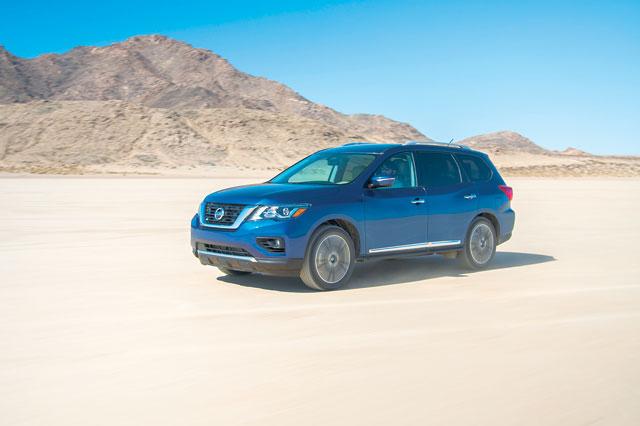 Photos courtesy of Nissan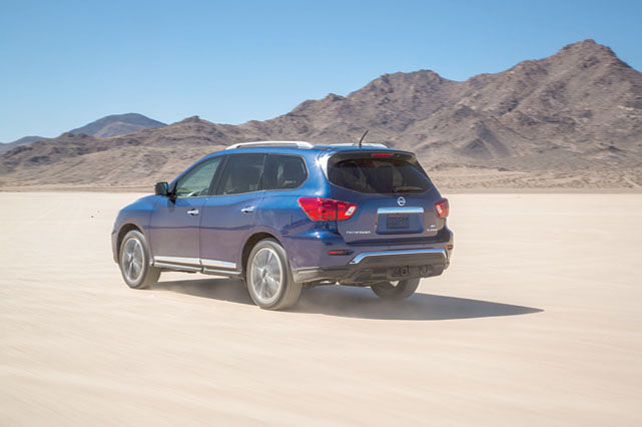 Revised for the current model year and nominated for the coming Middle East Car of the Year Awards, the Nissan Pathfinder range may have dropped the Hybrid version for the US market, where the 3.5-litre V6 model seems to be more popular with customers.
However, in Jordan, where it is particularly well suited in regards to efficiency and reduced customs bracket, the Pathfinder Hybrid has proved popular and so carries over. Better value now at JD 39,500 on-the-road, the Pathfinder Hybrid is spacious, well equipped and capable large crossover SUV, with seven seats, to comfortably accommodate large families.
Sitting right
Tall, wide and long with bulging and ridged bonnet, body surfacing and wheel arches with big 235/55R20 footwear, the Pathfinder may be designed on a transverse front-wheel-drive derived platform but with a somewhat rearward positioned cabin, sits on the ground with the grace and sport
iness of a rear-drive derived vehicle, with long bonnet and its visual weight and bulk seemingly more concentrated over its rear wheels. Little altered aesthetically, the 2017 Pathfinder does however look sharper and fresher, with revised front fascia and rear bumper assembly.
Little is different at casual glance, the revised Pathfinder however features a more sophisticated front fascia treatment, with slotted — rather than honeycomb — grille design, more sculpted bumper and blacked out, smaller and deeper set foglight units. The lower bumper cladding now looks more aggressive, while a slimmer V-motion chrome nose design dips lower within the grille, rather than framing it. Headlights similarly are slimmer and moodier, with more prominent brow, lower kink and more charismatic LED signature. From rear view, the bumper is subtly restyled for a sportier and more rugged look.
Confident and consistent
Unchanged under the skin, the Pathfinder Hybrid is powered by a supercharged 2.5-litre 4-cylinder engine developing 230BHP at 560rpm and 243lb/ft at 3600rpm, and backed up by a 20BHP and 29lb/ft electric motor, with batteries generating electricity through the combustion engine and regenerative braking. With a total system output of 250BHP and 246lb/ft, the Pathfinder Hybrid hauls its estimated 2071kg mass responsively and confidently off-the line owing to its mechanically driven supercharge boost and instant electric motor delivery. Accelerating from standstill to 97km/h in approximately 8-seconds, it returns comparatively frugal 7.4l/100km, combined fuel consumption.
Responsive and consistently muscular throughout, the Pathfinder Hybrid's petrol engine is a fantastic unit in its own right that should be used in more Nissan products. Eager and capable of 6200rpm, the supercharged engine's shift point rarely rises above 5600rpm owing to the continuously variable transmission's (CVT) characteristic maintain engine speed within its most efficient range. Well-suited to the comfortable Pathfinder Hybrid's family motoring duties, its CVT is silky smooth and seamless in delivery, yet a traditional manual or automatic would better suit the supercharged engine were it in another application.
Supple and progressive
With a well integrating petrol and electric motor, better than many other hybrids, the Pathfinder Hybrid is smooth and refined to drive, as is its CVT, which, however, does with only Drive and Low modes, rather than featuring specific pre-set ratios to simulate a traditional gearbox, as some other Nissans.
Primarily driving the front wheels and sending power to the rear as necessary in Auto mode, the Pathfinder Hybrid also features a lockable four-wheel-drive mode for low traction surfaces. A front-drive mode also offers better efficiency and torque steer thrills when launching with a heavy right foot from standstill.
Stable, settled and confident on highway, the Pathfinder Hybrid comfortably absorbs lumps, bumps and imperfections. Sprung on the supple side rather than firm, the Pathfinder Hybrid pitches slightly on crests, dives a bit on heavy sudden braking and leans somewhat through tight and fast corners. However, this is all to a slight degree, and nevertheless does not detract from its balanced chassis and buttoned down on rebound. It is also more eager and tidy into corners than expected, despite its weight, comfort levels and front-biased weighting and architecture.
Reassuring and accommodating
Not exactly a sports SUV like its Infiniti QX70 relation, the Pathfinder Hybrid's handling is however reassuringly competent and predictable. Tidy into and gripping hard through corners, it well signals its dynamic limitations and through corners, and progressively builds up lateral acceleration. When cornering, both its chassis and light and user-friendly steering load up in a predictable manner, with the latter weighing up nicely in corners, through which its delivers natural feel and feedback for its segment. Meanwhile, visibility is decent for a car of this size and is aided by a rear view camera and sensors.
Well equipped in SV trim level as tested, the Pathfinder Hybrid features panoramic sunroof, Bluetooth phone integration, 6-speaker audio system, electronic brakeforce distribution, tri-zone climate control, two airbags and Isofix child seat anchors, but front parking sensors, sideboards and blind spot detection systems would have also been welcome given its size and height.
A refined, comfortable and hard wearing cabin with plenty of space, the Pathfinder accommodates seven passengers and features versatile tilt, fold and sliding split Latch and Glide middle row seats, which allow generous access to the third row even with a child seat fitted.
TECHNICAL SPECIFICATIONS
Engine: petrol/electric hybrid, 2.5-litre, transverse, supercharged 4-cylinders

Bore x stroke: 89 x 100mm


Valve-train: 16-valve, DOHC
Gearbox: Continuously variable transmission (CVT) auto, four-wheel-drive
Gear ratios: 2.43:1–0.38:1
Reverse / final drive: 1.79:1 / 5.577:1
Power – petrol engine, BHP (PS) [kW]: 230 (233) [171] @5600rpm
Power – electric motor, BHP (PS) [kW]: 20 (20) [15]
Power – combined, BHP (PS) [kW]: 250 (254) [186]
Torque – petrol engine, lb/ft (Nm): 243 (330) @3600rpm
Torque – electric motor, lb/ft (Nm): 29 (40)
Torque – combined, lb/ft (Nm): 243 (330)
Maximum engine speed: 6200rpm
0-97km/h: 8-seconds (est.)
Fuel consumption, city / highway / combined: 7.8- / 7.1- / 7.4-litres/100km
Fuel capacity: 74-litres
Length: 5042mm
Width: 1,960mm
Height: 1,767mm
Wheelbase: 2,900mm
Ground clearance: 180mm
Approach / break-over / departure angles: 14.7° / 16.2° / 22.3°
Aerodynamic drag co-efficient: 0.326
Cargo lift-over height: 798mm
Cargo volume, min/max: 453/2259-litres
Weight distribution, F/R: 56/54 per cent
Suspension, F/R: MacPherson struts / multi-link, anti-roll bars
Steering: Power-assisted, speed sensitive
Lock-to-lock: 3.3-turns
Turning circle: 11.8-metres
Brakes: Ventilated discs, regenerative braking
Tyres: 235/55R20
Price, as tested: JD39,500 (on-the-road, no insurance)
Related Articles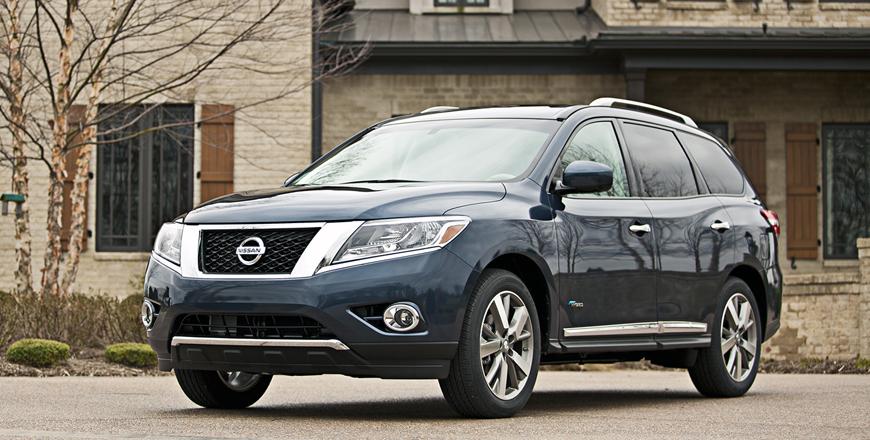 Jan 05,2016
A comfortable and well-equipped large family SUV, the Nissan Pathfinder Hybrid offers competitively pricing and good fuel economy in its seg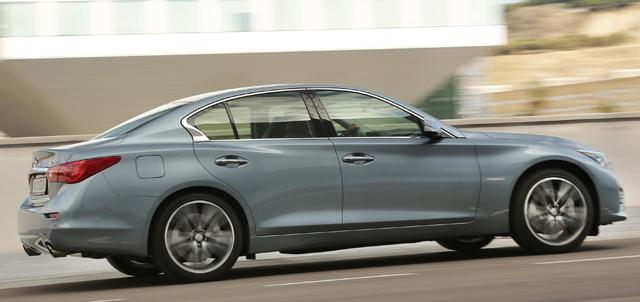 May 19,2014
A high-tech replacement for the Infiniti G Sedan, the new Q50 compact premium saloon is the luxury brand's first new offering since recently relocating to Hong Kong and reasserting itself as a global and urbane sports luxury brand.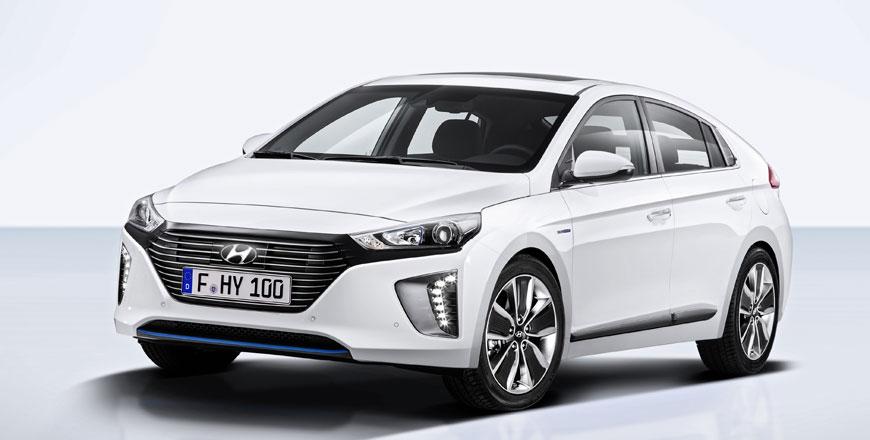 Feb 08,2017
Launched in recent months and taking aim squarely at the Toyota Prius, the Hyundai Ioniq is the Korean giant's first purpose-built, petrol-e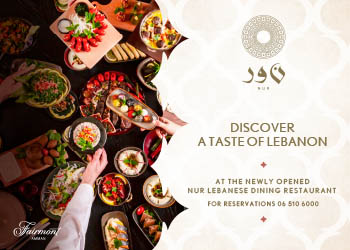 Newsletter
Get top stories and blog posts emailed to you each day.