You are here
Photo frenzy
By Nickunj Malik - Nov 30,2016 - Last updated at Nov 30,2016
There were so many comical moments during our daughter's marriage ceremony last week that if I sat down to list them, I could compile an entire tome. From the Japanese tourists who came uninvited to the function, to one relative garlanding himself instead of exchanging the welcome garlands with another relation, to the chief photographer asking the Indian priest to move aside in the midst of the rituals so that he could photograph the bridegroom, to the Jordanian sunbathers in the nearby pool area who broke into impromptu applause as the bride walked in; the complete sequence was like an endless series of spontaneous hilarity.
It was not supposed to be like this. The customary rites for the first Hindu wedding at the Dead Sea had to be solemn. Following an ancient Vedic tradition, my husband and I had fasted for the whole day before placing our daughter's hand over our brand-new son-in-law's palm when the pundit instructed us to do so. It symbolised the handing of responsibility, according to our old patriarchal custom, from a father to a husband. It was a good thing that our feminist daughter could not understand the Sanskrit chanting or else she would have challenged it wholeheartedly. We raised her to believe in being capable of shouldering her own responsibilities and she needed no assistance in doing that.
My spouse had a stern look on his face initially because I think he was trying to keep a firm reign over his emotions. He kept telling me repeatedly that it was the happiest day of his life and he could not understand why people expected him to feel sad. Only trouble was that his expressions did not match his words. "Maybe he is hungry," said the voice in my head. I avoided looking at him too closely because I had tears blinding my own eyes. The sombre religiosity of the service overwhelmed me.
Staring at the holy fire that was burning in an iron pit right the middle of the ceremonies helped to calm my nerves. A similar fire had burned at my own wedding and it witnessed all the vows that I had made. The cycle was being repeated all over again even though half of the people, who were present then, including my parents, had by now left for their heavenly abode. But the fire was a constant and therefore we prayed to it.
Suddenly I saw a person behind a camera lens, almost touching the carpeted floor. The rest of his body was under the stage but his lensed head was imploring the priest to move aside. The pundit shifted slightly to accommodate him while continuing to chant the mantras. But abruptly, 10 or 15 arms holding cellphones, appeared from thin air as everyone from the audience got a clear glimpse of the bride and the groom. There was a mad scramble for selfies. The photographer pleaded with the priest again, to give him some more room. The pundit altered his position significantly, but once more there was a rush of cellphone picture takers.
The chief photographer's face was a study in misery. I looked around wondering what the priest would do next.
"He should make us all stand up," I whispered.
"For better photo angle?" my spouse asked.
"For better peace," I mumbled.
There was a moment's silence as the pundit read my thoughts.
"All rise," he instructed.
"Thank God!" the photographer said, heaving a sigh of relief.
Related Articles
May 04,2014
Jordanians and visitors from several countries had a chance on Saturday to attend an array of Asian wedding ceremonies and learn about their unique features, songs and traditions during a fund-raising event.
Nov 16,2016
As the countdown to our daughter's wedding approaches, I am keeping myself incessantly busy.
Oct 07,2015
It is quite a politically incorrect thing to say these days, but I love being married.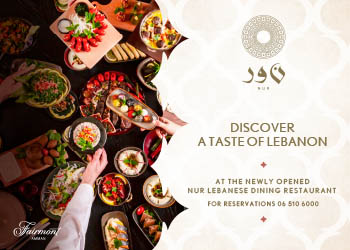 Newsletter
Get top stories and blog posts emailed to you each day.