You are here
Three great IT products
By Jean-Claude Elias - Mar 09,2017 - Last updated at Mar 09,2017
In the realm of information technology not every interesting topic is about the Internet, smartphones, cloud storage, social networking, fibre optic connections or esoteric apps.
Now and then, here and there, you find simple, efficient products that more than deliver the promise, and for a reasonable price, what's more. This week I have selected three such products that truly stand out and deserve the highest marks.
First is the innovative external wireless hard disk drive. The two leading manufacturers of computer hard disks, Western Digital and Seagate, they both have these models in their catalogue this year. For the last few years, users have found external disks a convenient and very important device to make backup copies of their data. Sales have soared, prices have fallen and storage capacitis have reached terabytes (typically 1 to 4), which is more than enough to store one's entire computer data, including large multimedia contents.
Until last summer, however, external disks had to be connected to the computer via USB cable. Following the unabated trend towards more mobility, all the time, WD and Seagate have introduced disks that connect wirelessly to the computer, either via Bluetooth or WiFi. This is not only a significant step towards more mobility and freedom in work, it also allows for easier connection of the disks to smartphones and tablets where the standard size USB connector is not always available and that often require additional OTG (On-The-Go) adapter cable.
Wireless external hard disks are about two to three times more expensive than USB disks with equivalent storage capacity. The new wireless devices must be charged for power and their battery can sustain about 10 hours of continuous operation.
My next "kudos" go to GIMP, a photo processing application that is truly a great piece of software, for the "low price of free", to use Microsoft's famous tag line promoting their popular Defender antivirus. GIMP is not only free. It is also an excellent application, comes with countless features and constitutes a virtually ideal alternative to the rather expensive Photoshop. If you are extremely demanding, if you are able to make use of all the advanced functionality built in Photoshop and only swear by it, then GIMP may not be for you. But then again, for more than 90 per cent of the population GIMP will more than deliver.
Last but not least is ViceVersa (VV). This fine backup and file synchronisation software application by TGRMN is one of the very few programmes around that I find to be near-perfect. By any measure it deserves the gold medal of backup and synchronisation software for computers.
It comes with countless features, and yet its layout is clear, smartly designed and easy to understand and to use. VV can back up your data or synchronise it between two storage locations in various wayproviding maximum flexibility and options. You can program it to do its work unattended at night, generate reports, send you an e-mail to tell you what it has done, verify the quality and the integrity of the copies done, protect the copies with passwords, keep multiple copies of previous files versions, etc. There's hardly a feature you can think of that the designers didn't implement. It all remains affordable, with a licence price set at JD35 that entitles you to install VV on up to three different computers.
up
7 users have voted, including you.
Related Articles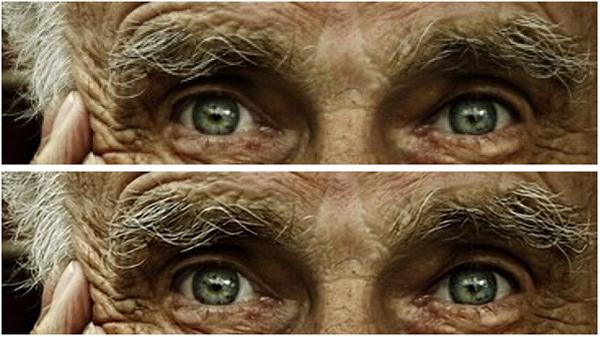 Nov 24,2016
Recent feedback from readers of this column says I may be putting the accent too much on Cloud and Cloud-related topics.
Dec 01,2016
Sometimes you cannot but stop and wonder why we keep asking for faster technology, especially computer and Internet technology.
Mar 13,2014
The days are gone where one device would connect to the web via a simple modem supplied by the telecoms. Now a WiFi router has become a must in any home that has an ADSL subscription. Installing and managing it can be a breeze or a nightmare. It all depends on what you expect from it and to which extend you are, or are not, tech-minded. In any case, however, the device will prove extremely useful.
Newsletter
Get top stories and blog posts emailed to you each day.