You are here
Tripoli, past and present
By Sally Bland - Feb 11,2018 - Last updated at Feb 12,2018
The American Quarter
Jabbour Douaihy
Translated by Paula Haydar
US: Interlink Books, 2018
Pp. 170
Lebanese novelist Jabbour Douaihy situates his story in Tripoli, in the north of his country. Though it is Lebanon's second largest city and filled with noteworthy ancient architecture, particularly from the Mamluk period, Tripoli seldom gets the attention it merits. With his beautifully flowing prose, Douaihy seems determined to make up for this neglect by ushering the reader into the city's streets, markets and homes, recalling its social customs and parts of its history. As the title suggests, the focus is on the American Quarter, so-called because of the abandoned Evangelical School there. By the time the story opens during the US invasion of Iraq, the building has for many years housed a branch of the Syrian intelligence agency—one of many ironies which subtly portray the author's own attitudes.
Contrary to what one might expect, the American Quarter is now a poor neighbourhood. Many of the main characters are clustered in a single, crumbling building: "Here and there one could still see remnants of the building's original embellishments—a rose-shaped carving on the marble mantel above the heavy door of resinous wood, or the crumbling stone etchings along the edge of the roof—all manifestations of its current wretched state that betrayed the presence of a former life… That was before Tripoli was inundated by the poor folk from the nearby mountains who could no longer subsist on harvesting the locally grown Im Husein apricots, or any other fruit trees for that matter." (p. 2)
The novel contains many fascinating and quirky characters which Douaihy draws with equal amounts of humour and empathy, but there are three that are pivotal to the plot. Intisar, an attractive, enterprising woman with a worthless husband and several children, including a disabled son, to raise on her own, is by far the most interesting. She has put all her hopes for the future on Ismail, her oldest son, but despite completing high school and enrolling in a vocational training institute, nothing in the world he sees around him motivates him to do something with his life. Every day, Intisar, like her mother before her, crosses the city on foot to work as a housekeeper for the Azzams, a notable family with a long history of nationalist leadership. Now, only one son, Abdelkarim, remains in the Azzam mansion, and he seems totally cut off from the city's life. Overprotected as a child, he fell prey to melancholy and "started to develop the feeling that the world was somewhere he was not". (p. 39)
He conquered this melancholy during the years he spent in Paris, where he fell in love with a ballerina, but it returned with a vengeance after she disappeared, and he returned to Tripoli. Now he spends his time alone, listening to music, drinking and mourning his lost love. He only arouses when Intisar hides Ismail at the mansion because he is wanted by the police, and the two men confide in each other during a long night.
Meanwhile, extremists manage to marginalise the town's beloved sheikh who speaks out against the US invasion of Iraq, but also opposes sending young men to fight, saying that "the most important jihad is man's struggle against himself". (p. 117)
The fundamentalists take over his mosque, preaching an intolerant version of Islam and recruiting for jihad. With the Iraq war raging not far away, their vision gains credence among some disenchanted sectors of society.
Intisar is not blind to these changes. "She'd been impressed by repeated references to the widespread despair infecting the city's old neighbourhoods and its connection to the surge in violence and fundamentalist movements in the area." (p. 22)
But it takes a while before she realises that Ismail has been recruited by the jihadists. Events pile up, and one does not know if Ismail will carry out his assigned mission which entails widespread killing of civilians.
Douaihy's treatment of Ismail's radicalisation is thought-provoking. He does not over-dramatise or editorialise. Simply put, Ismail's life gains a kind of coherence, even if only temporarily. Nor is it assumed that such conversions only happen to misfits or the psychologically disturbed. Rather, the novel's descriptions of life in the American Quarter provide socio-economic background for making such a choice. The implication is that it can happen to almost anyone among the vast pool of frustrated Arab citizens, if job opportunities are scarce and all avenues to a better future are blocked.
Ismail's radicalisation is linked to Tripoli's decline. "At one time, this same city had fought off the French Mandate, and it stood in solidarity with every Arab cause… But nowadays, the city couldn't be bothered. During elections, the rich went around buying votes—rich people with fortunes amassed by questionable means." (p. 99)
Added to this is the alienation caused by the abuse of power, torture, killings and imprisonment enacted by the military and secret police.
Commenting on a burning question of our time, "The American Quarter" is both a tribute to Tripoli's proud heritage and a warning of the consequences if inequality and injustice are allowed to prevail. Yet, Douaihy's social critique has a light touch, cleverly belittling and satirising the corrupt and hypocritical.
Related Articles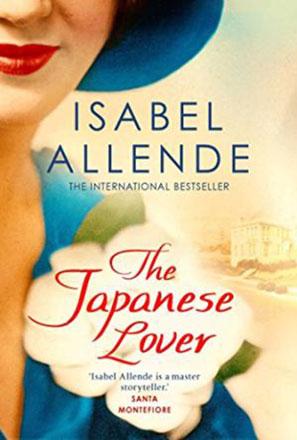 Oct 01,2017
The Japanese LoverIsabel AllendeTranslated by Nick Caistor and Amanda HopkinsonNew York: Atria Books, 2015Pp.
Apr 17,2016
WhiteflyAbdelilah HamdouchiTranslated by Jonathan SmolinCairo: Hoopoe/AUC Press, 2016Pp.
Sep 11,2016
Major Pettigrew's Last StandHelen SimonsonNew York: Random House, 2011Pp.
Newsletter
Get top stories and blog posts emailed to you each day.