You are here
'House with the Loom' offers snapshot of daily Iron Age life — German scholar
By Saeb Rawashdeh - Oct 27,2019 - Last updated at Oct 27,2019
An aerial view of Tell Ziraa and Wadi Al Arab  (Photo courtesy of APAAME)
AMMAN — Tell Ziraa provided excellent living conditions in ancient times, boasting numerous springs, fertile soil and a temperate climate, said a German archaeologist.
Since autumn 2018, the German Protestant Institute of Archaeology has resumed excavations on Tell Ziraa — located in Wadi Al Arab in northern Jordan, about five kilometres from the ancient Decapolis city of Gadara (today Umm Qais) — and two campaigns have been carried out, said Director of the German Protestant Institute of Archaeology Katharina Schmidt.
"Its significance results from the artesian spring in its centre, which created optimal settlement conditions over thousands of years; fresh water was available on the site until 2012 when it finally dried out," said Schmidt.
She noted that the focus of recent excavation campaigns in the deeply incised valley aim at detailed investigation of the Iron Age period and its preceding periods, including a stratigraphic evaluation of the transition from the Hellenistic (330-30 BC) period to the Iron Age II (1000-520 BC) period.
Furthermore, due to its "uninterrupted stratigraphy", Tell Ziraa "offers the rare opportunity" to capture and study the complete sequence from the Hellenistic to the Iron Age "without interruptions", she said.
At the northern edge of the tell, the so-called "house with the loom" was uncovered, which is a residential building that completely collapsed at the end of the Iron Age period, for reasons still unknown, the archaeologist said.
"Apparently, the inhabitants of the house could only save themselves, but not the inventory which was buried by the collapsing ceilings and walls," Schmidt claimed, noting that this is a "stroke of luck" for archaeology, because it shows a snapshot into the life of ordinary people in Iron Age II times.
In the large main room of the house, there was a loom leaning against the wall, she continued, saying that this fact is evinced by the 23 loom weights made of unfired clay that were "neatly lined up" along the wall.
"Because of their weight, it can be concluded that animal yarns such as wool were processed on the loom and not, as is usual in the Jordan Valley, yarns from plants," the scholar highlighted.
One of the most impressive finds at the site was made when one of the larger stones in the courtyard area was removed, and an intact stone stamp seal came to light, the archaeologist said.
Stamp seals were personal objects and were therefore the property of the seal bearer, she said, concluding that the stamp seal found in the "House with the Loom" thus not only "clearly belonged" to the inventory of this building, but also to one of its inhabitants, if not the owner.
Related Articles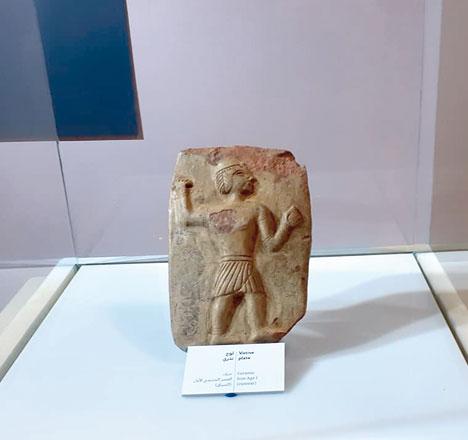 Feb 19,2020
IRBID — After being on display at the Jordan Museum from July through December 2019, the exhibit "Tall Ziraa — Mirror of Jordan's Anci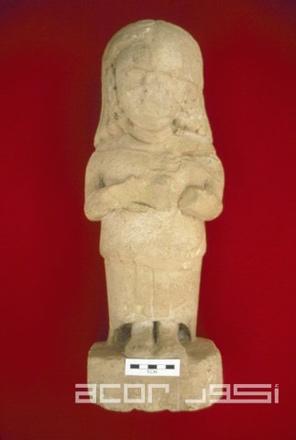 Jun 14,2021
AMMAN — Rabbot-Ammon, literally "the Great [City] of Ammon", was the capital of the Iron Age kingdom of Ammon, said a German archaeologist d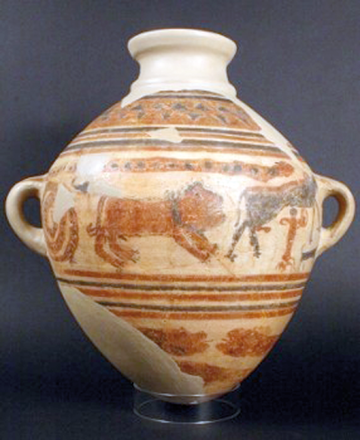 Oct 20,2022
AMMAN — A number of objects have been excavated from Tell Zira'a (located around five kilometres southwest of ancient Gadara) by the German