You are here
'1.02m tonnes of waste collected in Amman in 2016'
By JT - Jan 21,2017 - Last updated at Jan 21,2017
Around 4,500 sanitation workers are employed by the Greater Amman Municipality, working in all districts of the city (Photo by Amjad Ghsoun)
AMMAN — Greater Amman Municipality (GAM) cadres in 2016 collected 1.02 million tonnes of waste, which marked an 8 per cent increase compared to 2015, when GAM collected 944,000 tonnes of garbage, the municipality said on Saturday.
The daily amount of waste collected in 2015 stood at 2,600 tonnes, which went up to 2,800 tonnes per day in 2016, director of the waste processing department at GAM, Omar Arabiyat, said.
GAM, he noted, has 220 garbage collection trucks, the Jordan News Agency, Petra, reported.
Arabiyat ascribed the increase in waste generation to the procedures that GAM applied to deal with waste management by providing new trucks to Amman's districts.
The GAM official said the municipality also raised the number of waste collection assignments and routes, noting that garbage trucks are equipped with a geographic information system.
He attributed the rise in garbage amounts to the increase of the capital's population, which currently stands at around 4 million people, and housing and commercial projects.
Arabiyat noted that GAM's sanitation workers are estimated at 4,500, working in all districts of the city, Petra added.
Situated some 25km east of Amman, the Ghabawi Landfill serves the capital and the central region.
Established in 2003 at a cost of JD16 million, the 3,000-square-metre landfill has the capacity to handle 2,500 tonnes of garbage per day.
Related Articles
Jan 10,2017
AMMAN — The executive department at the Greater Amman Municipality (GAM) last year opened new roads and completed maintenance work at a cost
Jan 29,2017
AMMAN — In 2016, Queen Alia International Airport (QAIA) welcomed 7,410,274 passengers, "setting a new record for annual passenger traffic",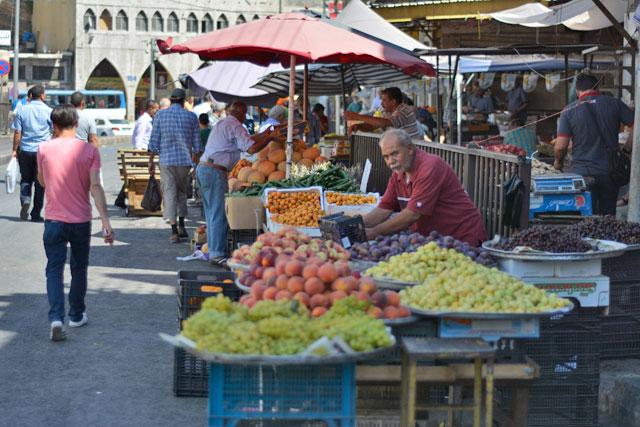 Jan 08,2017
AMMAN — The Kingdom's annual agricultural exports are showing no signs of recovery despite efforts to open new markets, with exports droppin