You are here
14 suspects arrested in drug-related cases
265,000 narcotic pills, 9kg of synthetic cannabis seized
By Rana Husseini - Dec 14,2016 - Last updated at Dec 14,2016
Illegal narcotic pills seized by the authorities in recent raids announced on Wednesday (Petra photo)
AMMAN — The Anti-Narcotics Department (AND) on Wednesday announced the arrest of 14 suspects in two separate raids over the past two days.
In one major drug bust, a senior AND official said, nine people were arrested during several raids on houses where 265,000 illegal narcotic pills were found.
"We received several tip offs that these suspects were stockpiling Captagon pills at their homes to export them to a neighbouring country," the AND official told The Jordan Times.
The official added that AND agents monitored the suspects for weeks and "decided to launch the raid while the suspects were preparing for their final stages to smuggle the pills to a neighbouring country".
Captagon (fenethylline) is a synthetic stimulant similar to amphetamine.
The pills are usually manufactured and transported from neighbouring countries on the north via Jordan to rich countries on the southern borders, according to officials.
Drug smugglers, officials have said, target rich countries "because one Captagon pill there is worth JD7, while its market value in Jordan does not exceed JD1 per pill".
Although banned in most countries in the 1980s, illegally produced and smuggled Captagon — sometimes containing amphetamine instead of fenethylline — is a common drug abused in the Middle East, according to web sources.
In another incident, five suspects were arrested on an Amman street attempting to sell 9kg of synthetic cannabis (locally known as joker), according to a Public Security Department (PSD) report.
Both the arrest and the raids went smoothly and without any major incidents, according to the AND official.
The 14 suspects, some of whom are Arab nationals, were referred to the State Security Court prosecutor for further questioning and indictment, according to the PSD statement.
Related Articles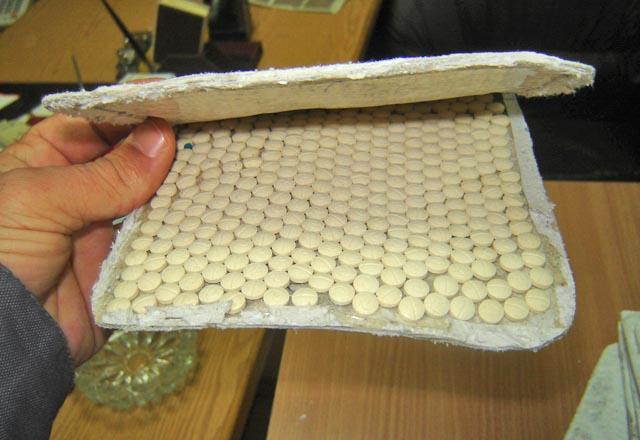 Jul 21,2014
Anti-Narcotics Department (AND) agents last week arrested six people who were allegedly attempting to smuggle one million Captagon pills to a neighbouring country, official sources said.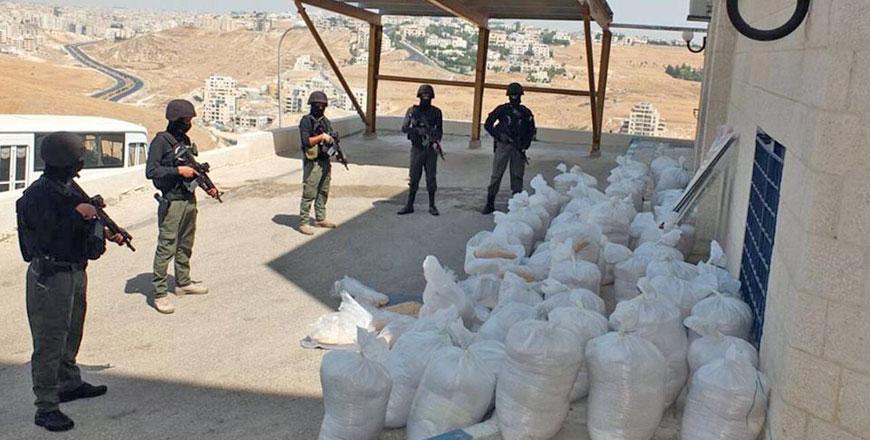 Sep 08,2016
AMMAN — Anti-Narcotics Department (AND) agents have foiled a "major" drug smuggling attempt, confiscating 13.2 million narcotic pills, the l
Aug 04,2016
AMMAN — The Anti-Narcotics Department (AND) on Thursday announced the arrest of 19 suspects in raids on houses and vehicles in Amman and Maf
Newsletter
Get top stories and blog posts emailed to you each day.