You are here
1.9 million students start new scholastic year
By Laila Azzeh - Sep 01,2015 - Last updated at Sep 01,2015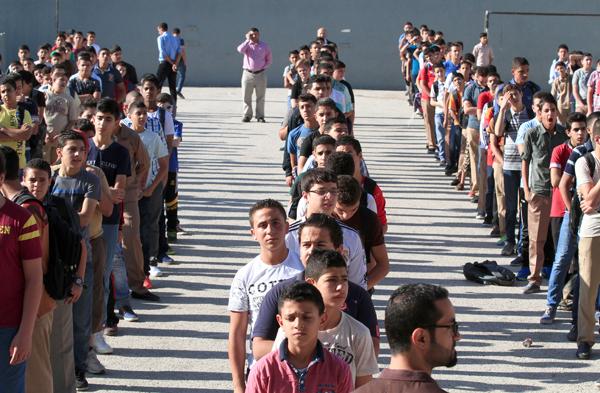 Classes started at 6,924 school across Jordan on Tuesday with the beginning of the 2015-2016 academic year (Photo by Osama Aqarbeh)
AMMAN –– Around 1.9 million students headed to the first day of school on Tuesday, attending classes at 6,924 public, private, military and UNRWA schools.
Some 190,000 students are first graders this year.
But in Qasabet Al Mafraq District, some Syrian students are still waiting to be able to go to school, said Ahmad Khalidi, director of the central district's education department.
Nearly 8,000 Syrian pupils go to the eight schools allocated for them in the district, and 1,500 Syrians are enrolled in other public schools, according to Khalidi.
"And still there are nearly 400 Syrian students who are on the waiting list. The capacity of our schools has reached its maximum," he told The Jordan Times over the phone.
The district's 168 public schools are operating on the two-shift system only for Syrian students and no longer for Jordanians.
"The double shift was very disturbing for Jordanian students and their parents," noted Khalidi.
According to the Education Ministry, a total of 140,000 Syrian students are enrolled in the Kingdom's schools.
In previous remarks to The Jordan Times, Education Minister Mohammad Thneibat said Syrian students are not the only non-Jordanians enrolled in the Kingdom's schools, which also receive Libyans and Iraqis among other nationalities.
The ministry has taken alternative measures in a bid to address some of the challenges, such as resorting to the double-shift system in some schools.
"The right to education is granted to each child in Jordan and this is not compromised out of our moral and legal duty, but the pressure is too much to bear," Thneibat said at the time.
Related Articles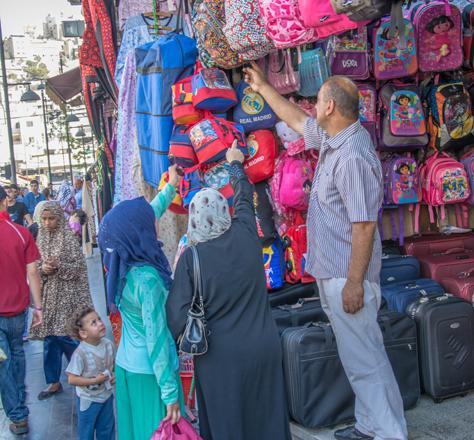 Aug 23,2015
AMMAN — Around 1.9 million students will start attending classes at 6,924 public, private, military and UNRWA schools this September, Educat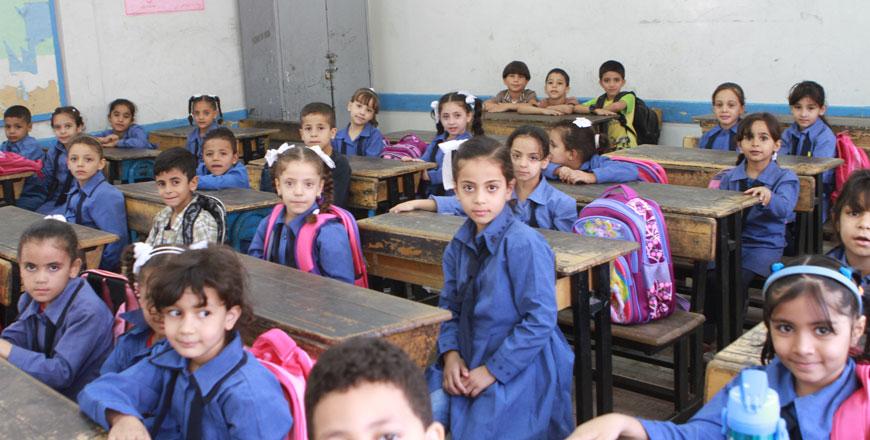 Feb 06,2016
AMMAN — Some 1.9 million students are scheduled to commence the second semester of the 2015/2016 academic year on Sunday in schools around t
Oct 23,2014
Preparations for four new schools in Khaldieh, Sarhan, Zaatari and Thughret Al Jub have concluded and the institutions will soon be ready to receive students, the region's education department said on Thursday.