You are here
Abdali Friday market to open in new location on Oct. 9 — GAM
By Muath Freij - Sep 15,2014 - Last updated at Sep 15,2014
AMMAN — Abdali's Friday market will start operating in its new location in Ras Al Ain in downtown Amman on October 9, a Greater Amman Municipality (GAM) official said on Monday.
Basem Tarawneh, deputy director for districts and environment affairs, noted that the step was taken by the municipality to alleviate traffic jams and safeguard public health in the Abdali area.
Vendors at the outdoor market, which first opened in 1988 and draws thousands of visitors every Friday, sell second-hand clothing and shoes in addition to vegetables and fruit.
"The number of street vendors has been on the rise recently and they even display their goods on pavements and near the main street, which has had a negative impact on traffic flow in the area," Tarawneh told The Jordan Times over the phone.
He said the number of vendors increased when GAM moved the public buses that used to be parked at the market's Abdali venue to another location.
"We did not want them to lose their source of income so we decided to provide them with another location which is also a bustling corner of the capital," Tarawneh added.
He noted that each vendor who has one stall or more in Abdali will get only one stall at the new location, a decision that sparked their anger, according to Tarawneh.
Most vendors are guest workers who pay the Jordanian owner of the stall between JD200 and JD250 for a certain period of time that they agree on, he said.
"Sometimes you can find one person who owns between 10 and 25 stalls and 'rents' them to guest workers," Tarawneh noted.
He said the new location of the market has three parking lots and the area is frequented by people, which will ensure that vendors will do good business.
"We will also carry out a huge media campaign to promote the location so that their clients learn about the souk," the municipality official said, adding that the market will be open from Wednesday until Saturday.
The new location will include medical facilities, and the new shuttle buses GAM will operate soon will also pass by the area, Tarawneh noted.
Related Articles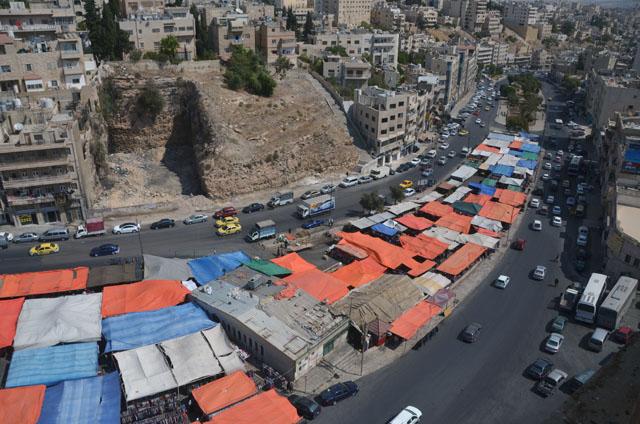 Oct 07,2014
A number of vendors and customers at the Abdali market are against the Greater Amman Municipality's (GAM) plan to move it to the Ras Al Ain area in downtown Amman, with some arguing that the decision will discourage families from visiting the souk.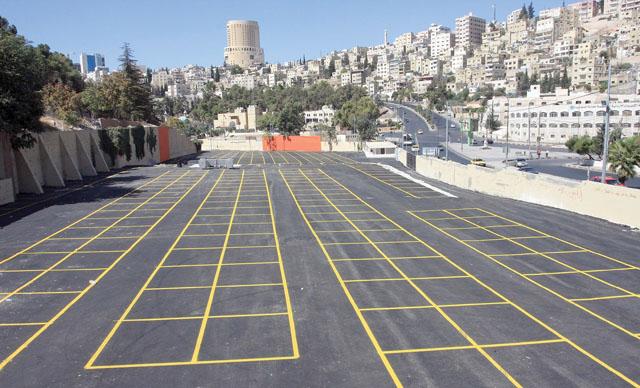 Dec 01,2014
The Ras Al Ain market will reopen on Thursday after being temporarily closed for organisational and technical reasons, a Greater Amman Municipality (GAM) official said on Monday.  
Oct 12,2014
Twenty-six suspects were referred to court over their involvement in riots in downtown Amman on Saturday night that caused the injury of Gendarmerie Department personnel, the Public Security Department (PSD) said Sunday. 
Newsletter
Get top stories and blog posts emailed to you each day.