You are here
AmCham launches plan to diversify Jordan's exports to US
By Ahmed Bani Mustafa - Mar 29,2018 - Last updated at Mar 29,2018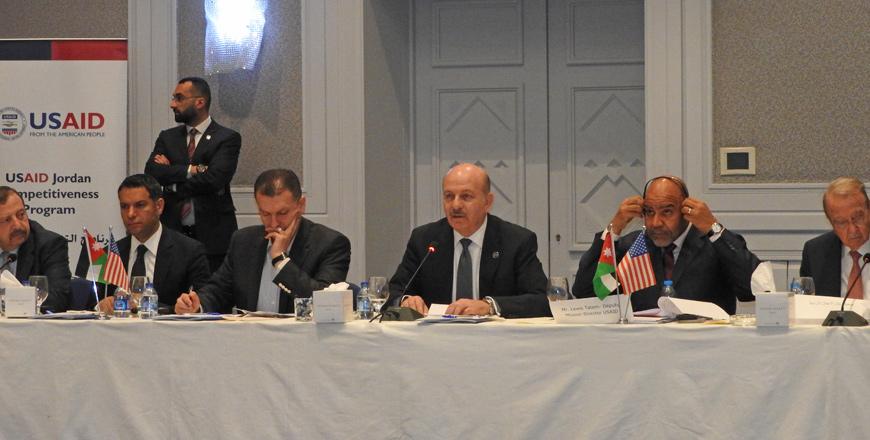 Members of the American Chamber of Commerce in Jordan announce the launch of the National Coalition of Trade and Investment Strategy 'Tijara' in Amman, on Thursday (Photo by Ahmed Bani Mustafa)
AMMAN — The American Chamber of Commerce in Jordan (AmCham) on Thursday launched the National Coalition of Trade and Investment Strategy dubbed "Tijara".
AmCham-Jordan's Chairman Mohammed Bataineh said that the strategy aims to improve mutual trade and enhance investment between Jordan and the US for 2018-2022.
The strategy seeks to maximise the potential economic benefits stemming out of the preferential trade relations represented by the Jordan-US Free Trade Agreement (FTA) and Jordan-US Bilateral Investment Treaty, Bataineh noted.
During the launching ceremony, attended by representatives of the coalition's 34 members, AmCham-Jordan CEO Rose Alissi presented a visual briefing on the strategy's approach and targets, outlining its three areas of focus.
The first covers priority sectors including fast moving consumer goods, chemicals, handicrafts and commercial services, in light of the surveys conducted on the two countries' mutual trade and the types and practices of US consumers.
The second part includes the locations targeted by the strategy which are New York, Illinois, Michigan and California. They were chosen for economic and cultural reasons, based on their population's economic and purchasing power, Alissi explained, noting that the third axis deals with designing interventions that address business needs.
Speaking at the ceremony, Jordan Chamber of Industry's President Adnan Abulragheb urged stakeholders to benefit from the Jordan-US agreements by diversifying their exports, among other actions.
The National Coalition "Tijara" is a public-private partnership initiative which consists of ministries and economic agencies, representatives from the US Embassy in Amman and Jordanian Business Community, who work to ensure that the Jordan-US FTA reaches its full objectives, according to AmCham.
A member of the US Chamber of Commerce, AmCham-Jordan, is a voluntary not-for-profit member-based organisation that contributes to economic development through the promotion of US-Jordan-regional trade and investment, business development, public policy advocacy, human resources development and business community outreach.
In 2015, the Kingdom's exports to the US amounted to more than $1.4 billion compared to $63 million in 2000, when the FTA was signed.
Exports to the US accounted for 24 per cent of the total Jordanian exports in 2017, according to official statistics.
Related Articles
Sep 02,2015
AMMAN — US Embassy Economic Counsellor Susannah Cooper told a gathering organised this week by the American Chamber of Commerce in Jor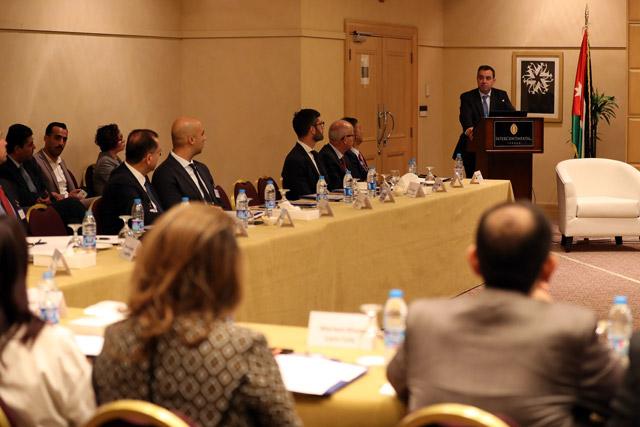 May 23,2017
AMMAN — Planning and International Cooperation Minister Imad Fakhoury said several US companies want to tap investment opportunities availab
Oct 21,2017
AMMAN — Chairman of the American Chamber of Commerce in Jordan (AmCham) Mohammed Bataineh on Friday said that the economic potential provide
Newsletter
Get top stories and blog posts emailed to you each day.