You are here
American bioarchaelogist studies ancient human remains 'ethically'
By Saeb Rawashdeh - Oct 17,2017 - Last updated at Oct 17,2017
AMMAN — The emergence of bioarchaeology has enabled archaeologists and anthropologists to use more scientific methods to analyse the lives of previous generations, according to an American scholar.
"I actually use a number of methods, choosing them based on the type of research question I am trying to answer," said Megan Perry, an American researcher who received her PhD in Biological Anthropology from the University of New Mexico.
"This is what makes bioarchaeology different from studying only the bones of a skeleton," she told The Jordan Times in a recent e-mail interview.
"For example, when I went to the Byzantine maritime port of Ayla, I was interested in finding out if there were many immigrants who moved to the site in order to know its ancient role in trade. Therefore, I used strontium isotopes found in teeth to identify people who were born outside of Ayla/Aqaba," Perry, who is currently a professor of Anthropology at East Carolina University (ECU), explained.
At Khirbet Faynan, the American anthropologist used evidence of malnutrition and biological stress found in the bones, or paleopathology, to see if the people in the Byzantine mining camp had the poor health depicted in historical sources.
Perry continued: "I used strontium isotopes to see if people from far away were indeed being brought to the mines for work or as punishment. At Petra, I also used a whole range of techniques to see if people had poor nutrition or biological stress for instance by looking at bone lesions, which showed them to be rather healthy and adequately nourished."
Her team of graduate students also looked at the average mortality rates, and found out that people lived much longer than in other ancient cities.
They further used carbon and nitrogen isotope found in bones to see if people's diet was sufficient in protein and nutritious plants (wheat, barley, fruits, nuts, legumes).
Moral dilemma
As a researcher who deals with human remains, Perry faces numerous moral questions: "This is [or should be] a profound issue for anyone working with human remains. I can think about this both as a personal dilemma and a legal/cultural dilemma."
She stressed the importance of abiding by local laws and regulations while handling human body tissues and archaeological skeletal remains.
In addition, the wishes and considerations of the local (possibly descendant) community is another factor to take into account, she highlighted, noting that her laboratory at ECU contains the remains of prehistoric Native Americans who have been linked to living groups.
"We follow the Native American Graves Repatriation and Protection Act by contacting the descendant tribes to let them know that we have these remains, and we follow their directive for future disposition, which ranges from repatriation and reburial, remaining in storage but not being used for research or teaching, or being used as an active research and teaching collection," Perry continued.
On the other hand, the rules in Jordan are quite different than those in the US, the anthropologist claimed, saying that the Department of Antiquities (DoA) treats human remains from ancient, pre-Islamic periods as artifacts, similar to pottery or other material objects recovered from an excavation, rather than as a separate category of ancient remains.
"I actually raised the issue during a presentation at the last International Conference on the History and Archaeology of Jordan, held in Amman in May 2016, asking whether or not the DoA should develop specific regulations regarding human remains," Perry stressed, adding that there are no formal restrictions in regards to the excavation of cemeteries, except for the typical archaeological permit process.
However, she said that there are unwritten rules which most researchers follow with regards to Muslim and/or recent cemeteries that essentially leave them untouched.
The American scholar underlined that she also has a "personal moral struggle" over the excavation and study of human remains.
"Of course, it depends on the cultural and historical context and on whether the deceased or mourners would have taken offence to the disturbance of the final resting place," she added.
On the other hand, documenting these "deliberate mortuary acts", and those involved, memorialises the long-forgotten relationships and identities, she highlighted, adding that the careful and respectful study of the dead, followed by reburial of the remains, can "ethically honour those who lived in the past".
"Cemeteries and tombs should be left unexcavated unless there is a clear research protocol that justifies disturbance of the dead," she asserted, noting that unwarranted excavation of tombs and graves dishonours the deceased.
Related Articles
Jun 08,2018
AMMAN — Forensic anthropology usually involves the investigation of recent, medico-legally significant human remains as opposed to ancient s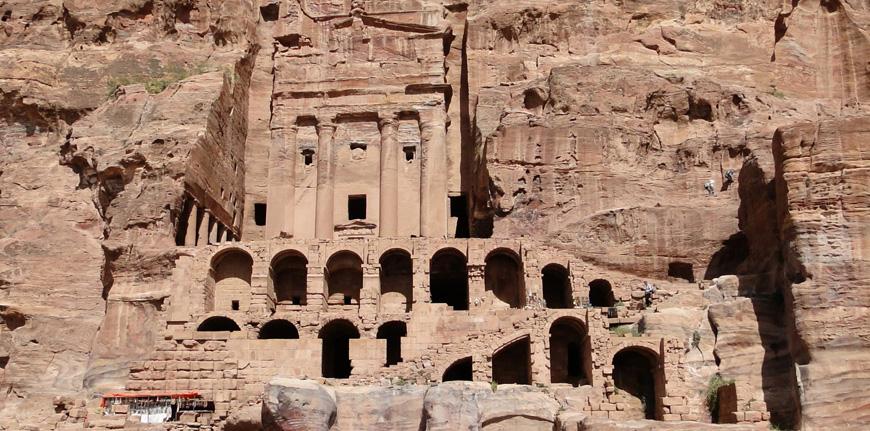 Sep 23,2015
AMMAN (JT) — Under the patronage of the Department of Antiquities of Jordan, the French Institute for the Near East (IFPO) held on September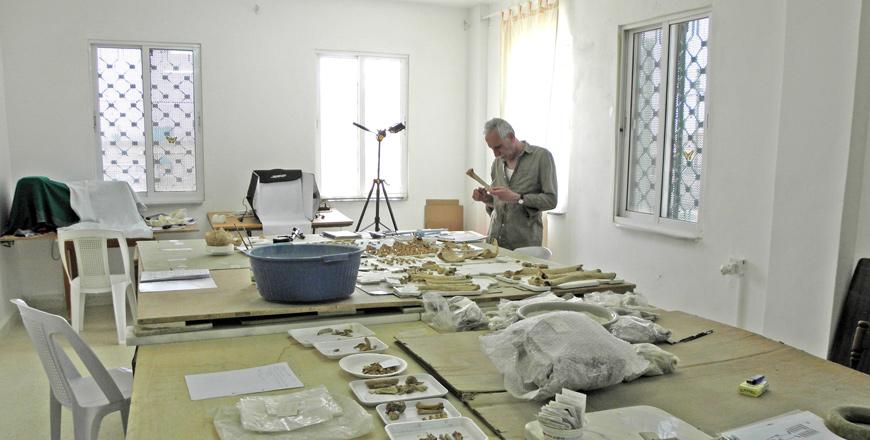 Apr 17,2018
AMMAN — Some local scientists recently became interested in the still widely unexplored field of cremation practices in Jordan, coming up wi
Newsletter
Get top stories and blog posts emailed to you each day.