You are here
Ancient Nabataean rituals uncovered and explored at IFPO workshop
By Saeb Rawashdeh - Sep 23,2015 - Last updated at Sep 23,2015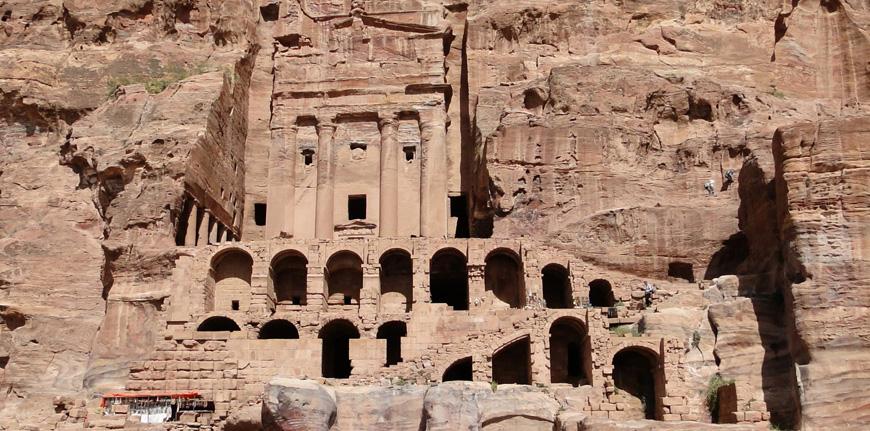 A photo of the Urn Tomb in Petra, probably constructed around 70AD (Photo courtesy of visitpetra.jo)
AMMAN (JT) — Under the patronage of the Department of Antiquities of Jordan, the French Institute for the Near East (IFPO) held on September 17th a workshop titled "Offerings to Gods, Offerings to Man — Archaeology of Rituals in the Nabataean World".
Ancient Nabataean heritage, language and rituals were at the forefront of the discussion, as nine distinguished scholars gathered from global universities to present their findings.
Archaeologists, historians and anthropologists specialising in Nabataean legacy covered the territories of southern Jordan and northwestern Saudi Arabia in order to reconstruct life in this ancient kingdom.
Sebastiano Lora, a PhD holder engaged in a German-Saudi collaborative project, revealed through investigations a large trapezoidal structure built of stone masonry, in the centre of the oasis of Tayma, in northwestern Saudi Arabia.
"The entire complex was continuously in use from the period of the Liyanite dynasty in Dedan (approximately from 4th to 2nd centuries BC) until late antiquity, and bore witness to multiple alterations in layout and function," added the scholar.
"Pottery, inscriptions and artefacts recovered both inside and outside the complex testify to the strong bond existing between Tayma and the Nabataean Kingdom," Lora concluded.
Jacqueline Studer from the Museum of Natural History in Geneva presented evidence dating to the Hellenistic and Nabataean periods which reveal ancient ritual practices. Animal remains excavated at the site of Madain Salih, "differ markedly when compared to bone assemblages from domestic contexts at the site", she remarked.
"Not only is Area 9 distinguished by the presence of unusual species like raptors or large equids (extinct mammals that to which horses and zebras belong), but it contains evidence of an uncommon butchery practice on remains of caprines (extinct species of goats), particularly rams and dogs," Studer emphasised.
Furthermore, the visual prominence of mortuary structures within the Nabataean capital city of Petra clearly indicates the deceased maintained a constant presence amongst the living, Megan Perry, an American scholar from East Carolina University claimed.
"However, current systematic archaeological exploration of these mortuary features documents a more intimate view of the interaction between the living and the dead," Perry stressed.
Nabataeans had a habit of visiting their familial tombs which included ritual feasting and reorganisation of the mortuary space accompanied by the scents of incense, perfumed oils and quicklime, according to Perry.
Petra remains a mystical city but it served as a huge burial site. Pagan rituals were conducted on many of the ledges and hilltops within the city.
Unaware of the real role of such places, visitors unknowingly pass by hilltops, where the dead were left to be exposed to the elements. In addition, mourners would leave behind material goods that served to illuminate, bedazzle and entertain the dead, said Perry.
"Through this repeated exchange of sensory stimulation, the Nabataeans established and preserved a dynamic relationship with their deceased ancestors," Perry concluded.
Related Articles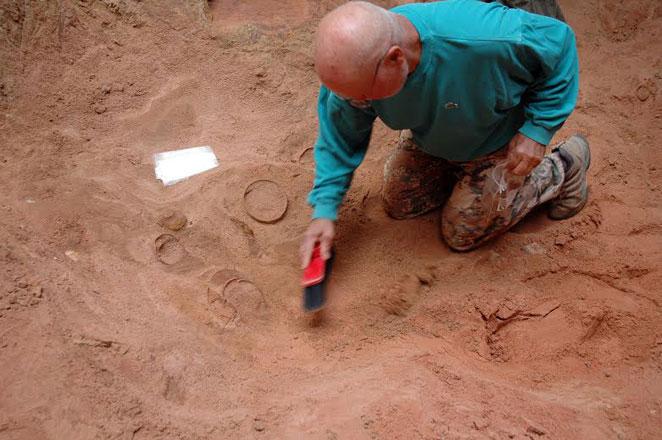 Mar 07,2016
AMMAN — Despite the harsh desert climate, the Nabataean inhabitants of ancient Petra were capable of growing different kinds of agricultural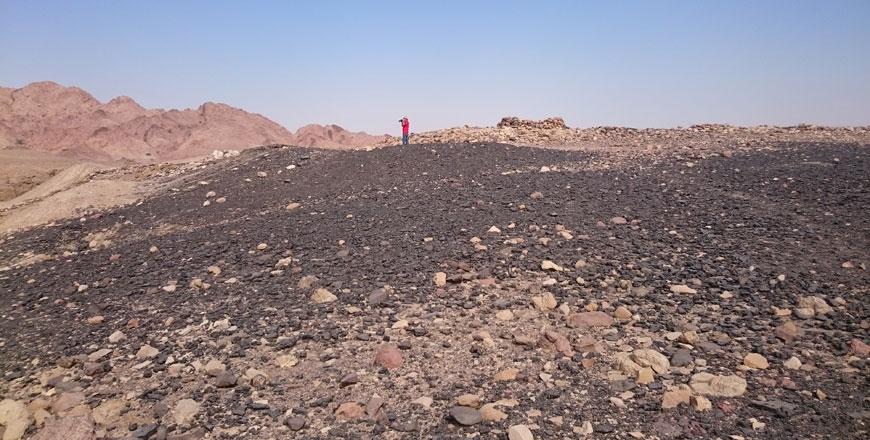 Dec 04,2016
AMMAN — Metal production has always been part of human culture and never ceased completely at any historical period, according to scholar Mo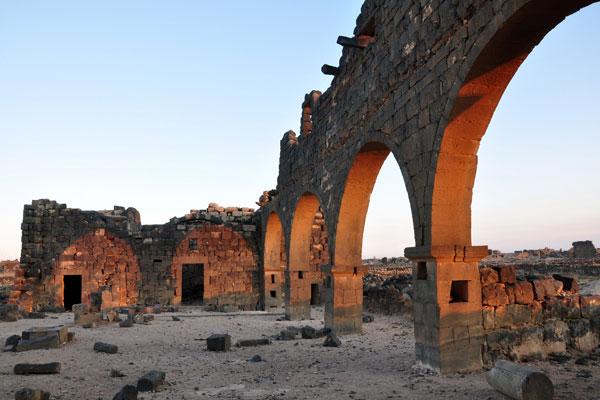 Feb 01,2017
AMMAN — If Petra is the "rose-red" city, Um Al Jimal is a city of "all black", constructed exclusively with dark, volcanic basalt rock.&nbsp
Newsletter
Get top stories and blog posts emailed to you each day.