You are here
Amman 7th most expensive Arab city
Experts say low income levels blamed along with high cost of living
By Mina Mohit - Jan 31,2018 - Last updated at Jan 31,2018
Amman currently ranks as the 7th most expensive city in the Arab world, according to the 2018 Cost of Living Index (Photo by Mina Mohit)
AMMAN — Amman was ranked as the 7th most expensive city in the Arab world, according to the 2018 Cost of Living Index, which placed Dubai at the top of its list followed by Doha, Beirut and Abu Dhabi.
However, some economic experts and locals have expressed that it is "unfair" to compare and group Amman with Gulf cities like Dubai, Doha and Abu Dhabi since the average salaries are much higher there.
"The problem is not just the prices of goods or the tax, it is the income levels and the country's overall gross income. People in Dubai or other places in the Gulf can afford the high prices but here in Jordan, the per capita income is not enough to support the people, not even for their average needs," said Jordanian economist Khalid Zubeidi, who has over 30 years of experience monitoring economic trends in the region.
Amani Omar, a secretary at a private company, shared similar views on this topic.
"I think it is unfair to compare Amman to other cities. Salaries in Amman are much lower than anywhere else in the Gulf so certainly Amman is more expensive," she told the Jordan Times over the phone.
Ahmad Al Sheikh, an accountant based in Amman, says that it is the combination of the low salaries and recent increases in prices and taxes that contribute to Amman's unaffordability.
"I think Amman in some aspects is more expensive than Beirut and some places in the Gulf even. I make around JD600 per month right now and it's not enough, plus the prices keep going up," said Sheikh.
Economist Wajdi Makhamreh lists a number of reasons for the current economic problem:
"Huge oil invoices, high sales taxes, inflation and high debt to GDP ratio [currently at 95 per cent]. We are importing many things from outside, and we are facing huge fluctuations with the euro. When you import expensive things, the consequences are directly reflected on the local people," said Makhamreh.
These factors come in addition to the government's change in subsidies.
"They already ended bread subsidy, and raised the taxes for over 160 other commodities from the usual 4 per cent or 6 per cent to 10 per cent," said Makhamreh, adding that the government "will continue removing its subsidies for commodities and soon enough, everything will be left to the supply and demand of the market".
The pundit also warned expats in Jordan about the nearing economic consequences.
"Foreigners with higher-than-average salaries may be coping with daily life expenses right now, but if things move forward with the current economic trend, everyone — both Jordanians and expats included — will be affected."
Makhamreh said that if the government wants to turn things around, it needs to set in place good economic strategies, encourage small- and medium-sized enterprises (SMEs), and create favourable conditions for investment.
"The government must focus on attracting foreign investment rather than taxing its locals," insisted Makhamreh.
Zubeidi also shed light on a few of Jordan's potential plans that could provide some relief to the country's economic future.
"If they open the border with Syria, trade will go up, not just with Syria but also with Europe. Business with Iraq is also picking up and this will help our economy. Our gateway to the Gulf through Saudi Arabia is also very beneficial for trading, for both Jordanian goods and transit goods, and of course once the Basra to Aqaba pipeline happens — that will bring a lot of money to Jordan," the economist concluded.
The cost-of-living index, conducted by crowd-sourced global database Numbeo, is a theoretical price index that measures relative cost of living over time or regions. It measures differences in the prices of goods and services, and allows for substitutions with other items, as prices vary.
Related Articles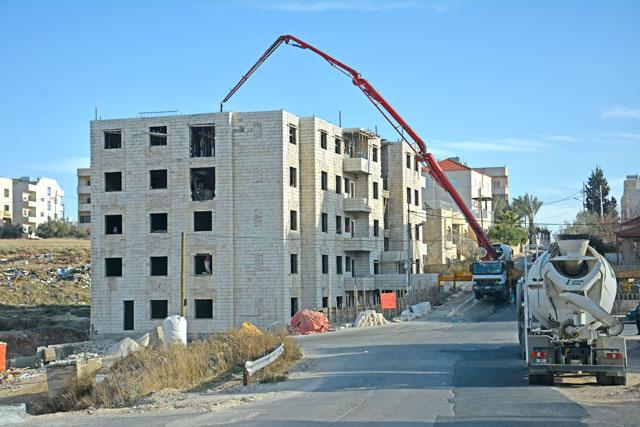 Feb 09,2017
AMMAN — Although the government's latest economic measures will "discipline" consumption habits, they could have a negative impact on busine
Mar 23,2017
AMMAN — Amman, together with Milan, ranked 29th internationally in the Worldwide Cost of Living Report 2017, which also ranked the capital a
Jan 16,2018
AMMAN — Jordanian households will need to spend 10-15 per cent extra to maintain the level of their living standards prior to the recent gov
Newsletter
Get top stories and blog posts emailed to you each day.