You are here
Art therapist calls for support to non-traditional learning techniques
By Camille Dupire - Mar 24,2018 - Last updated at Mar 24,2018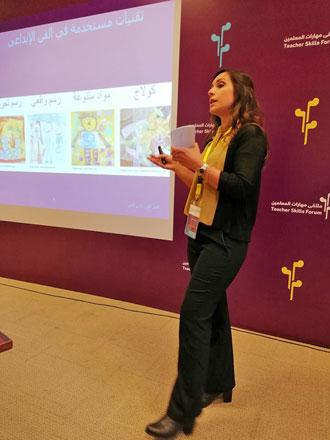 Art therapist Ola Khorchid presents the skills of art expression and self awareness at the Teacher Skills Forum recently (Photo by Camille Dupire)
AMMAN — Advocating for the use of art in expressing oneself and enhancing learning capacities, Jordanian Ola Khorchid called for the development of non-traditional learning techniques.
"Not all students have the same learning capabilities and the academic way of teaching does not fit the needs of all," the art therapist said, stressing that "including other methods and areas of learning such as art, music and ethics… would truly benefit the greatest numbers and help us build a capable, resourceful next generation".
She cited Omar Razzaz's declarations earlier this month, as he called for a stronger focus on values, ethics and behavioural awareness in school programmes.
Khorchid, who started her career as an interior designer, is now training social workers, educators and young entrepreneurs to the techniques of art therapy, in order to spread the use of art as a working tool in various sectors.
"Contrary to Europe and the US, art therapy is still very misunderstood and undervalued in Jordan and the region. People think art is either only for artists or 'just for fun'. They do not believe that it can serve as a real tool for therapy and solving problems," the woman told The Jordan Times, stressing the great benefits she witnessed when working with refugees or autistic children.
The mother of one of her patients, Nisreen (names were changed to preserve anonymity), approached Khorchid to solve the issues facing her son after her divorce.
"One of my children was struggling with a number of challenges. Ola worked with him to help him identify his fears and then to challenge them. The improvement has been phenomenal, despite my child's initial resistance," she recalled, noting that she decided to attend group sessions with both of her children "because I can see the positive difference this does in our family life".
"As a parent, I have learned so much more about what my children want from me. I now have the tools to express and understand what they want and expect. Since these sessions, our family has improved its communication, gained newfound skill to express our emotions and the ability to navigate a divorce with minimal damage," she concluded.
Khorchid said she works with all types of issues, and does not restrict art therapy to specific cases. "I have treated people with phobia, anxiety, self confidence issues, but also autism, traumas etc," she said, highlighting that "expressing yourself though art is fun and non threatening. It helps people find the way to express themselves when the words fail".
She said she believes art therapy can not only help people heal, but also gain new skills to rebuild themselves in the aftermath of future traumas.
For Karim, a teenage patient, "with art therapy, I learned that art is a tool to communicate with those whom you cannot talk to, even yourself".
The woman has been training a number of professionals from the Jordan River Foundation (JRF), Caritas and local organisations like The Science League, teaching their staff the skills to become art therapy trainers themselves."My goal is not to form everyone to become art therapists, but more to help social workers, health professionals and anyone working with others to take their activities to a deeper level," she explained, citing the case of the JRF, where she taught employees how to create more supportive, life changing art programmes.
Farah Abu Hamdan, co-founder of The Science League (SL), reached out to Khorchid as she was seeking to integrate art therapy into the SL's self growth curriculum.
"She introduced me to the amazing methods of art therapy, and helped us design our first art therapy based course. I strongly believe that art can help in nurturing self development and mindfulness to ultimately enhance children's personal growth," Abu Hamdan told The Jordan Times adding, "I believe that children cannot benefit from any kind of learning if they do not possess other skills such as self esteem, entrepreneurship spirit and personal happiness."
Khordich also recently took part in the Teacher Skills Forum organised by the Queen Rania Teacher Academy, where she introduced the skills of art expression and self awareness to the public.
"I am really glad to see awareness being raised on the field of art therapy among society, and the prejudices against it slowly fading away," Khorchid said, citing the growing interest in requests from local organisations.
up
6 users have voted, including you.
Related Articles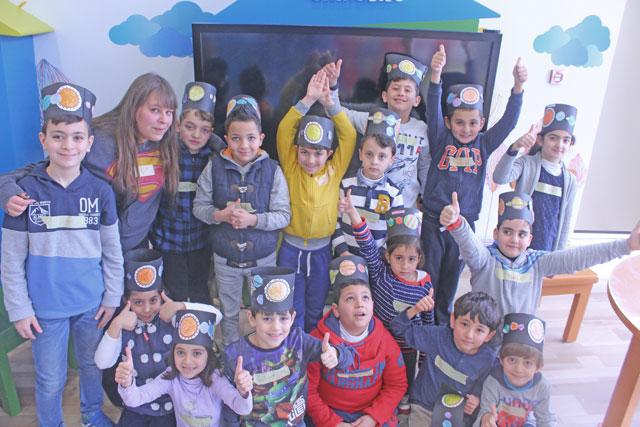 Jan 17,2018
AMMAN — "We created the Science League [SL] because we wanted to make everyone feel like they could be their own superheroes and come up wit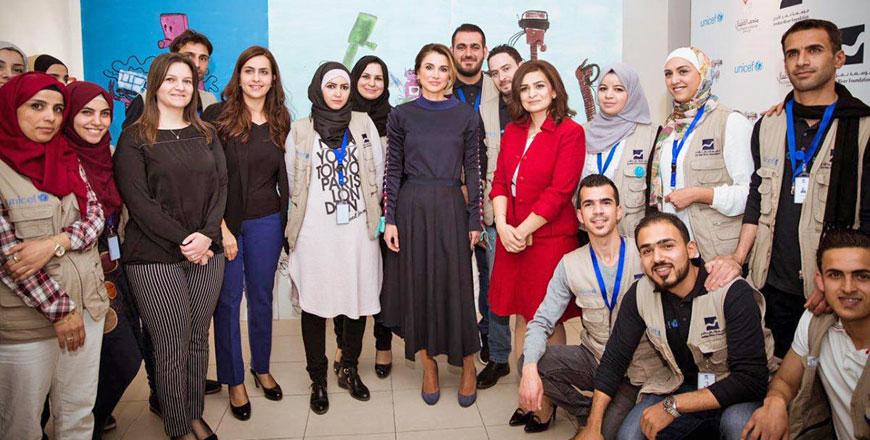 Feb 27,2018
AMMAN — In her capacity as Chairperson of the Jordan River Foundation (JRF), Her Majesty Queen Rania on Tuesday launched the Mobile Emerging
Nov 13,2016
AMMAN — Although Wafaa Khalil did not know how to paint, the idea of participating in psychological art therapy appealed to her.The 21-year-
Newsletter
Get top stories and blog posts emailed to you each day.