You are here
Ban slapped on truck movement to Libya over security concerns
By Omar Obeidat - Mar 04,2015 - Last updated at Mar 04,2015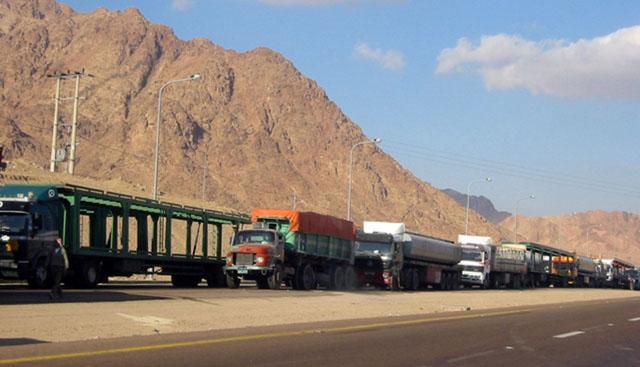 AMMAN – Jordanian trucks will not be allowed to head to Libya due to security reasons, Jordan Truck Owners Association President Mohammad Dawood said Wednesday.
Dawood told The Jordan Times that the Transport Ministry, on a recommendation by the syndicate, has issued a decision to prohibit truck drivers from going to the trouble-hit North African country to avert potential threats to their lives and cargo.
"Libya has become a very dangerous destination for trucks carrying cargo due to fighting and the presence of unidentified insurgents," he said, noting that the syndicate advised drivers some seven months ago to avoid the Libyan market.
Jordanian truckers used to wait for over 25 days on the Egyptian-Libyan border before being allowed to cross the border, and truck owners incurred financial losses because of delays, according to Dawood.
"Currently, the Egyptian-Libyan border is not safe as militants inside Libya may pose a danger to truckers," he said.
Dawood added that truck movement between Jordan and Libya, through Egypt, declined sharply over the past two years because of security risks.
The Libyan market, he said, used to be "very lucrative" for Jordanian businesspeople and exporters.
Before 2012, an average of 60 trucks from Jordan used to enter Libya on a daily basis carrying exported raw material, but after violence started in Libya only a few trucks continued to go there, Dawood added, noting that the ban will remain in place until stability returns to the country.
Libya is not the only regional country that Jordanian truckers currently avoid, as Iraq and Syria are also considered dangerous destinations.
In previous remarks to The Jordan Times, Dawood said Jordanian truck drivers have quit the "lawless" route inside Iraq as it is controlled by Daesh terror group militants as well as other sectarian militias.
Truckers, upon warnings by the association, have stopped going to Iraq since the middle of last year due to security concerns.
Related Articles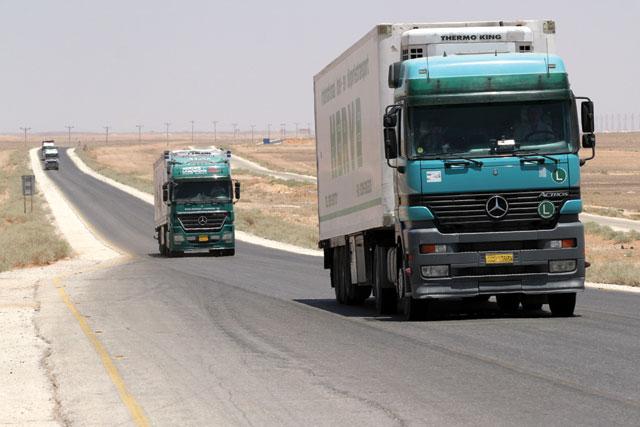 Feb 12,2015
Jordanian truck drivers have quit the "lawless" route inside Iraq as it is controlled not only by the so-called Islamic State (IS) militants but also by other sectarian militias, president of the Jordan Truck Owners Association, Mohammad Dawood, said Thursday.
Aug 03,2014
The Foreign Ministry on Sunday reiterated calls on Jordanians to avoid travelling to Libya due to the violence there.
Jul 08,2014
Transporting goods and commodities to Iraq via Jordanian trucks is completely halted due to the deteriorating security conditions in Iraq, according to Mohammad Dawood, president of the Jordan Truck Owners Association.
Newsletter
Get top stories and blog posts emailed to you each day.