You are here
BDS calls for intensified boycott of Israel, supporting Palestinian people
By JT - Oct 18,2015 - Last updated at Oct 18,2015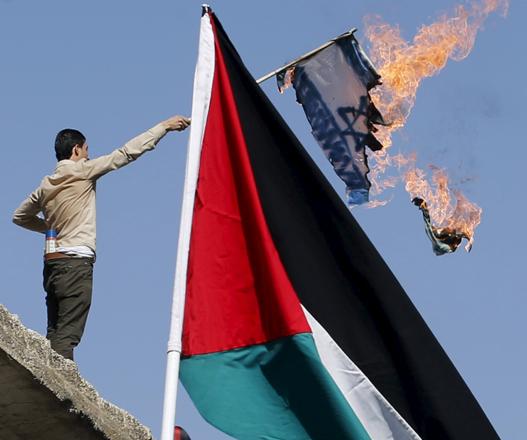 A protester burns an Israeli flag during a march to express solidarity with Palestinians and against the escalation of Israeli aggression after noon prayer in downtown Amman on Friday (Reuters photo by Majed Jaber)
AMMAN — The national Boycott, Divestment and Sanctions (BDS Jordan) movement has called on Jordanians to maintain a stance against the Israeli occupation by intensifying boycotting efforts and rejecting all means of normalisation with the "apartheid system".
A statement issued by BDS Jordan on Tuesday said the current era marks a "decisive" moment in the history of resistance against the "Zionist entity", with a new generation of Palestinians rising up against Israel's "brutal occupation, settler colonialism and apartheid".
The movement urged Jordanians to boycott Israeli products and reject all types of normalisation with the state, especially the Wadi Araba Peace Treaty and the gas deal with Israel.
It also called on the Arab Potash Company to reconsider its decision to purchase gas from Israel in a $771 million agreement signed last year.
BDS Jordan stressed the need for boycotters to carefully examine the country of origin of products purchased, particularly agricultural produce, calling on traders, farmers, importers and businesspeople to "prioritise their conscience" and reject dealing with Israeli products.
In addition, the movement underlined the need to withdraw investments involved with the occupation, such as G4S, a British security company that provides equipment and services to Israeli prisons in which Palestinian political prisoners "are held without trial and subjected to torture".
The company, the statement added, has established the only "Zionist" police academy in Jerusalem and is responsible for graduating thousands of officers who are killing and oppressing Palestinians.
The movement urged companies and international institutions, mainly the UN in both Jordan and around the world, to terminate their contracts with G4S until it ends all relations with the occupation.
BDS Jordan stressed the need for civil society organisations, academic institutions and social movements to entrench the boycott culture in all areas in support and solidarity with the Palestinian people who are taking to the streets and risking their lives to live in dignity, freedom and peace, read the statement.
up
12 users have voted, including you.
Related Articles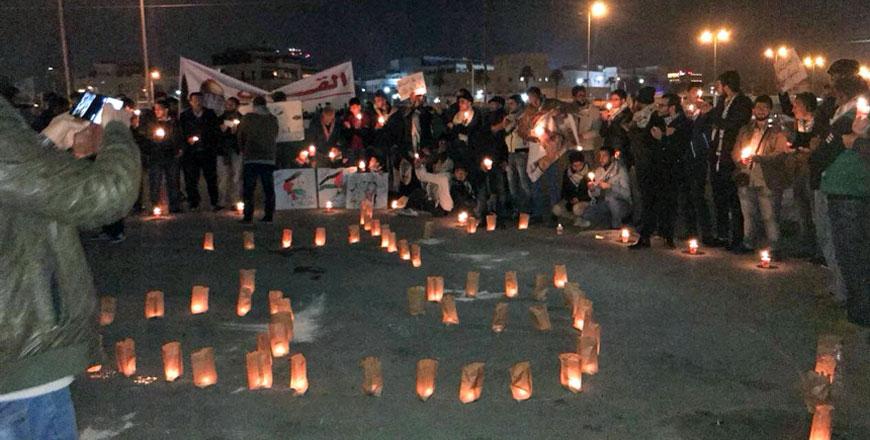 Jan 13,2018
AMMAN — Pushed by a number of local and regional political and economic upheavals during last year, 2017 saw an increased political activism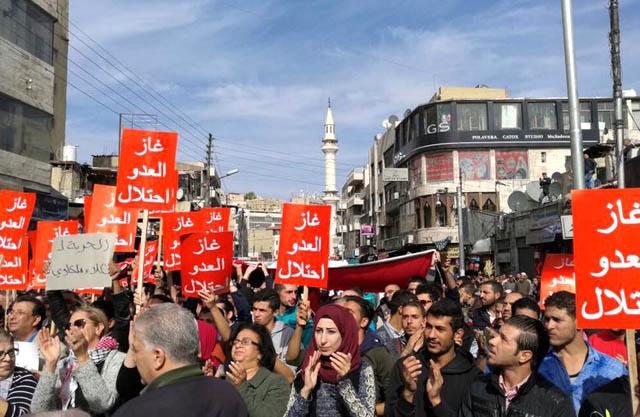 Aug 29,2017
AMMAN — Celebrating three years of resistance and awareness raising on Israel's "apartheid projects" in Palestine earlier this week, Jordan'
Jun 10,2015
AMMAN — At a meeting with UN officials on Tuesday, the Jordan Boycott Divestment and Sanctions (BDS Jordan) movement as part of the global S
Newsletter
Get top stories and blog posts emailed to you each day.