You are here
Blue whale spotted in historic appearance in Aqaba
Largest animal on Earth was spotted off coastline on Tuesday for first time ever
By Hana Namrouqa - Jun 03,2018 - Last updated at Jun 03,2018
The blue whale is categorised as globally endangered in the IUCN Red List (Photo courtesy of Pixabay)
AMMAN — Conservationists late last week recorded the first ever sighting of a blue whale in the Gulf of Aqaba, where it was spotted slowly cruising off the coastline before turning and making an exit.
The unprecedented visit of the largest animal on Earth to the Gulf of Aqaba was recorded on tape on Tuesday, gathering more than 16,000 views on the Facebook page of the Jordan Royal Marine Conservation Society (JREDS) since.
JREDS Executive Director Ihab Eid said that a friend of the society interested in marine conservation spotted the blue whale and informed the JREDS, which verified that it was indeed a blue whale, assessing that it was more than 20 metres long.
"This is the first time that a blue whale is recorded in Aqaba's waters. The animal was way far from home and we are not certain how it ended up in the Gulf of Aqaba," Eid said.
The marine conservationist gave two possible explanations: the animal either got lost while venturing far from home or the changing climate caused an alteration to its migration routes.
"It either got lost or ended up in the Gulf of Aqaba because of climate change and changing sea temperature… maybe it was following warm currents during its migration, as blue whales sometimes migrate alone," Eid told The Jordan Times.
Either way, it was a significant and major sighting that deserves further documentation, the researcher underlined.
"If the society had a research boat or the necessary equipment, it would have been able to scientifically document this sighting and do further research on why the blue whale reached the Gulf of Aqaba. We could have installed a tracking device or even found out if it was migrating alone or with a partner," Eid highlighted.
The blue whale is a cosmopolitan species found in all oceans except for the Arctic. It also exists in low numbers off northwest Spain and in the past near the Strait of Gibraltar, but not in the Mediterranean, according to the International Union for the Conservation of Nature (IUCN).
Too few sightings in recent decades made it impossible to derive a quantitative population size or trend estimate for this species. However, based on the very small number of records, it seems reasonable to assume that the population is smaller than 250 mature individuals, the union stated.
The IUCN Red List categorises the blue whale as globally endangered.
Related Articles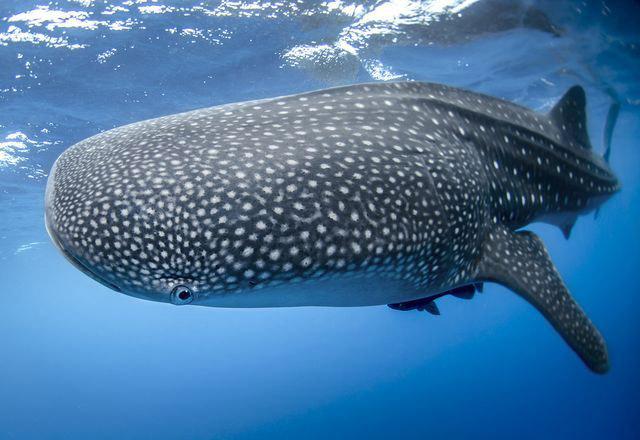 Jul 16,2017
AMMAN — The Royal Marine Conservation Society of Jordan (JREDS) on Saturday called on authorities to open an investigation into the killing
Aug 17,2017
AMMAN — A recent investigation into the death of a whale shark off one of Aqaba's ports in mid-July concluded it had died after it got stuck
Sep 04,2014
One to two square kilometres of Aqaba's public beaches are lost every year to investment projects, according to marine conservationists.
Newsletter
Get top stories and blog posts emailed to you each day.