You are here
Car rental business 'booming' as expats return home
By Omar Obeidat - Aug 05,2014 - Last updated at Aug 05,2014
AMMAN –– Jordan's car rental sector is enjoying a business boom with the majority of its customers being expatriates who are spending their summer holidays in the Kingdom.
Several owners of rent-a-car businesses told The Jordan Times that demand for cars surged sharply a week before Eid Al Fitr, which was marked last week.
Hani Al Khalidi, co-owner of a car rental business, said demand for cars is still going strong these days, indicating that Jordanian expatriates working in the Gulf are the company's biggest customers.
"We have customers from Gulf states who are here for tourism, but the largest portion of customers are Jordanian expatriates," he added, noting that the surge in business activity is expected to continue until the beginning of September as expatriates and tourists return to Gulf countries for the school season.
"You can't find a car available in the entire city," Khalidi told a visiting young man seeking to rent a car.
He noted that the company has rented some 40 cars to customers, adding if there were another 40 vehicles, they also would have been rented.
Emad Attiyat, owner of another company, said demand for expensive and relatively affordable cars has picked up over the past two weeks, agreeing with Khalidi that expatriates were the main driver of the boom.
He noted that the average rent for a small vehicles is around JD35 to JD40 per day this period, while the rental of SUVs is around JD100 a day.
Firas Bujuq, who runs another car rental company, said August is usually a good period for the sector due to the arrival of Jordanians working abroad.
Official figures estimate the number of Jordanian expatriates at around 750,000 professionals working in the Gulf region, mainly Saudi Arabia and the United Arab Emirates.
Bujuq and Attiyat run companies that own around 20 cars each.
Even companies with large fleets are enjoying the boom.
An employee at Avis, an international brand with branches across the world, said all cars have been rented out to tourists and expatriates.
The employee, who preferred to remain unnamed, said the company runs several offices in Amman and other governorates and owns a fleet of nearly 1,250 cars.
Seasonal boom
The owners of the rent-a-car businesses complained that demand for cars picks up in certain periods only, while the rest of the year they suffer a severe slowdown.
Bujuq explained that the winter season is the worst period for the business as demand for cars drops sharply, estimating the decline to be at over 60 per cent.
Khlaidi said spring is another good period for the sector –– between March 15 and May 15 –– as foreign tourists visit the Kingdom to tour its historical sites.
Foreign tourists, mainly from Europe and Russia, prefer to rent a car and hire a driver, he said.
Khalidi added that the car rental sector sees a slowdown during the holy month of Ramadan.
Related Articles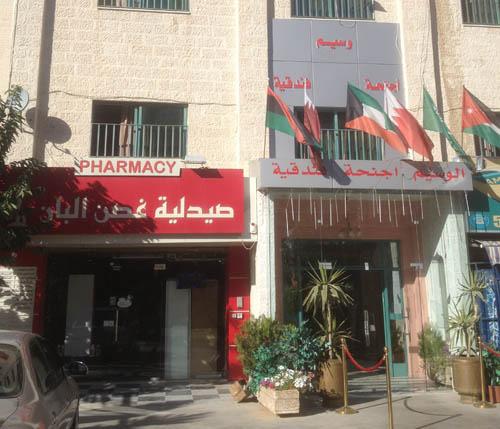 Aug 12,2014
The furnished apartment sector is joining the club of bustling businesses benefitting from the influx of Arab tourists this summer. 
Oct 11,2015
AMMAN — Owners of rent-a-car businesses based at King Abdullah I Park in Amman held a sit-in on Sunday after the Greater Amman Municipality
Aug 09,2015
AMMAN — Owners of rent-a-car businesses who were based at King Abdullah I Park requested a five-year lease extension after their offices wer
Newsletter
Get top stories and blog posts emailed to you each day.