You are here
West Amman furnished apartments cashing in on tourist influx
By Omar Obeidat - Aug 12,2014 - Last updated at Aug 12,2014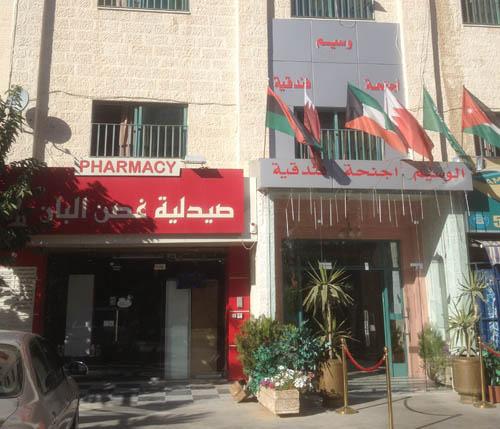 AMMAN – The furnished apartment sector is joining the club of bustling businesses benefitting from the influx of Arab tourists this summer.
Representatives from the car rental and money exchange sectors told The Jordan Times over the past few days that their businesses were "booming" due to the presence of Jordanian expatriates and large numbers of tourists from oil-rich Gulf countries.
The demand for furnished apartments, however, is mainly restricted to the western part of Amman, where most of the capital's upscale neighbourhoods are located, according to owners and managers of rental properties.
Adnan Nazzal, manager of Elin Commercial Group, said the demand for short-term rentals rose sharply after Eid Al Fitr, which was marked on July 28, thanks to Arab tourists.
Nazzal, whose company owns and manages several apartment complexes in west Amman, said the period for furnished housing is at its peak, expecting a slowdown in rentals by the end of this month as Gulf tourists are scheduled to return to their countries for the school season.
"There is an unprecedented demand for furnished units this summer," he said, attributing the sector's good performance to regional conditions.
Regional instability has served several economic sectors well in the Kingdom, according to Nazzal.
But Safa Afifi, a manager at Daraghmeh rented apartments, disagreed, insisting that unrest in the region, mainly Syria, has harmed business.
Afifi noted that before the outbreak of the Syrian crisis in 2011, tourists from the Gulf used to stopover in Jordan en route to Syria and Lebanon.
"Large numbers of Gulf tourists used to stay in Jordan for at least two days and then head to Syria and Lebanon," she said.
The occupancy rate at company's around 100 apartments is currently less than 60 per cent, while a few years ago they used to be full, she added.
However, Afifi agreed with Nazzal that this summer the business is recovering.
"August so far has been the best month for us," she said, indicating that there are tenants from Yemen, Saudi Arabia, Kuwait and other Gulf countries.
East Amman
The same cannot be said of east Amman, according to Tariq Ghubein, owner of a real estate office for rented apartments in Tabarbour, who complained of slow activity.
"Demand for furnished apartments is only strong in west Amman," he said, noting that he has been struggling to rent the 10 apartments his company manages.
Ghubein's sentiments were echoed by a disgruntled Awn Malek, who is offering cheaper rentals than west Amman in Jabal Al Nasser, but facing difficulties in attracting Arab visitors.
"Tourists prefer to stay in the western part of the city because of the classy restaurants and facilities," he said.
According to Malek, he is offering each apartment for some JD270 a month, while in west Amman neighbourhoods the cheapest rent per day is between JD30 and JD40.
Related Articles
Aug 05,2014
Jordan's car rental sector is enjoying a business boom with the majority of its customers being expatriates who are spending their summer holidays in the Kingdom.
Mar 04,2015
Tourism Minister Nayef Al Fayez on Wednesday met with Michael Nazzal, president of the Jordan Federation of Tourism Associations, and discussed efforts to address obstacles facing the sector.
Jan 15,2014
The hospitality sector in Jordan faced a difficult year in 2013 because the number of tourists dropped, according to Jordan Hotel Association (JHA) Chairman Michael Nazzal.
Newsletter
Get top stories and blog posts emailed to you each day.