You are here
Church brings joy of Ramadan to underprivileged children
By Rula Samain - Jun 30,2016 - Last updated at Jun 30,2016
Children from the SOS Children's Village break their fast in Amman on Tuesday at an iftar banquet organised by church scouts in cooperation with the Restaurant of Mercy (Photo by Rula Samain)
AMMAN — "People should strive to put joy and happiness in the hearts of abandoned and poor children, and what better times than these," said Father Bassam Shahatit, looking at a room full of smiling young faces.
Shahatit, a Melkite Greek Catholic Church priest, told The Jordan Times that religious seasons are the best time for humanitarian gestures, particularly towards the less fortunate.
He said that such actions should be publicised to encourage private and public organisations to follow the suit.
The church scouts, in cooperation with Caritas Jordan's Restaurant of Mercy, invited more than 20 children from the SOS Children's Village, aged between 1 and 15, for an iftar meal on Tuesday.
The iftar meal is shared at sunset during the holy month of Ramadan, after the daylong fast.
Awaiting the children's arrival, the well-decorated but empty room was soon full of life when the children entered, chatting and giggling. Several girl guides and boy scouts entertained the children, while the older volunteers helped pass dishes of food around the tables.
"This is the joy little ones usually bring with their innocence, wherever they are," the priest said.
SOS Villages were established in Jordan in 1987 to provide care for orphans and underprivileged children below the age of 14 who, for various reasons, cannot live with their families.
Musa Murtada, SOS activity director, told The Jordan Times that initiatives like the iftar meal organised by Shahatit are not new or unique, and reflect the love community members share.
"Jordan is not for Muslims alone, or Christians for that matter. The beauty of our culture is that it is mixed and the followers of both religions have lived and still live in harmony, and this is what the children need to learn firsthand."
Among the children at the iftar was 14-year-old Bushra, who said she enjoys the opportunity to meet different people from different religions.
A priest visiting from Lebanon, Father Waleed Deek, also shared the meal.
He said that Jordan impresses the whole world with the way its people live in harmony.
Related Articles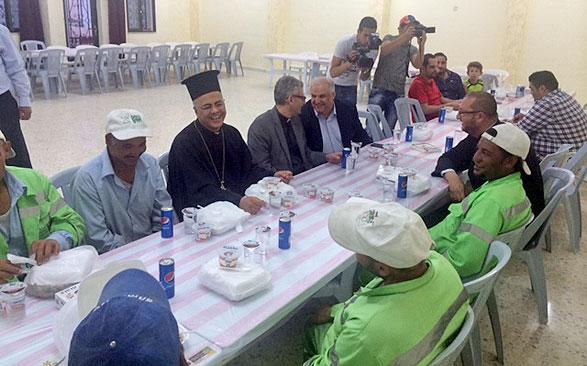 Jun 21,2016
AMMAN — In appreciation of their hard work and effort during the Muslim holy month of Ramadan, a priest in Marj Al Hamam suburb has invited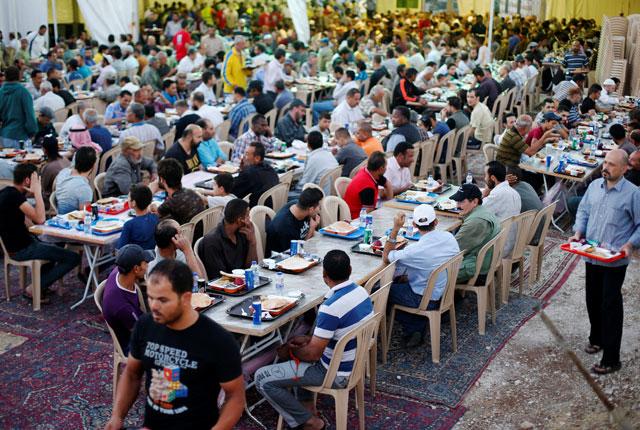 Jun 16,2016
AMMAN — Standing by a stall stacked with meals, Sarah Al Adim said volunteering for Tkiyet Um Ali has given her a new perspective and widene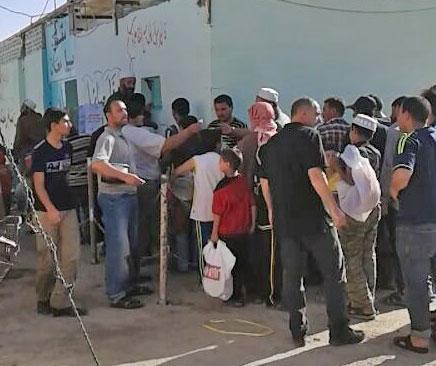 Jun 15,2016
AMMAN — When Khaldoun Aqaileh was young, he used to join his father every Ramadan to donate a tent in Maan providing drivers and underprivil