You are here
Developers syndicate, GAM at odds over affordable housing vs city planning
By Omar Obeidat - Nov 25,2015 - Last updated at Nov 25,2015
Around 30,000 apartments are built every year in Jordan, according to the Jordan Housing Developers Association (Photo by Muath Freij)
AMMAN — The association representing homebuilders accuses the Greater Amman Municipality (GAM) of pulling more middle-income residents into a looming affordable housing crisis in the capital, a charge disputed by city planners.
In an interview with The Jordan Times this week, Jordan Housing Developers Association (JHDA) President Fawaz Al Hassan charged that bureaucracy and investor-unfriendly measures by GAM are pushing investors away from developing more housing projects to meet rising domestic demand, which he said would lead to an expected shortfall of homes for middle-income residents.
According to Hassan, tens of Jordanian companies have exited the local market and headed to regional countries with more incentive-oriented policies such as the United Arab Emirates, Egypt and Turkey.
The developer cited GAM's refusal to issue permits for small apartments and delays in administrative procedures to approve projects.
Housing projects must undergo over a dozen different official procedures in Jordan, a matter that delays the construction of buildings and increases investors' costs, he said.
Hassan claimed that developers sometimes wait for over five months to obtain construction licences and occupancy permits issued by GAM.
The annual need for residential apartments in the Kingdom is around 45,000 units, while around 30,000 apartments are built every year, he said, adding that developers may not be able to meet the growing demand, which would increase prices.
"Investors are not buying land to build new residential apartments, and some developers have sold the land they bought," Hassan said, indicating that the 10 per cent drop in land purchases in the first three quarters of this year, revealed by the Department of Land and Survey (DLS), was due to reluctance of housing investors to buy properties for new projects.
He also accused GAM regulators of restricting developers to building a specific number of floors and apartments in west Amman neighbourhoods such as Abdoun, which would result in expensive residential units.
"It is as if GAM wants aristocratic families only to live in these areas," the developer charged.
According to the JHDA president, the value of land constitutes 50 per cent to 60 per cent of the price of an apartment.
But Imad Hiyari, deputy city director for planning affairs at GAM, said the municipality's approval of new projects takes a maximum of 14 days when all documents and architectural designs meet the standards, noting that there are housing projects which take months to be approved due to developers' failure to meet the requirements.
Muhanna Qatan, head of GAM's buildings department, pointed out that its procedures represent only 10 per cent of the requirements to have a residential building ready for sale.
Developers have to go through procedures at other government agencies such as the DLS, power companies and water companies, Qattan said.
Hiyari also told The Jordan Times that certain areas in west Amman are classified as "special housing zones" limited to villas and semi-villas only.
For example, a building in Abdoun cannot be higher than two storeys and include more than four apartments, the GAM official explained, noting that residents of such areas can object to high-rise buildings with many flats.
"According to the law, residents can sue the municipality."
However, there are areas in west Amman, such as near Zahran Street, where developers can build five-storey residential buildings, he added.
"It is not true that we want middle-income people to live only in certain areas," Hiyari said, stressing that GAM will not allow "some investors seeking high profit margins" to sabotage the planning of the city.
The new building codes by-law, which would allow for buildings with more than five storeys, is not ready yet as GAM is still receiving suggestions from stakeholders including the JHDA, the official said.
Nearly 30,000 apartments are sold every year across the Kingdom, while some individuals build their own homes, according to Hiyari.
Investing in other countries
Hassan said Jordanians' real estate investments outside the Kingdom are estimated at more than $5 billion.
Several developers have left the domestic market and opened businesses in the UAE, Morocco, Egypt and Turkey, attracted by incentives, according to the developer, who said 747 Jordanian companies invested in Dubai's real estate market at a value of $550 million between May and October.
"The association [JHDA] is fighting to convince many companies to remain in the Kingdom," Hassan said, adding that Turkey has recently become a preferred destination for local developers.
Hassan said the JHDA plans to hold a sit-in next week to protest what he described as GAM's "investment-discouraging" practices.
But Hiyari urged the association to offer proposals that "serve the interests of Amman", noting that a meeting is scheduled between GAM officials and the JHDA board to discuss the industry's issues.
Incentives
Hassan urged decision makers to extend and widen incentives given to homebuyers to help boost the performance of the sector, which he described as an important supplier of revenue to the Treasury and a key contributor to economic activity.
In July, the government exempted would-be home owners from registration fees for the first 150 square metres (sq.m.) of apartments sized 180sq.m. or less. The exemption expires at the end of this year.
Hassan said the government should keep the incentives permanently and extend the exemptions to the first 150sq.m. of apartments sized up to 200sq.m.
All Jordanians should benefit from the incentives and future buyers should not be deprived of such a privilege, he added.
Related Articles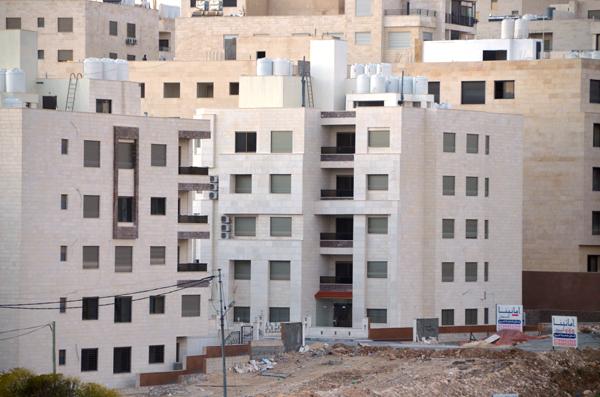 Dec 08,2015
AMMAN — Housing developers are planning to organise a sit-in this month as negotiations with the Greater Amman Municipality (GAM) have reach
May 13,2015
The Jordan Housing Developers Association (JHDA) on Wednesday demanded "fair and equal" enforcement of the Greater Amman Municipality's (GAM) housing regulations to allow further growth of the sector.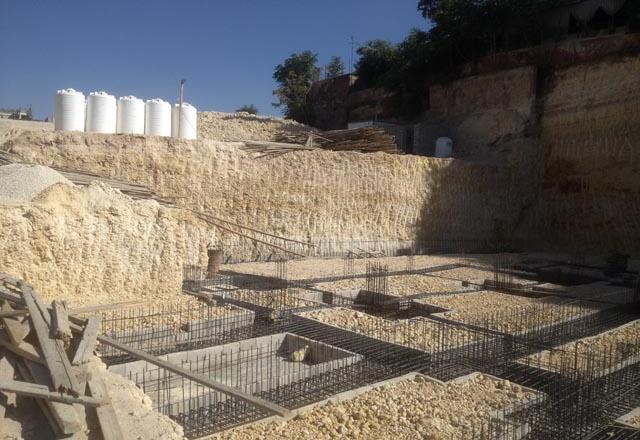 Jul 19,2014
The housing investors association on Saturday reiterated claims that the Greater Amman Municipality (GAM) is holding back the sector's development.