You are here
Eager Lion 2016 kicks off in partnership with US army
By JT - May 15,2016 - Last updated at May 15,2016
Director of Joint Military Training at the Jordan Armed Forces-Arab Army Brig. Gen. Fahed Damen holds a joint press conference with Director of Exercise and Training Division at US Central Command Maj. Gen. Ralph Groover in Amman on Sunday (Petra photo)
AMMAN — The "Eager Lion 2016" began on May 15 and concludes on May 24, as announced in a press conference held Sunday at the Joint Special Operations Command, the Jordan News Agency, Petra, reported.
The annual Eager Lion exercises, which first started in 2011, are being conducted this year in partnership with the US.
Director of Joint Military Training at the Jordan Armed Forces-Arab Army (JAF) Brig. Gen. Fahed Damen said that the drills will be conducted with the participation of ground, naval and air forces, amounting to around 6,000 participants representing JAF and US forces.
Damen said the training this year aims at enhancing cooperation between the two armies, which have been "bound by strategic relations for more than 60 years".
The training is to be held at JAF's training fields, Damen said, adding that there will be participants from JAF forces, security bodies, ministries, government and non-governmental organisations, and the National Centre for Security and Crises Management.
For his part, Director of Exercise and Training Division at US Central Command Maj. Gen. Ralph Groover said that the Eager Lion is the "biggest exercise" for the US Central Command with Jordan since 2011.
He said that the exercise provides the two sides with an opportunity to enhance their ties and their capabilities to respond to crises and threats.
Groover said that there are 3,000 US army officers taking part in the Eager Lion, representing various units in the US Central Command.
According to the US Defence Department, Eager Lion 16 will consist of a "week-long series of simulated scenarios to facilitate a coordinated partnered military response to conventional and unconventional threats".
The exercise scenarios will include border security, command and control, cyber defence and battle space management, the department said in a statement on its website, citing defence officials.
In its 2015 edition, Eager Lion saw the participation of the armies of Kuwait, Bahrain, Qatar, Saudi Arabia, Egypt, the UAE, Lebanon, Iraq, the UK, France, Italy, Pakistan, Canada, Belgium, Poland and Australia, in addition to the US representatives of NATO.
Related Articles
May 05,2015
A newly formed Jordanian force dubbed "Rapid Response Unit" will take part for the first time in this year's Eager Lion Drill, which will be held in Jordan for the fifth year, the Jordan Armed Forces-Arab Army (JAF) has announced.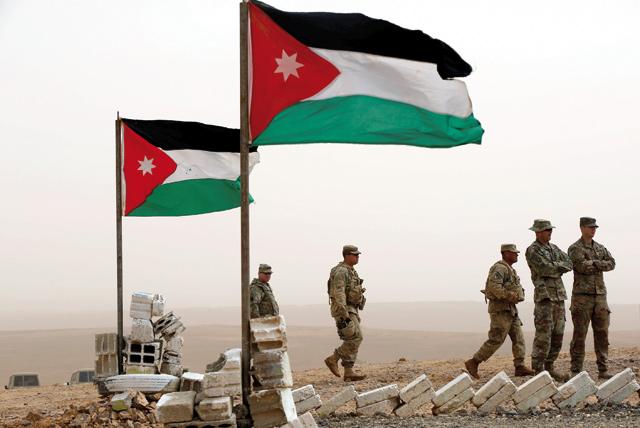 Apr 26,2018
AMMAN – The "Eager Lion" drills 2018 concluded on Thursday with a tactical attacking exercise that was carried out by elected units of the J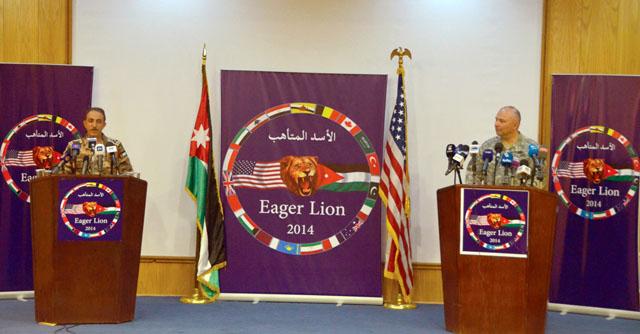 May 27,2014
The "Eager Lion 2014" military training drill has kicked off this week in Jordan with no Israeli troops taking part or chemical weapons, organisers asserted.
Newsletter
Get top stories and blog posts emailed to you each day.