You are here
Election commission approaches local polls 'with confidence'
By Dana Al Emam - Aug 13,2017 - Last updated at Aug 13,2017
In the August 15 elections, Jordanians will elect mayors, members of local and municipal councils and the governorate councils (Photo by Amjad Ghsoun)
AMMAN — The Independent Elections Commission (IEC) is approaching Tuesday's local twin elections "with confidence", the commission's President Khaled Kalaldeh said on Sunday.
Speaking at the opening of the IEC's media centre, which is designed to offer "comprehensive services" for journalists covering the local elections, Kalaldeh said the IEC will finish distributing non-sensitive electoral material to the 1,440 voting centres and 5,000 voting stations by Sunday.
However, the distribution of sensitive material, including ballot papers, voters' lists and indelible ink, will be completed by Monday evening.
"The upcoming local and municipal elections are the biggest logistic operation in the history of Jordan to be carried out by the civil sector," he said.
In the August 15 elections, Jordanians will elect mayors, members of local and municipal councils, as well as the new governorate councils, which will be elected in accordance with the new Decentralisation Law.
Meanwhile, Kalaldeh underlined the integrated efforts exerted with partners who have supported the IEC's work without any "trespassing on its autonomy".
Over 32,000 people will be involved in running the elections, he said, adding that those in charge of data entry and electronic linkages have sat tests to ensure their competency.
A total of 1,560 journalists will be covering the elections, in addition to 2,548 observers.
For his part, Sharaf Abu Rumman, director of the IEC's media and communications department, reviewed the services available for journalists, observers and guests at the centre, located at Al Hussein Youth City's Greater Amman Hall.
He added that the names of winners will be announced by election committees instantaneously before the special committees audit the results, noting that the results will be broadcast via live several television and radio stations.
A number of sessions and press conferences will take place at the media centre on Monday and Tuesday.
Also at the event, the IEC signed a memorandum of understanding with the Centre for Constitutional Democracy at Indiana University to enhance cooperation and establish a regional training institution about elections.
Related Articles
Dec 11,2016
AMMAN — French Ambassador to Jordan David Bertolotti on Sunday visited the Independent Election Commission (IEC) and met its president, Khal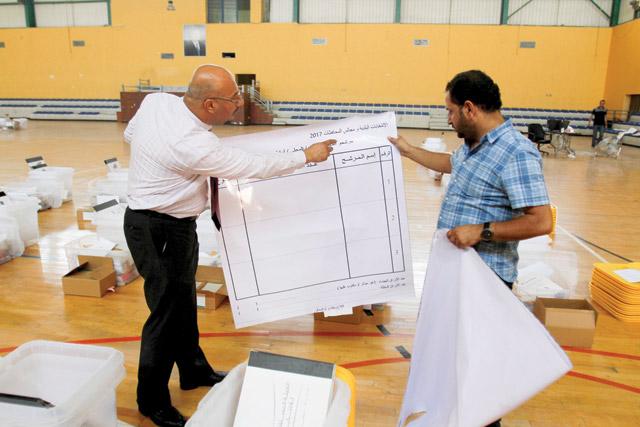 Aug 14,2017
AMMAN — Some 4.1 million Jordanians are eligible to cast their votes at the local and municipal elections today.In Tuesday's elections, Jord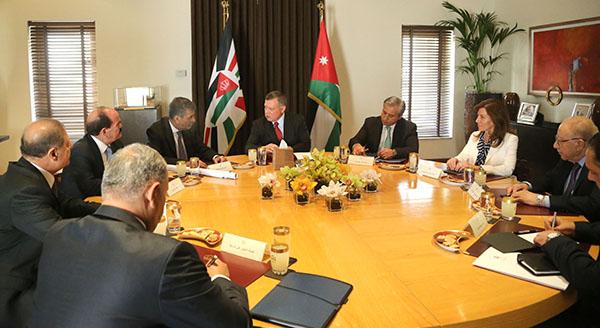 Oct 12,2016
AMMAN — His Majesty King Abdullah on Wednesday voiced his appreciation of the efforts exerted by the Independent Election Commission (
Newsletter
Get top stories and blog posts emailed to you each day.