You are here
Erdogan reaffirms Jordan's protection of Jerusalem's Islamic Awqaf
By JT - May 10,2017 - Last updated at May 10,2017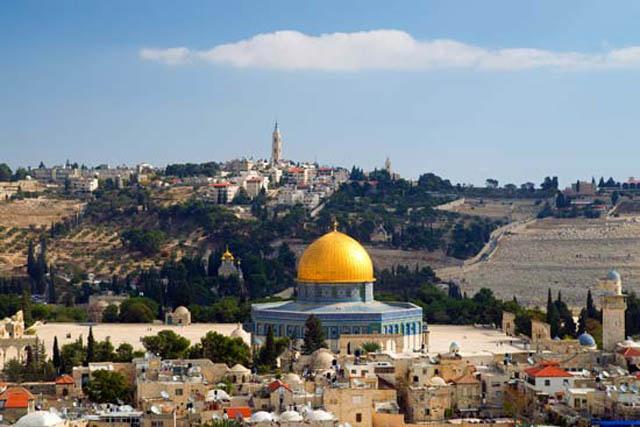 Turkish President Recep Tayyip Erdogan has called for supporting Jordan's leadership as custodian of the holy sites in Jerusalem (File photo)
AMMAN — Turkish President Recep Tayyip Erdogan on Tuesday reaffirmed that Islamic Awqaf (religious endowments) in Jerusalem are under His Majesty King Abdullah's protection, calling on all Muslim countries to support Jordan in protecting these holy sites.
Speaking at the two-day International Forum on Al Quds Waqfs that began in Istanbul on Monday, Erdogan said that Jerusalem is "for all Muslims" and that it should not be the responsibility of Palestinians alone, Al Rai Daily reported on Wednesday.
The Turkish president called on all Muslims to frequently visit Jerusalem and Al Aqsa Mosque, adding that figures show that Muslim visits to the city are significantly less than desired.
Agence France Presse reported, quoting diplomatic sources as saying that, senior Israeli official telephoned Turkey's ambassador on Tuesday to express indignation over Erdogan's accusation that Israel is a state of apartheid and anti-Muslim discrimination.
The forum on Jerusalem awqaf aimed to bring together parties working on the issue from all over the world in order to establish links and explore opportunities for cooperation, according to the Anadolu news agency.
Speaking at the conference on Monday, HRH Prince Ghazi, deputising for His Majesty King Abdullah, stressed Jordan's key role in protecting and preserving the holy sites in Jerusalem, while also noting that fundamentalist Zionist groups have stated their intentions to take over Al Haram Al Sharif and "bit by bit, to eventually destroy it".
"These movements publicly say so themselves, and they are, so far, being restrained by the state of Israel, largely under pressure from His Majesty King Abdullah II and the Hashemite Kingdom of Jordan," Prince Ghazi said, according to a Royal Court statement.
"We are doing our best to convince and pressure the state of Israel, and the world at large, into seeing how extremely dangerous it would be if, God forbid, the Dome of the Rock or any part of Al Haram Al Sharif was taken over, divided or destroyed. But what the rest of the Arab and Muslim worlds are doing for Jerusalem is not enough," the prince added.
Related Articles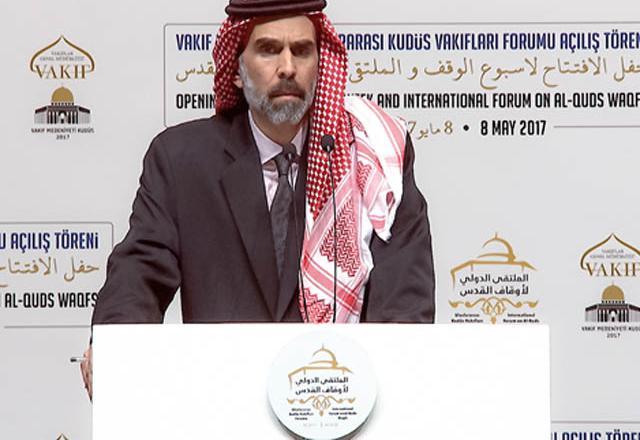 May 09,2017
AMMAN — Deputising for His Majesty King Abdullah, HRH Prince Ghazi, the King's personal envoy and religious affairs adviser, participated in
Apr 09,2014
A ceremony was held Wednesday to mark the first anniversary of the Jordanian-Palestinian agreement under which the Palestinian side reaffirmed the status of His Majesty King Abdullah as the custodian of the holy sites in Jerusalem.

Aug 16,2017
AMMAN — His Majesty King Abdullah on Wednesday praised Jerusalemites for their steadfastness and defending Al Aqsa Mosque/Al Haram Al
Newsletter
Get top stories and blog posts emailed to you each day.