You are here
Experts say legalising undocumented workers raises revenues, boosts vocational training for Jordanians
By Laila Azzeh - Jan 23,2017 - Last updated at Jan 23,2017
The Labour Ministry says that work permits cost employers anything from JD180 to JD700 depending on the sector (File photo)
AMMAN — With more than half-a-million illegal guest workers in the labour market today, regulating their situation would ease pressure on the government, according to economists.
"Money generated from this process does not go directly to the Treasury, but is channelled into vocational training funds. That means that legalising the status of migrant workers will have an overall developmental effect on the Kingdom," said Ahmad Awad, director of the Phenix Centre for Economic and Informatics Studies.
With each work permit costing employers an average of JD200, correcting the situation of illegal labourers would generate enough money to reinvigorate the vocational education system and improve Jordanians' skills, argued Awad.
The Labour Ministry said that work permits cost employers anything from JD180 to JD700 depending on the sector, stressing that a "big chunk" of the money goes to the Development and Employment Fund, which seeks to empower Jordanians to find employment.
"The goal is to train Jordanians to be able to gradually substitute guest workers in various sectors," the ministry's spokesperson, Mohammad Khatib, told The Jordan Times.
He noted the continuation of inspection campaigns targeting undocumented workers, in cooperation with the Public Security Department.
However, Awad noted that the ministry is "still unable to pressure business owners… Having between 500,000 to 700,000 illegal workers in a small country like Jordan is considered a really huge number".
"I believe that there is a clear imbalance in the management of this issue," he said.
Figures cited by the Phenix centre showed that there are 1 million guest workers in Jordan and only 315,000 of them are registered at the Ministry of Labour.
The centre's director said that current working conditions in most of the private sector's vocations are viewed as inappropriate for Jordanians, and that streamlining the informal sector would "put things back into perspective".
"Officials used to talk about a culture of shame among citizens that makes them reluctant to work in certain fields. This is absolutely untrue, as shown by the fact that the sanitation workers are mostly Jordanians now," argued Awad.
He noted that street cleaners were given incentives by municipalities, such as good salaries, social security and health insurance, and this led to more Jordanians working in this field.
While economist Hussam Ayesh believes that failing to address the "chaos" in the labour market will only result in having more Jordanian job seekers who cannot find work opportunities, he stressed that such a solution takes time and is never an easy endeavour.
"Some say that collecting money from recruiting illegal guest workers would improve the economic situation, especially as the government has decided to resort to citizens' pockets to narrow the budget deficit," he told The Jordan Times.
"This is impractical, because such a solution cannot happen overnight," Ayesh added.
Stressing that the issue of illegal migrant workers is a global phenomenon that no country is exempt from, he said the government should have streamlined the labour market years ago to reduce the number of undocumented labourers.
"Nothing much has been done in terms of gradually replacing guest workers with Jordanian labourers," he argued.
Related Articles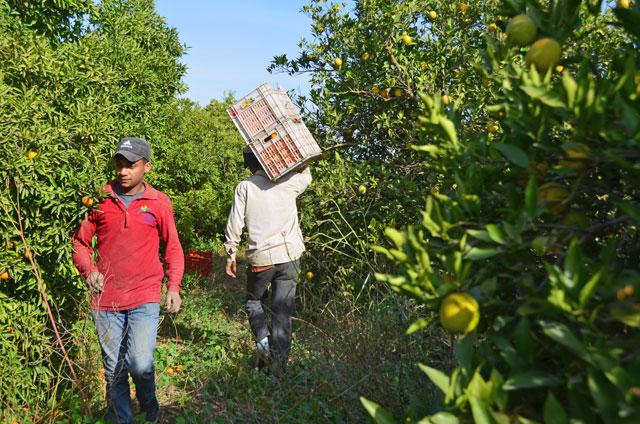 Jan 25,2017
AMMAN — The government is studying the possibility of unifying guest workers' permit fees at JD500 in all sectors, a move that was met with
Mar 14,2017
AMMAN — The Labour Ministry has implemented the automation of service delivery to citizens, by connecting the ministry with the Social Secur
Mar 02,2017
AMMAN — The Labour Ministry has detected 2,700 illegal guest workers of different nationalities since the start of the year, according to th
Newsletter
Get top stories and blog posts emailed to you each day.