You are here
Experts say social justice should drive economic policies
By Dana Al Emam - Aug 03,2016 - Last updated at Aug 03,2016
AMMAN — Economic policies should strive for social justice and to engage the younger generation in the development process, experts and policy makers said on Tuesday.
Omar Razzaz, the chairman of the Jordan Strategy Forum, said the Kingdom's economy should move from policies created to "put out fires" to those that build on local human resources to achieve "real" development.
Newly formed governments usually provide "beautiful and comprehensive" replies to the Royal Letters of Designation, but do not translate the visions and plans into measurable activities and procedures, the economist said at a panel discussion organised by the German Friedrich-Ebert Stiftung.
"We cannot talk about social justice from an economic perspective unless we address political reform and accountability…. Social justice is at the heart of political reform," Razzaz said.
Meanwhile, he suggested creating a national employment charter whereby the private sector and civil society organisations commit to providing job opportunities for unemployed young Jordanians.
This is a short-term solution to economic challenges, he said.
Razzaz warned against neglecting "the waiting generation", referring to young people who have completed their education but are unable to find jobs, be productive or even marry, who he said could be at risk of joining extremist groups.
Medium and long-term solutions include encouraging local investment projects that train and employ young Jordanians, according to the economist.
But Raghda Faouri, the head of the policies and international cooperation department at the Labour Ministry, said the problem lies in the poor implementation of existing policies, in light of the lack of means to review and evaluate policies.
The local economy generates 50,000 job opportunities annually, while around 120,000 individuals demand jobs each year, she said, adding that Jordan was also committed to providing 200,000 jobs for Syrians.
With unemployment rates reaching 14.7 per cent in the second quarter of this year, the labour expert said the priorities of each sector must be addressed independently, citing the ICT sector as one with "promising potential".
She said the ministry seeks to implement just policies towards women and people with disabilities, adding that the provision of suitable working environments for women and gender-based pay equity are to be addressed.
Former MP Adnan Sawaeer agreed with Faouri that policies were poorly implemented, and added that Jordan's free market policy did not yield justice, equal opportunities or real anti-graft efforts.
Meanwhile, consecutive governments have depended on the pockets of citizens for budget revenues, he said, adding that the current government has increased prices twice within its first month in office.
The problem, according to Ahmad Awad, the director of the Phenix Centre for Economic and Informatics Studies, is that the government supports the regulation of the private sector, but adopts policies that prohibit the labour sector from regulating itself.
There are 120 licensed bodies for employers, but only 17 labour associations, he said, adding that the government has rejected all recent requests to form worker unions and associations.
Such policies of "alienation" deepen the gap between different social segments, Awad added.
Analyst Jumana Ghuneimat, the editor-in-chief of Al Ghad daily, said only 22 per cent of public spending addresses sectors that drive social justice, including health, education and transport, while up to 80 per cent of the budget covers current spending and salaries.
"Correcting this budget deformity now would be very costly, as it would result in laying off many employees as well as the early retirement of others," she said, noting that the government's spending through the National Aid Fund and the subsidies of basic items does not provide citizens with the needed safety network.
Related Articles
Aug 23,2016
AMMAN – Policymakers must look at other options for generating jobs as economic growth rates forecast for the medium term would not be enoug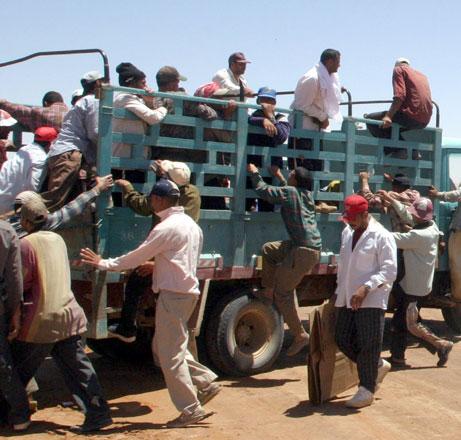 Jan 23,2017
AMMAN — With more than half-a-million illegal guest workers in the labour market today, regulating their situation would ease pressure on th
Aug 03,2016
AMMAN — Fiscal reforms implemented 10 years ago were the main cause of the downturn in Jordan's economy, and similar policies are still bein
Newsletter
Get top stories and blog posts emailed to you each day.